loading...
Search
21 RESULTS FOR FUNFACT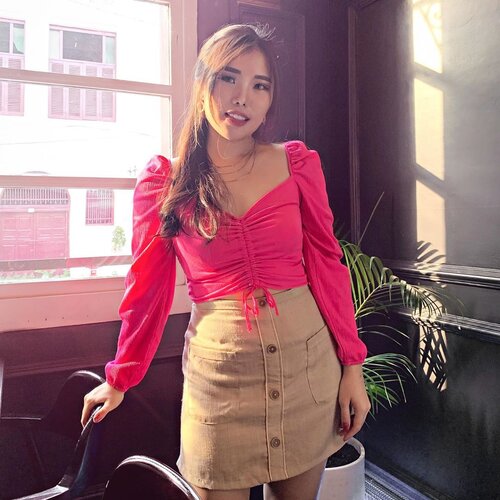 + View more details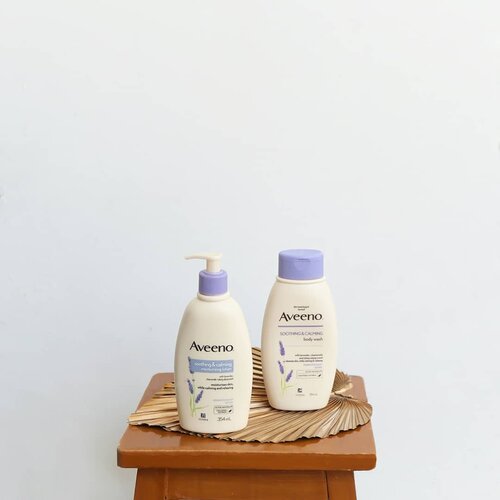 Funfact: Product @aveeno_id kecintaan V BTS ini cocok banget for meee! 💜 Sedikit background kulit, semua kulit badan kecuali wajah aku itu tends gampang kering, apalagi telapak tangan setelah pake hand sanitizer. Sering banget kelupas.. Bahkan aku ga gitu bisa cuci piring juga langsung kelupas kena sabun cuci piring dan air kelamaan. 😂 I count it a blessing to find these products. Dari zaman pakai yang biru yang no scent, sampai varian Lavender ini semuanya cocok.. Bahkan ini friendly juga untuk kalian yang punya masalah kulit kayak eczema gituu. Akupun baru tau... This lotion is quite thick bisa dibilang, makanya moisturizing. Cocok dipakai malem2.. I love how it doesn't leave any white cast afterward. Beneran product yang focus untuk kulit sensitive. Bisa dibilang moisturizing banget, dan kulit kelupas besokannya langsung way better.. no kidding 👌Bodywashnya juga so relaxing. After pemakaian juga berasa moisturized bukan yang beneran kering tighttt gitu. Nah, bedanya dari yang biru yang unscented adalah yang Lavender ini ada scentnya. Sisanya sama-sama moisturizing enough. Tergolong mild sih i like them both. Ini product yang masuk ke highlight ku jugaaa. Bisa dibeli dimana? You can find it literally everywhere near your houseee! HAHAHA Ada di Guardian, Watsons, Century, Sociolla, Official store Johnson & Johnson di Shopee dan Tokopedia, Mothercare, Grand Lucky, Ranch Market dan Blibli__
#AveenoID
#Aveeno
#GetSkinHappy

+ View more details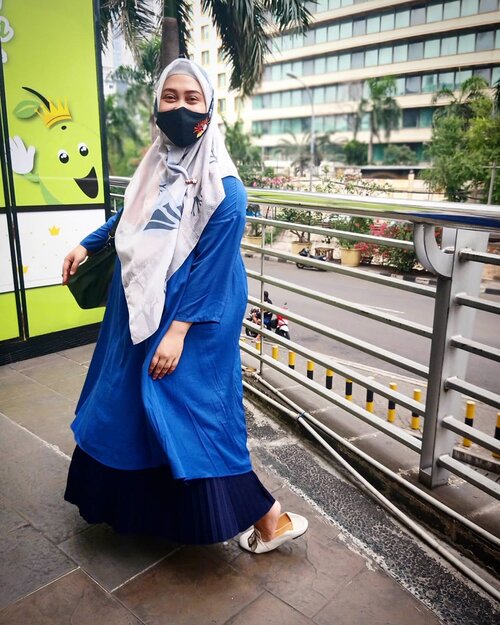 "Love yourself. Enough to take the actions required for your happiness. Enough to cut yourself loose from the drama-filled past. Enough to set a high standard for relationships. Enough to feed your mind and body in a healthy manner. Enough to forgive yourself. Enough to move on." – Steve Maraboli 💕~~~~Btw itu masker yang aku pakai dikasih Nyokap gambarnya ondel-ondel tau 🤭😅 trus sepatu/sendal yang aku pake, sol-nya udah mau lepas gitu gegara kesandung 🤣
#funfact
#clozetteid
#tapfordetails
#loveyourself
#acceptyourself
#sahabattaat
#temanhijrah

+ View more details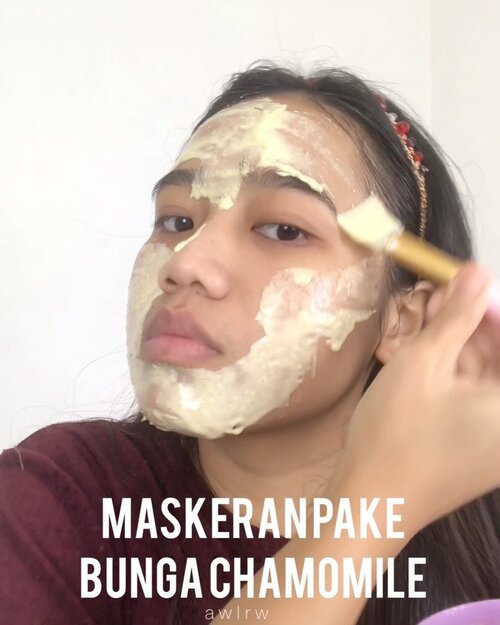 #ReviewMaskerAulNama
: Acone Masker Organic PetalVarian: ChamomileNetto: 15gHarga: 6,000Kemasan: desain kemasannya lucu, aku seneng bgt skrng masker prganic desainnya niat dan bagus2. Udah gitu aku suka dibagian belakangnya tuh infonya lengkap, mulai dr manfaat, cara pakainya aja di visualisasi, ingredientnnya lbh transparan, dan bahkan ada PAO.Tekstur & Aroma: pas dikasih air teksturnya krimi, aku kaget pas nuangin sih karena ada serbuk atau kelopak chamomilenya😍 wanginya sendiri lbh ke manis, rada mirip matcha buatku sih.Kesimpulan: teksturnya yang krimi dan enggak jadi bedak itu sudah nilai plus buatku. Udah giru ditambah ada kelopak huhu lucu banget. Dia pas kering sih rasanya muka kaya di kelepin yah, tp pas dibilas wajah terhidrasi dgn baik. Engga kering, lembut iya. Udah gitu, walaupun kelopak ya rada gede, pas dibilas dia kaya ngasih efek scrub yang mild sama sekali engga sakit. Ini aku suka sih!..Funfact: Bunga chamomile memiliki fungsi sebagai antimikroba (anti bakteri), antialergi, antiradang, antioksidan, dan analgesik (pereda nyeri) untuk penyakit radang kulit, terapi luka, ataupun terapi luka bakar. (Cr:hellosehat)..Pemenang dr video kmrn: sbntr ya tak liat dluYuk pilih lagi masker mana yg harus aku review selanjutnya?lea, joefie, cocotte, so leaf, farm stayPenjawab yg beruntung akan aku kirimkan 1 mask acone saffron + varian masker di video selanjutnya. (Ongkir ditanggung aku 10,000 saja)
#maskerorganik
#maskerbunga
#maskerbungaorganim
#aconemaskorganicpetal
#chamomileorganicmask
#tampilcantik
#cchanelbeauty
#clozetteid
#beautiesquad
#madamegie
#bloggerceriaid
#cchanelfellas
#bloggerperempuan
#skincarevideo
#beautyvideo
#
#ReviewMaskerAul_Acone
+ View more details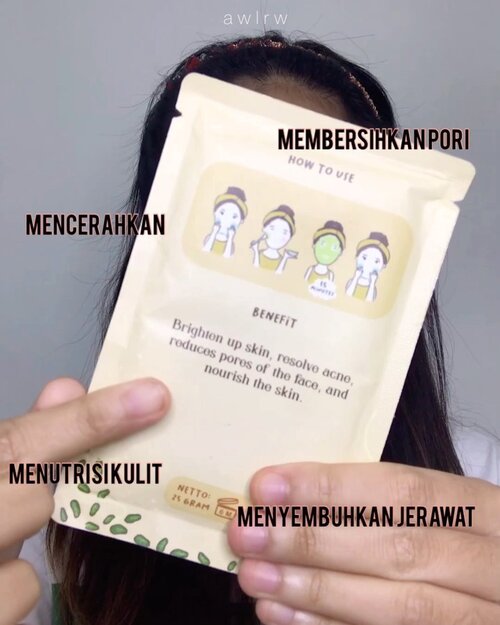 #ReviewMaskerAulNama
: Poupeepou x Adzwa AurellVarian: Moringa with HoneyNetto: 25gr (bisa 5-7x pakai)Harga: 7,000Kemasan: kemasannya lucuk banget. Kemasannya juga tebal gitu harusnya enggak gampang sobek ya. Seperti kebanyakan masker organik lain, engga ada komposisi atau info yg jelas. Cuma manfaat masker aja.Tekstur & Aroma: aromanya mirip matcha tapi ada aroma daun herbal juga. Tp ga nyengat sih lbh condong ke wangi manis matcha. Soal teksturnya sih bubuk biasa tp pas dikasih air agak milky krimi gitu.Residu: tipis banget hampir engga ada, kedua kali aku pakai malah enggak ada. Kayaknya emang harus yang bener ngebersihin wajahnya. Kesimpulan: pas nunggu kering emang rada lama ya, engga kaya masker organik yg pernah aku coba. Trs pas kering juga kenceng dan narik banget, untungnya dibilasnya gampang. Setelah dibilas pun muka ga berasa kering ketarik, biasa aja. Efek yang paling berasa pagi setelah aku pakai ini, jerawat mendem aku 3 biji yg sakit semua, skrng jd engga sakit lagi. Enggak ada rasa apa apaan lah intinya. Tapi memang jerawatnya blm mateng, cuma engga sakit aja. Funfact: moringa atau kelor ini jaman dulu dipercaya sbg obat, my mom jg percaya bgt. Hati hati yg pake susuk ga bisa pake ini🤣😭 Masker apa lagi yang harus aku review? Pilih dari salah satu ini ya, Sheet mask madame gie, Youra, Acone, Lea Gloria.Penjawab yg beruntung akan aku kirimkan 1pc Poupeepou Vanilla Latte + varian masker di video selanjutnya. (Ongkir ditanggung aku 10,000 saja)
#maskerorganik
#reviewmaskerorganik
#poupeepou
#maskerpoupeepou
#tampilcantik
#cchanelbeauty
#clozetteid
#beautiesquad
#maskeruntukjerawat
#bloggerceriaid
#cchanelfellas
#bloggerperempuan
@cchannel_id @cchannel_beauty_id
#skincarevideo
#beautyvideo
#ReviewMaskerAul_Poupeepou
+ View more details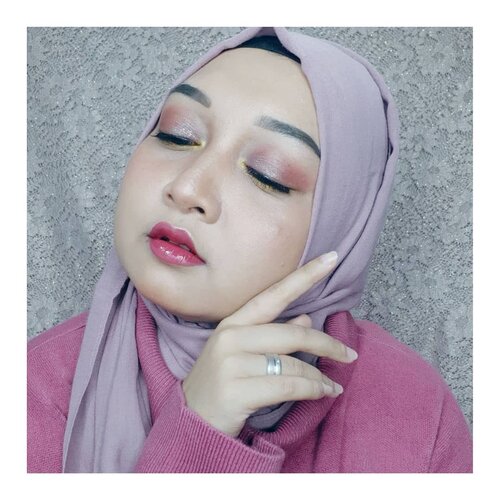 Romantic Look buat aku yang ga romantis-romantis amat.Jujur banget nih yaa, gue berasa cakep banget pake makeup ini, mungkin karena semua komponennya tepat kali yaa... Jarang-jarang makeup dan baju gue senada dan seirama makanya bisa secakep ini. Pose selfienyapun bagus. ..Funfact: gue selfie sebelum pake kerudung dengan rambut acak acakan ga disisir, tapi cakep bats rambutnya kayak cewek cewek instagram gitu😂..
#selflove
#romanticlook
#pinkvibes
#clozetteid

+ View more details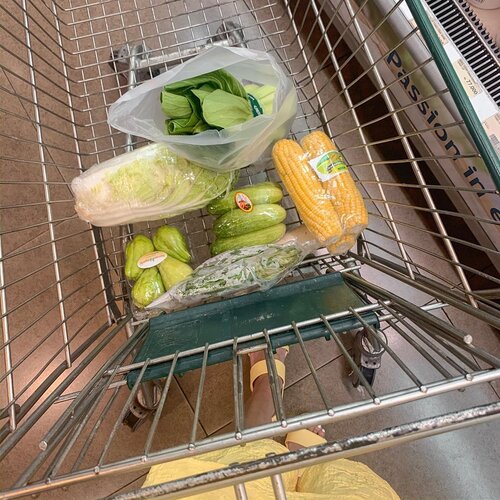 A little
#funfact
: I usually don't like greens 🥬 however since the outbreak of Covid-19 I'm fully aware that it's important to have a balanced diet with veggies included thus now it has become a new habit of mine to make sure I have some greens in my diet mix. A tiny thing to be
#grateful
for in this unforeseen & unfortunate events that led me to change my bad habit of not wanting greens. Although I'm still very picky with the veggies I eat. 🤪..Out for a quick grocery shopping 🛒 cause our family like to consume fresh vegetables, so we don't stock up much. 🌽🥬 🍅 ....
#iphoneonly
#exploretocreate
#style
#clozetteid
#pickyeaters
#stevieculinaryjournal

+ View more details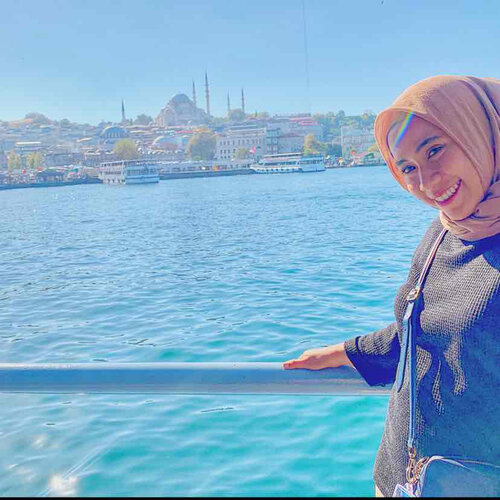 Kali ini aku sedang berada di atas selat Bosporus. Selat ini memisahkan Turki bagian Eropa dan bagian Asia (funfact; turki merupakan satu-satunya negara di dunia yang berada di dua benua berbeda). Selat ini juga menghubungkan Laut Marmara dengan Laut Hitam.
+ View more details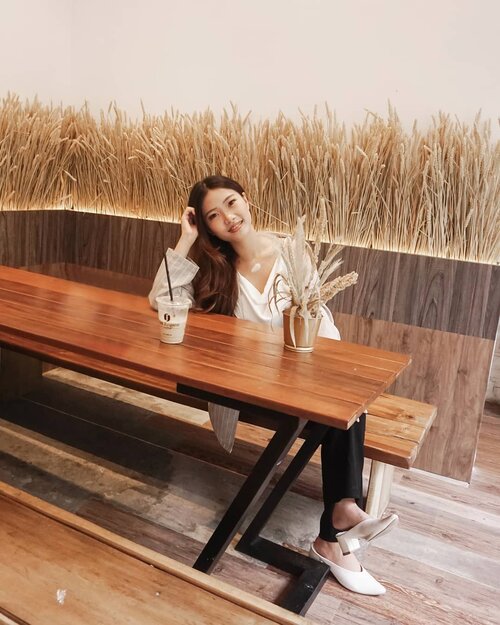 + View more details

loading ...
Back To Top