loading...
Search
266 RESULTS FOR MERMAID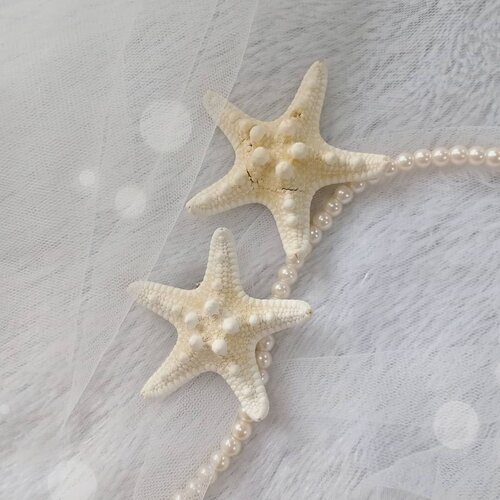 Story of the starfishes.. A lot of you were focusing on the starfishes on my accidental little mermaid posts and some of you want to hear the story behind it. So i've always been obsessed with unicorn and mermaids and i also love the idea of doing inspired looks for contents (which remained an idea lol, until now that i'm in self quarantined and forced to be creative - which i actually enjoy) so i really wanted a starfish hair pin, and i began searching at Shopee. Found one immediately that caught my eyes with nice reviews so i didn't hesitate to order it. Keep in mind, i really thought it'd be a plastic/resin hair clip.And this arrived 😳😳😳. As you can see from the photos, they are clearly REAL starfishes wth. Real, plucked from the ocean and dried , glued to a pin and sent to my home 😳😳😳. I freaked out when they arrived because, who would put dead animals in their hair (turned out i would, but for a reason) as an accessory wth - what's worse is... They... Freaking... Stinks 🤣🤣🤣. They smell super fishy like dried snack would be omo.For months i kept them in a plastic zip in my drawer, wishing they would smell a little less (they never did) because i don't have the heart to throw it away. Those starfishes have died (i am def against unnecessary animal killings) and i don't want it to be for nothing. So when i took those pics, i had to hold my breath and battle with inner screams while shoving the smaller one on my hair - i also had to immediately wash my hand because i do not want to smell like teripang 😳😳😳. And that is the story behind those starfishes that stole the show. They are back in their ziplock, stored away in a drawer right now.
#clozetteid
#lifestyle
#starfish
#alittlestory
#littlemermaid
#sbybeautyblogger
#fashion
#bloggerindonesia
#bloggerceria
#beautynesiamember
#influencer
#surabayablogger
#SurabayaBeautyBlogger
#princessy
#indonesianlifestyleblogger
#beautybloggerindonesia
#surabayainfluencer
#bloggerperempuan
#indonesianfemalebloggers
#indonesianblogger
#influencersurabaya
#lifestyleinfluencer
#lifestyleblogger
#imissthesea
#storytime
#indonesianlifestyleblogger
#aesthetic
#girlytaste
#surabaya
+ View more details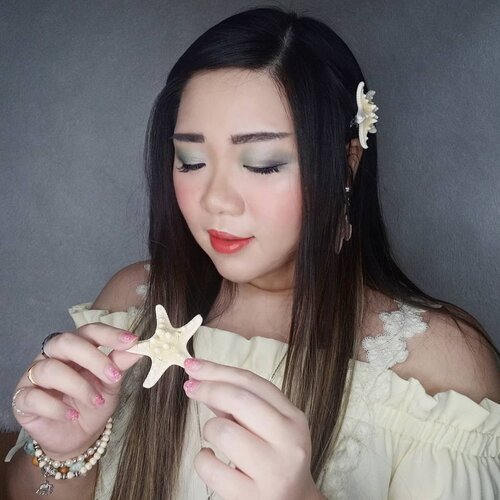 + View more details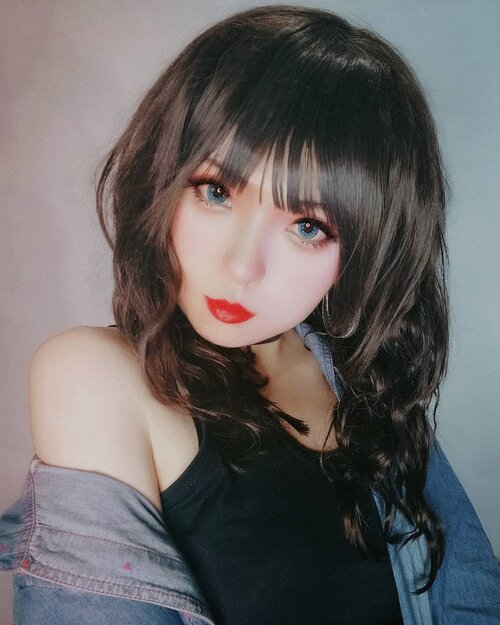 As the summer come, instead of slowly feeling better, I felt worse. The humidity was oppressive and made me short of breath. Omg why this summer have to be sooo excessively hot and humid 💔 i felt so gloomy during summer and i familiar with seasonal affective disorder - a type of depression that is related to the seasons. And for me, summer in Indonesia is the worst timing ever, because there is no fresh air and the humidity is so * #
[email protected]
&"* I take a shower many times and wash my face 5-8times per day 💔.My eczema became worst in the summer. And there is no medicine for me to get away from this curse forever. They called me a vampire. I love night more than a day. I love moon more than a sun. Summer often make me feel dizzy and migrain keep on haunting me all the day. Oh Neptune! I want to be a mermaid and swimming in the sea! ...
#summer
#summervibes
#JapaneseBeauty
#oshare
#makeup
#kawaii
#kawaiigirl
#beauty
#style
#girls
#fashion
#harajukugirl
#harajuku
#japan
#モデル  #メイク  #ヘアアレンジ #オシャレ  #メイク #ファッション #ガール #かわいい
#cute
#beautiful
#IndonesianBlogger
#BeautyBlogger
#可愛い #かわいい
#ClozetteID
+ View more details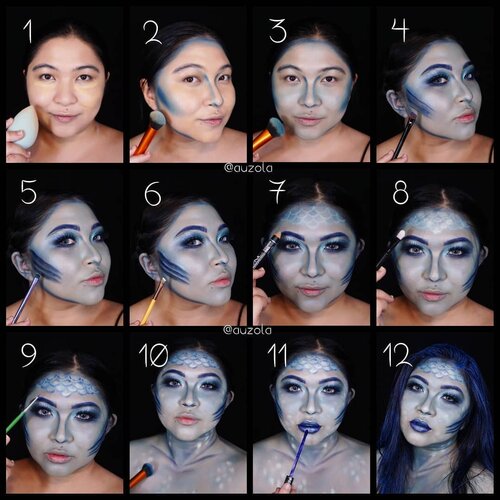 + View more details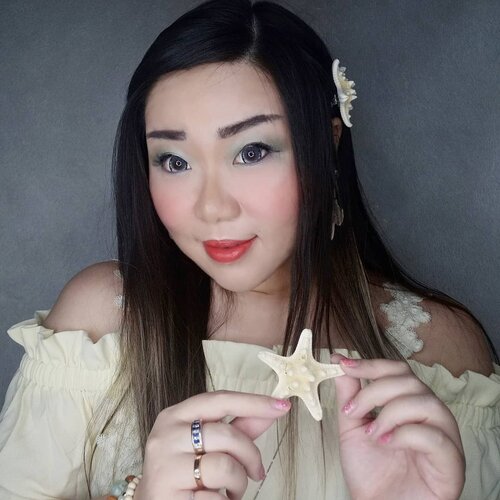 + View more details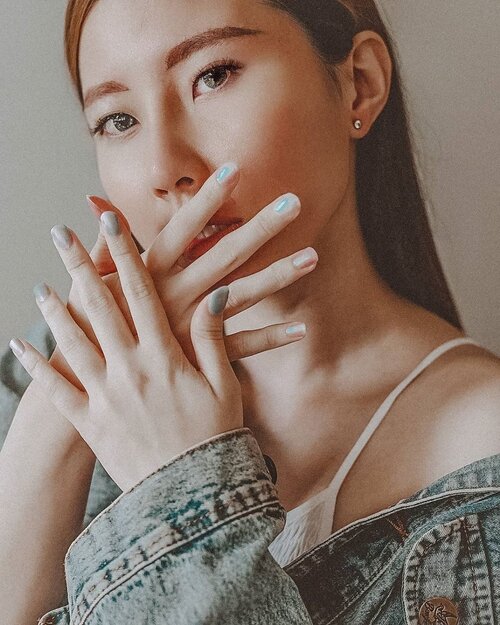 Udah lama ga kutekan sendiri di rumah, literally LAMA banget ada kali 5 tahun, seriusan 😆 Disini aku lagi pakai Under The Sea Nail Paint-nya @barrymcosmetics_id Warna2nya tuh 'magical' banget, auto inget sama mermaid 🤩🧜‍♀ Easy to apply, no clumpsy clumsy, satin finish. Cepet kering juga, jadi meminimalisir gompal2 abis kutekan 🙈
.
Barry M is the leading British colour cosmetics company. Founded in 1982, Barry M is famous for its wide range of colourful, cruelty free, on trend products and is dedicated to offering high quality at affordable prices. Ga heran dengan harga sekitar 70ribuan, kualitasnya bagus banget!
.
.
.
.
.
#nailoftheday
#ClozetteID
#nailinspo
#BeautyReview
#beautybloggers
+ View more details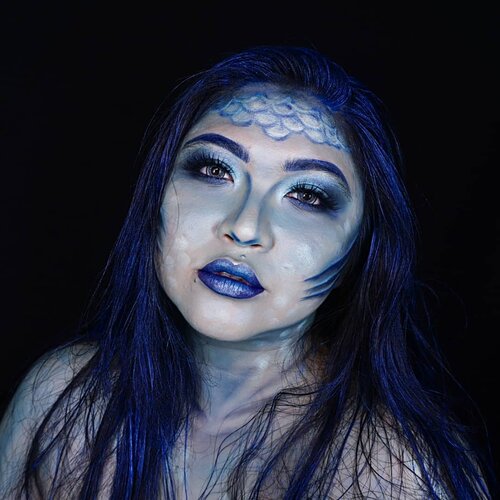 + View more details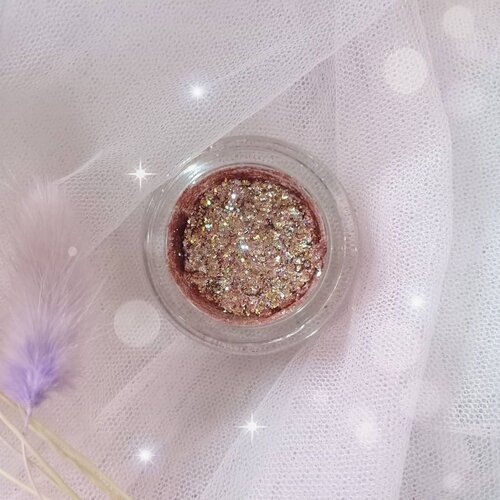 This post is dedicated to all glitter-obsessed out there (i firmly count myself as one ofc, it's pretty much a must as i consider myself a unicorn mermaid breed). I have a thing for super shiny and glittery shadow in the middle/inner part of my eyes, it just brings the eye makeup to a whole different level.
Recently had the pleasure to try this @missrose.indonesia Eye Glitter Colorfull in 04 Amor de Verano, Miss Rose is a Chinese cosmetic brand that has recently officially available in Indonesia (their products are BPOM certified already. I forgot to include the mica box's pic that has the registered number in it, i'll make sure to feature it in the next post) and has excited and pretty products.
The Eye Glitter Colorful is actually a dry cream type of glitter, what i mean is the glitter is definitely not wet but it is held together and this is not a loose glitter situation so you don't have to worry about messy glitters flying everywhere whenever you open the lid. It comes in a nice jar packaging that has some weight to it so it feels pretty high quality.
The shade Amor de Verano is a beautiful rose gold glitter mainly, but as you can see from the swatch, it has some rainbow micro glitter in the mix. It's a bit hard to see its full potential in a hand swatch because this type of slightly chunkier glitter is meant as a topper and you have to apply base color to make it pop - which i will show you in the next post.
I enjoy this glitter quite a lot, the shade is very wearable and complimentary to use with various different eyeshadow colors. It is chunky but not as coarse as some other chunky glitters i tried before and it doesn't scratch my sensitive eyelids.
Stay tuned for some eye makeups with it!
#reviewwithMindy
#missrose
#missroseindonesia
#glitter
#glittereyeshadow
#glittermakeup
#missrosemakeup
#missroseofficial
#missrosecosmetics
#clozetteid
#sbybeautyblogger
#beautynesiamember
#bloggerceria
#beautysocietyid
#bloggerperempuan
#bbloggerid
#indonesianfemalebloggers
#review
#influencer
#beautyinfluencer
#SURABAYABEAUTYBLOGGER
#endorsement
#endorsementid
#endorsersby
#openendorsement
#itsbeautycommunity
#makeup
#makeupaddict
#makeupjunkie
#girl
+ View more details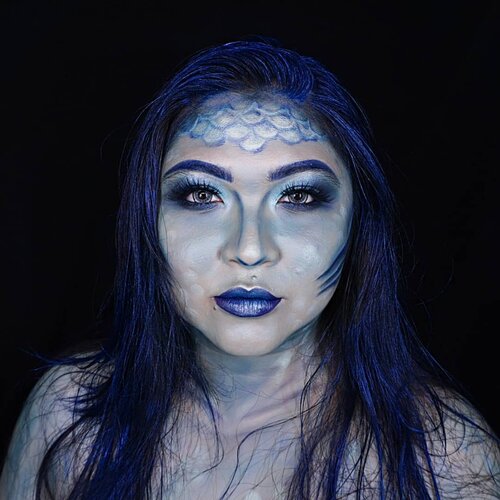 + View more details

loading ...
Back To Top