loading...
Search
145 RESULTS FOR PALACE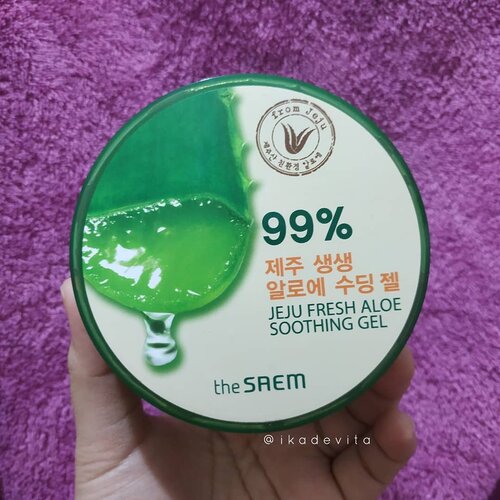 [RELAKSASI]
.
.
💚Bukan cuma hati dan pikiran yang butuh diistirahatkan, kulit juga butuh perhatian loh. Aku mau share salah satu produk "pelarianku" di kala kulitku lelah. Entah sudah berapa pax aku pakai The Saem 99% Jeju Fresh Aloe Soothing Gel. .
.
💚 Produk yang berasal dari Korea ini bisa dibilang murah ceria karena dalam satu wadah ini berisi 300 ml jel aloe yang ga bakal cepat habis walau dipakai setiap hari (terutama kalau hanya digunakan di wajah). Satu pcs nya sekitar RP 109.000 an. Di Surabaya, counter The Saem ada di Sogo dan The Grand Palace nya Grand City. Namun jika kalian ingin praktis dan ga perlu keluar rumah, banyak juga kok online shop yang menjual produk ini. .
.
.
💚 Packagingnya terbuat dari plastik dengan warna hijau. Saat melihat packagingnya sudah terbayang kesejukannya ya 😁. Teksturnya seperti gel namun saat kita ambil dan oles di kulit, dia berubah menjadi cair sehingga dapat dengan mudah meluncur indah. .
.
.
💚Pemakaian sedikit saja sudah bisa menyebar ke seluruh permukaan kulit. Dapat dilihat di foto selanjutnya. Gel ini butuh 2-3 menit untuk dapat meresap ke dalam kulit. Hasilnya, kulit lebih lembab dan berkilau sehat.
.
.
💚 Aku biasa menggunakan produk ini setiap hari setelah mandi, baik akan make up maupun tidak make up. Untuk menjaga kelembaban kulit. (Karena aktivitas yang terkadang panas panasan di luar dan memasak). Tidak jarang juga aku oleskan ke bagian tubuh yang kering seperti siku dan lutut, untuk mengurangi dehidrasi. .
.
💚Kalau kalian, pernah ga pakai produk ini? .
.
#aloevera
#aloeveragel
#aloeveraskincare
#thesaem
#thesaemid
#thesaemindonesia
#saemlover
#skincare
#skincareroutine
#bodycare
#makeup
#BeautyRanger
#rangerratjun
#beautygoersid
#skincarereview
#sociollablogger
#스킨케어 #스킨케어리뷰 #뷰티리뷰 #축축
#clozetteid
#myreview
#clozetteco
#beautycrush
#getitbeauty
#뷰스타그램 #뷰티스타그램 #뷰티
+ View more details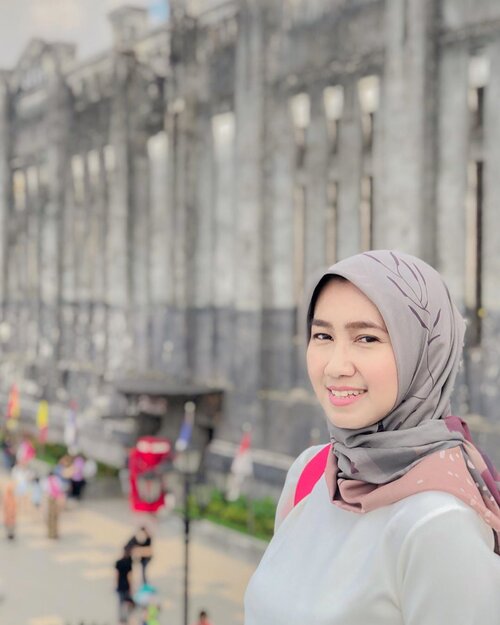 Kemarin di mampir di tempat ini. Mirip sama De Tjolomadu, The Heritage Palace ini dulunya pabrik gula. Lalu direnovasi jadi tempat wisata bergaya Eropa gitu. Ya karena memang pabrik gulanya sudah ada dari jaman penjajahan Belanda dulu..Ada 3 tempat yang bisa dikunjungi di sini. Ada bagian halaman yang gue photo-photo di sini. Ada museum transporatasi yang katanya majang mobil-mobil jaman dahulu kala termasuk mobil yang dulu pernah dipake Presiden Soekarno, ada museum 3D juga. Tapi saya ngga masuk sih ke 2 tempat yang terakhir, karena malas. 😂😂😂.HTM tiket terusan bisa masuk ke 3 tempat sekaligus 75rb kalo ga salah. Tapi ga harus. Saya milih mau ke halaman doang bayar 25rb. Sisanya ya bayar sendiri lagi kalo pas pengen masuk tempat lain..Buat yang lagi ke Solo dan bingung mau ke mana, mampir ke sini ya boleh lah. 😁.....
#theheritagepalace
#heritage
#sugarfactory
#solo
#wheninsolo
#surakarta
#kartasura
#centraljava
#travel
#instatravel
#travelgram
#vacation
#getaway
#shotoniphone
#ootd
#clozetteid
+ View more details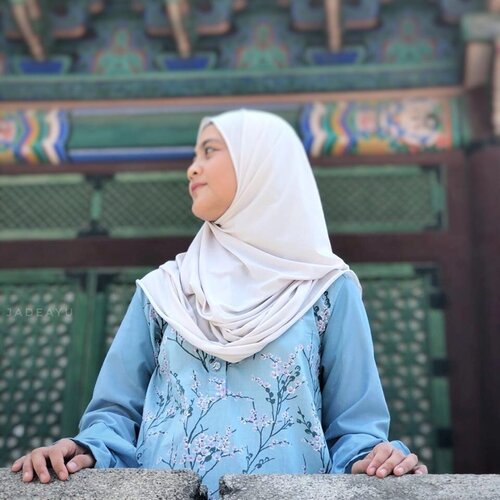 Sempatkan sejenak untuk melihat pemandangan yang ada di sekitar Gyeongbokgung Palace ini. Kawasan istana yang saat mencoba menelusuri ke 12 bangunan yang ada, kita akan merasakan jalannya sedikit menanjak. Di belakangnya ada gunung dan langit yang cerah saat kami berkunjung seolah bersaing dengan cantiknya detail pada istana ini. MasyaAllah...Busui dress yang saya pakai ini adalah Sakura Blossom Dress dari @rj_indonesia . Jazakillahu khairan hadiahnya @roswithajassin pas banget buat jalan - jalan ke istana. Lebar tangan dress ini kesannya kecil tapi ternyata muat untuk ditarik ke lengan saat kita harus wudhu. captured beautifully by my husband 😘..
#dressmenyusui
#rj_ladies
#gamismenyusui
#clozetteid

+ View more details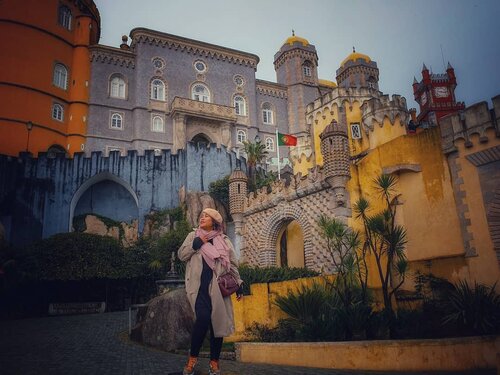 Let me tell u about this picture that i take in Pena palace, Sintra
.
Yup.. now Sintra very famous with this top of the hills palace. Its medium easy to reach this place, but we took the shortest way by uber from lisbon and it cost €26/ ride. They are open at 10 a.m but better u arrive before that because its gonna have long queing just for checking ticket. And better you buy the ticket online, it cost €13.20 because they give us discount from €14
.
The challenge about this picture... its on raining hard mix with snow..ehm challenging..but i dont wanna waste opportunity to take a picture when it looks empty
.
#clozetteid
#travelling
#travelaroundtheworld
#sintra
#portugal
#sintraportugal
#penapalace
#castileinthehill
#dsywashere
#dsybrangkatlagi
+ View more details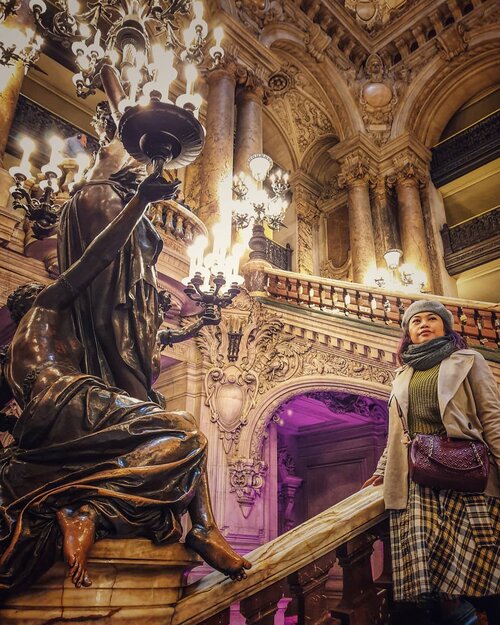 + View more details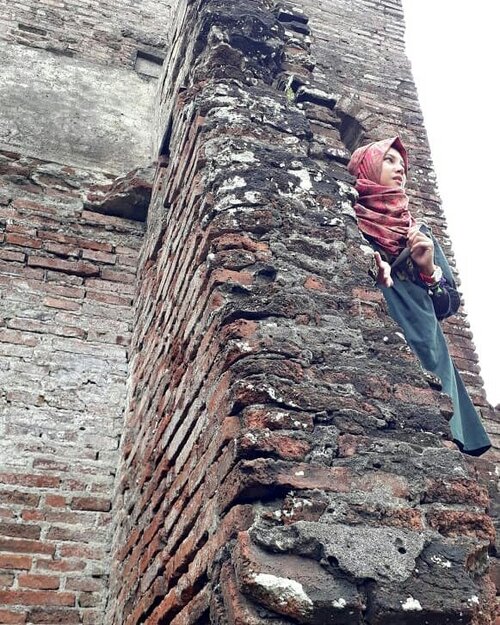 + View more details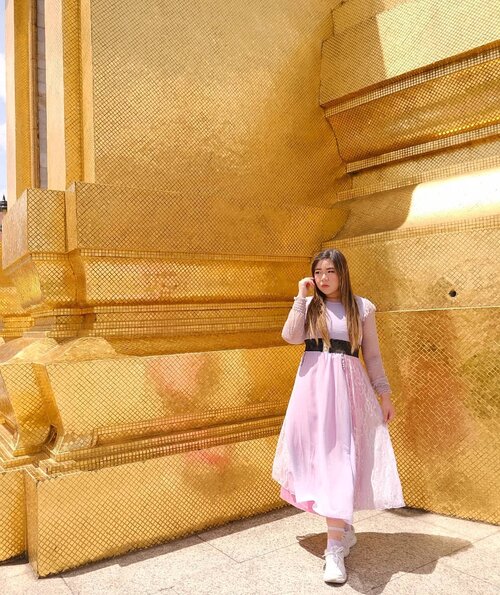 + View more details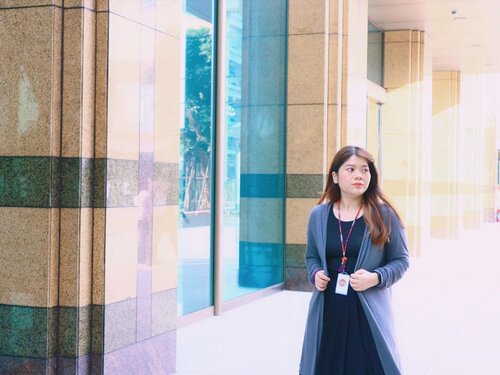 + View more details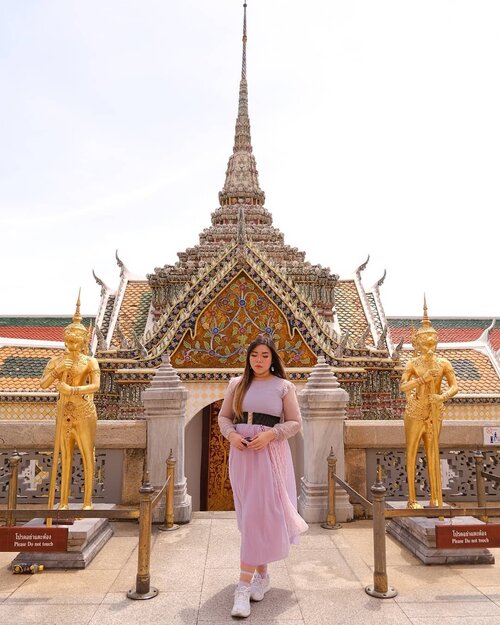 + View more details

loading ...
Back To Top