loading...
Search
1,930 RESULTS FOR PIC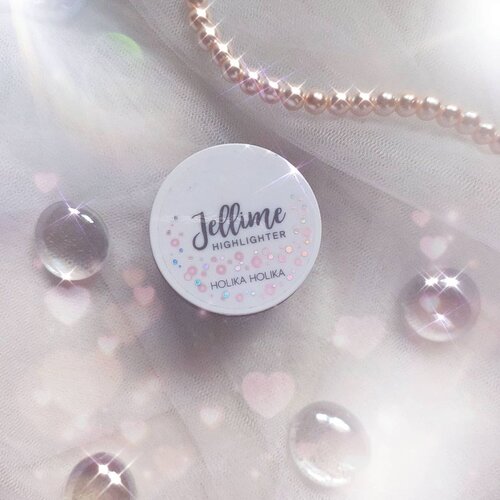 Korean highlighter's quality is below Western ones? Well, maybe you haven't try the right ones, because i have a lot of beautiful Korean highlighters that's every bit as awesome as Western branded ones!The latest one that i really like, quite unexpectedly because i never liked any wet highlighters before - is this Jellime Highlighter from @holikaholika_official . It's not super new or anything, they came out when those slime/jelly highlighter became a trend, i simply forgot that i got it 🙈.I actually only get it to get in the trend if anything, i was also a bit scared to actually use it because wet highlighters never really worked for me before, especially because i am a heavy powder user (because i have very oily skin, if i don't set my base it'd be game over for me in a matter of minutes 🙈) , wet highlighter would normally be patchy and clumpy on top of powders - and they move my base around, but not this one! It's definitely wet alright (but it's putty-like so it's not entirely liquid but a lot more solid and jiggly, like its name jellime - which supposed to be jelly/slime i guess?)It works super well on top of powder (ofc it works well on base without powder too, but avoid applying before setting your makeup if you plan on using powder), no shifting nor clumping detected!It's a bit hard to catch the full effect on camera, my shade 01 Feel So Candy (also available in 2 other shades) has pink microglitters but they are so fine when blended it actually doesn't look pink at all, just shiny and pretty - it looks pretty natural too (the glitters aren't chunky at all) as you can see from the close up pics so don't be afraid of how pink it is on the pot, it looks more light gold than anything once fully applied.If you want OTT, super blinding highlighter then this one is not your match, but if you want a unique, easy to use (it's hands down the easiest wet highlighter i've ever tried), glow from within type of highlighter then you should totally check this out.
#highlighter
#highlighterreview
#jellimehighlighter
#holikaholikajellimehighlighter
#kbeauty
#clozetteid
#sbybeautyblogger
#BeauteFemmeCommunity
#reviewwithMindy
+ View more details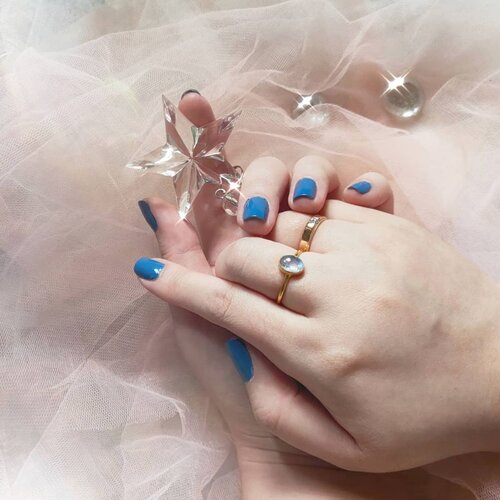 - Moonstone cultivates compassion and empathy. It helps us to tap into our intuition and enhances psychic abilities and clairvoyance. The creative and intuitive power of feminine energy is activated by the moonstone. The serene and tranquil energy of the moonstone also invites creativity, healing and motherly protection. -As much as i love my diamonds, i was traumatized by losing a few (both just the diamond or the entire ring) along the way and i just cannot deal with that 😥. Plus various kinds of gem stones and their beautiful powers and philosophy speaks to me so i truly love gemstones and prefer to collect and wear them for everyday life (i prefer to wear my diamonds on special days only as i am clumsy/forgetful and the only jewelry i wear even to sleep and shower is my wedding/couple ring).This is my first moonstone ring and my newest jewelry (that is not entirely costume), it's a Valentine's Day gift from me for me. I wear it so whenever i look af it, i am reminded of how strong - how much stronger i am than i ever know. How i am worthy and i am loved. How, at the end of the day, it is i who has to love myself first, the hardest and the best - because the one person who i can always rely and count on is myself.Btw, i am so SO proud of this pic, i think it's super beautiful and i definitely up my photography skill from 0 to errr 7 or so , quarantine really does have its positive sides too! Have a nice day everyone!
#moonstone
#moonstonering
#BeauteFemmeCommunity
#SbyBeautyBlogger
#clozetteid
#startwithSBN
#socobeautynetwork
+ View more details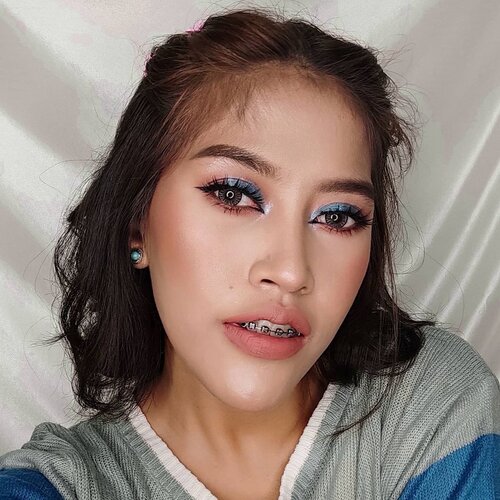 + View more details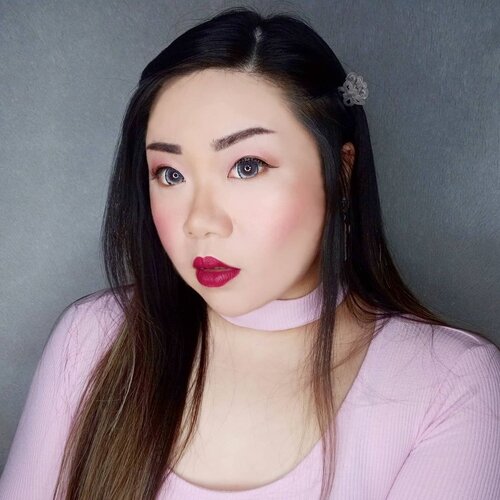 Just clearing my gallery (so.. many.. selfies...) and found some that feels like a shame not to post because i liked the makeup haha - so imma post some and then delete from Gallery to make room for new pics!!!Anyway weekend is looming again and February is almost over! So far i feel like things are getting much better, hopefully it'll continue picking up! I'm excited for the weekend for once in a long time because i actually have a plan on Sunday 🙈🤣.
#makeuplook
#BeauteFemmeCommunity
#SbyBeautyBlogger
#clozetteid
#startwithSBN
#socobeautynetwork
+ View more details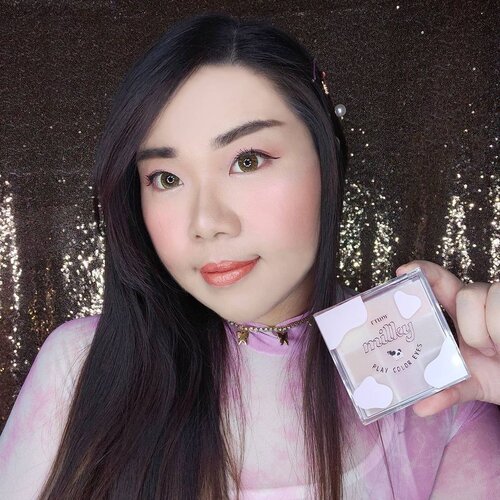 Here are three different eye looks wearing @etudeofficial Play Color Eyes in Strawberry Milk, definitely perfect for soft, everyday look with extra bling - although i think i can even create a bolder look using shades like Strong Strawberry and Strawberry Brown (now that i said that i feel like i should try soon haha).
I honestly have been reaching and using it nonstop lately, most of the sweet Valentines day looks i did used this palette, and that's how i feel for more of Etude's palettes, they make me gets carried away by how easy to use and effective they are!
Btw i think it's cute that they began naming their shades (or at least i just noticed them, did they always used to name their shades from the beginning?) like Western brands but is it just me or they seem to anyhow name the shades 🤣🤣🤣? Or is it just a Korean thing...
Anyhow, You can get yours with special price at my Charis Shop (Mindy83) or type
https://bit.ly/strawberrymilkMindy83
to get directed to the page directly.
PS : please ignore my wonky falsies in the last pic 🤣🤣🤣, sometimes when i wear them for picture takings only i don't even realize they are falling off until i see i the photo 🙈.
#etude
#playcoloreyesstrawberrymilk
#CHARIS
#hicharis
#eyeshadow
#koreancosmetics
#koreanbeauty
#reviewwithmindy
#kbeauty
#clozetteid
#sbybeautyblogger
#BeauteFemmeCommunity
@hicharis_official @charis_celeb @charis_indonesia
+ View more details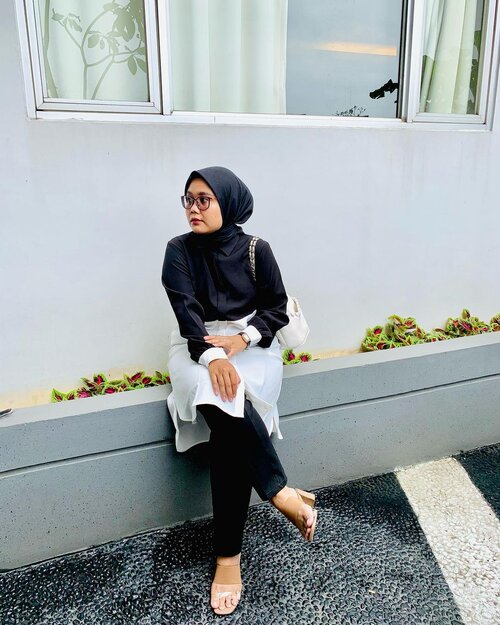 + View more details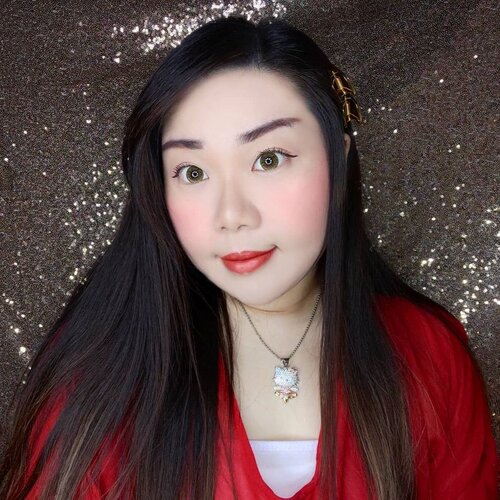 + View more details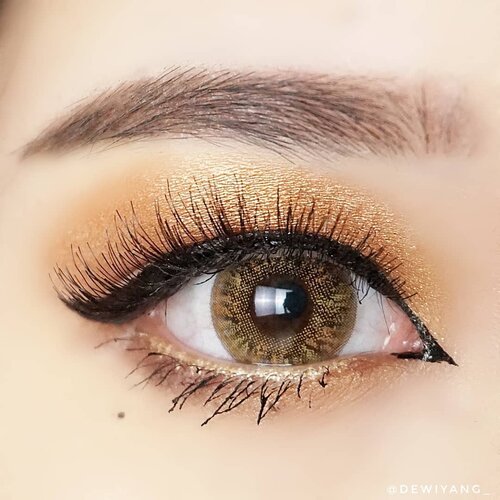 Eye on me 🖤• @blackrouge_id Crystal Heartlock Shadow - Coral Coffret• @thebalmid Autobalm Pic Perf Shadows On The
[email protected]
It's LIT Gel Eyeliner - Heart of Gold• @wearewckd Power Flick Eyeliner• @lookecosmetics Holy Lash Elixir Mascara• @x2softlens Bio Four - Chocolate Mousse
#DewiYangEye
+ View more details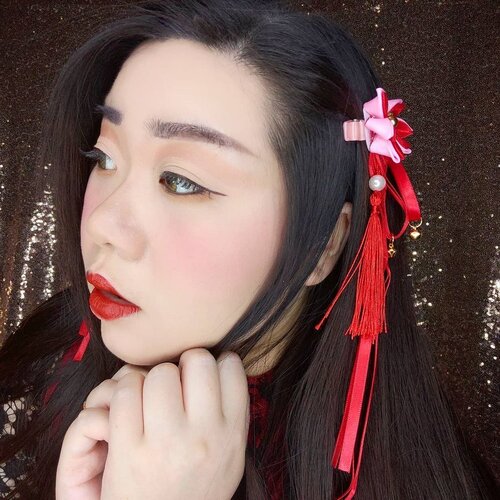 Expectation : Fang Bing Bing in The Empress of China.Reality : Na Cha (Ne Zha / Chun Li 🤣🤣🤣. Anyway, i've discovered in the past year that i love to recreate makeup looks and adapt it to my own style, this light Chinese Opera eye makeup really was inspired by Fang Bing-Bing's look in The Empress of China, using very muted and light color but still emphasizing in the fluid, Chinese Opera singer eye makeup style. I purposefully wanted to make my eyes look more slanted and small but it's not as easy as making my eyes look bigger 🙈, due to the shape of my eyes that are already rounded in the first place. It's yet another simple look but i love how it turned out and the effect it created. Very Chinese New Year indeed 😛.Red lips are mandatory for this look, i'm using a slightly darker one (to stop me looking too much like a real opera singer) - it's @mahanacosmetic lip cream in Sexy Red.Oh and my hair clips have bells kn it so i jingle and jangle when i took the pics, pissing myself off after a while in true Mindy style 🤣.
#thematicmakeup
#red
#chinesenewyear
#chinesenewyearmakeup
#chinesenewyear2021
#BeauteFemmeCommunity
#SbyBeautyBlogger
#clozetteid
#startwithSBN
#socobeautynetwork
+ View more details

loading ...
Back To Top