loading...
Search
90 RESULTS FOR SOUP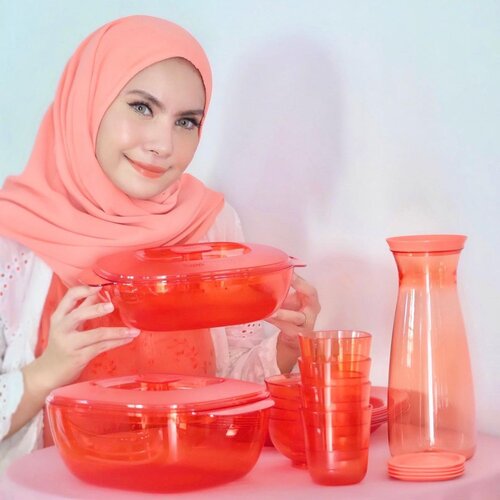 Assalamualaikum teman-teman 🧡 nggak kerasa ya tinggal sebulan lebih lagi kita Insya Allah bisa ketemu bulan suci Ramadhan 🥰 Nah walaupun situasi masih pandemi kaya sekarang tapi kita harus tetap ceria dong kaya koleksi terbaru dari @tupperwareid Classy Crystalline yang bernuansa Peach ini 🍑 koleksi sajian premium sebening kristal yang bikin suasana makan menjadi lebih mewah ✨ Nah ini aku dapat 1 set lengkap yaitu : - Classy Crystalline Soup Server - Crystalline Oval Server- Classy Crystalline Saucy Server- Classy Crystalline Serving PlatterBonus : Classy Crystalline Serving Spoon (4pcs)Berikut juga Classy Crystalline Plate, Classy Crystalline Bowl, Classy Crsytalline Low Glass dan Classy Crystalline Clear Pitcher 1.3 L yang menjadikan sajian hidangan dan minuman super lengkap serta mewah. Yang aku suka dari produk @tupperwareid ini dia reheatable jadi bisa untuk menghangatkan makanan dan kristalnya terbuat dari plastik (food grade) jadi aman untuk makanan 😊 Oh iya kamu bisa langsung klik link dibawah ini untuk pembelian Tupperware Classy Crystalline ya 👉🏻
http://bit.ly/nurulisyah
Review lengkapnya bisa baca di blog aku ya :
https://www.duapuluhtujuhdesember.com/2021/02/tupperware-classy-crystalline-review.html
Thank you @clozetteid dan @tupperwareid 🥰
#PakeTupperware
#ClassyCrystalline
#MakanBarengTupperware
#TupperwareXClozetteIDReview
#ClozetteID

+ View more details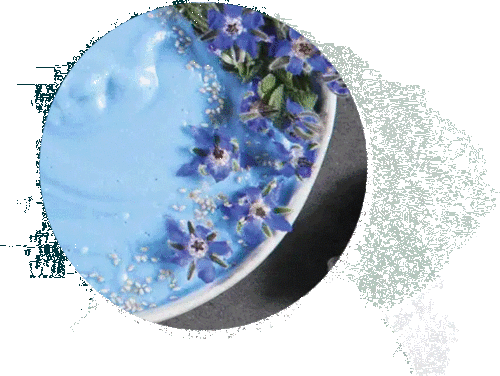 These are prettier than I am, and I'm not mad.
Simak juga artikel menarik lainnya di Article Section pada Clozette App.

+ View more details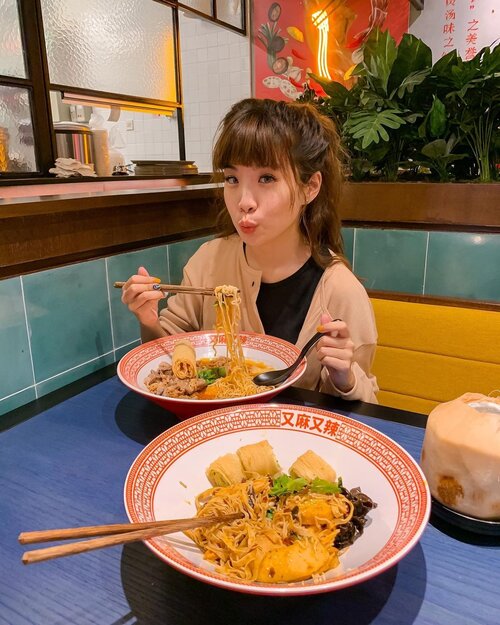 + View more details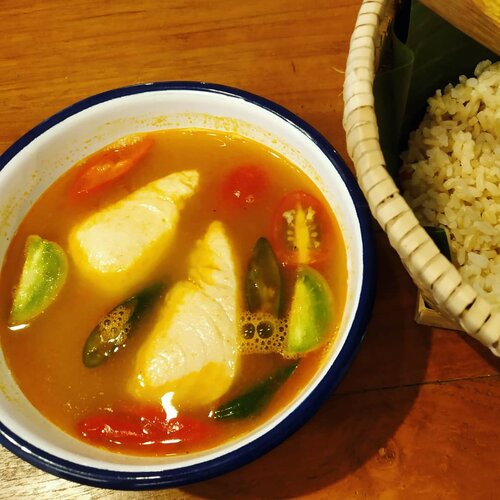 Ikan Asam Padeh 🐟🇮🇩
Gindara fillet in Minang style spicy thick coconut milk-based braise, served with edible fern.
Pesanan makan siang daku di Javara hari Minggu tgl 2 Agustus 2020 😍😍😍 Plus nasi dari beras organik petani lokal ... 🌾
Jenis makanan dan tempat yg daku pengenin...eh moment-nya jg tepat alias klik bgt, pdhl rencana tgl 28 Juli makan disininya, ternyata tgl 2 Agustus ada hal yg "tercatat" di alam bawah sadar daku dgn org yg sama. Bisa mampir makam TMP Kalibata , ziarah to my Dad pulak. My Dad ulang tahun hari ini 💐🌸💮🌻🌺🌷
#balqis57kuliner
#soup
#fish
#foodie
#foodblogger
#eatingclean
#indonesianfood
#clozetteid
+ View more details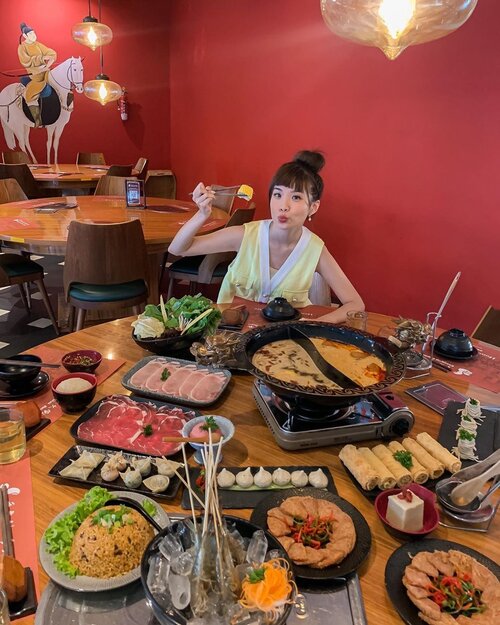 + View more details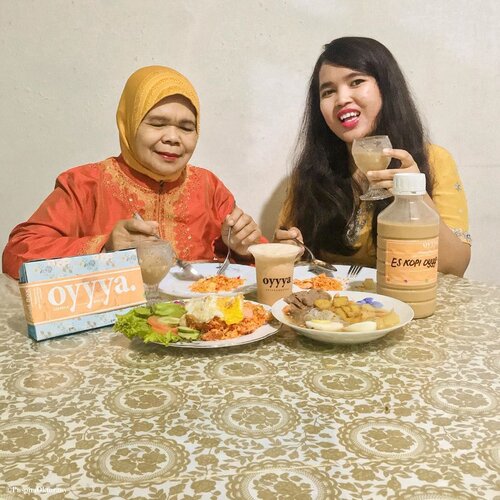 Karena sikon tidak memungkinkan dateng langsung dan aku sudah kangeun sama es kopi @oyyyacoffeespace makanya aku pesen lewat ojol aja. Nih aku kasih bocoran menu yang aku pesen dan gimana reviewnya,,,1️⃣Pengen coba yg beda krn biasanya pesen nasi goreng spc disana, makanya pesen NASI GORENG MERAH oyyya. Kupikir rasanya bakalah pedes banget karena warnanya beneran merah. Ternyata enggak loh. Disajikan dengan irisan baso, sosis, telor ceplok, sambel serta garnish. Nasi teksturnya pas, bumbu enak dengan ada rasa cabe namun pedesnya mild gak peses banget. Ibuku bilang ini enak dan dia cocok sama bumbunya. 2️⃣Yang paling penasaran SOUP DAGING SINGKONGNYA, baru tau dong soup daging bisa dikombinasiin sama singkong goreng. Eh secara loh ya singkong goreng di oyyya enak juga. Soup ini disajikan dengan soun, kentang, irisan daging dan tentu saja singkong goreng. Kuahnya rasanya manis, anak2 pasti suka. Manis tapi gurih, lalu pas dimakan dalam satu suap semuanya nyatu banget. Mana dagingnya lembut banget. Ibu aku yang biasanya gak suka daging karena alot, ini kemarin sampe deudeuieun loh. Pantes jadi salah satu menu rekomendasi juga ini. 2️⃣ES KOPI OYYYA, aku pesen yang satu liter. Kemasannya aman karena bentukan tutupnya dobel. Enak banget seperti biasa, pas semuanya dan lembut banget. After tastenya gak pahit. 3️⃣THAITEA CHEESE LATTE. Ini thaitea disajikan dengan creamcheese diatasnya. Jadi kebayang gak sih manis campur gurih gitu? Mmm aku sih suka banget. Dan kejunya gak pelit...Ini kan yang moto bapak ya, tau ga setelahnya semua menu kita abisin bertiga loh🤣ludes langsung🤭Dan komentar ibu-bapak bilang ini enak banget cocok buat mereka yang udah lansia dan kadang punya masalah sama rasa makanan yang aneh2. Wah senangnya rekomendasi aku diapresiasi. Makanya @helenferanica @annisa_wiliyanti @melinbima hayuuk kalau situesyen udah bener2 aman kita ke OYYYA COFFEE buat aku mau sesi curhat sama kalian. Tapi tar bayar masing2 yaa😬.Cuss ahh kita ke OYYYA COFFFE..
#oyyyacoffeespace
#thenbecomeoyyya
#sahabatoyyya
#oyyyacoffee
#oyyyacafe
#coffee
#coffeelover
#coffeetime
#coffeeaddict
#coffeephotography
#popular
#populer
#icedcoffee
#clozetteid

+ View more details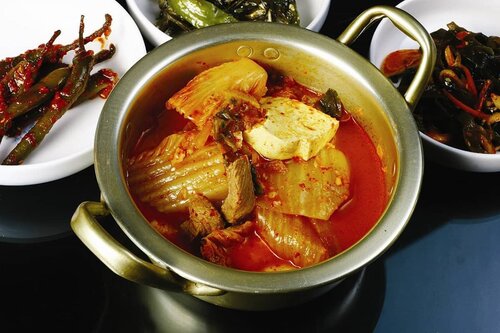 + View more details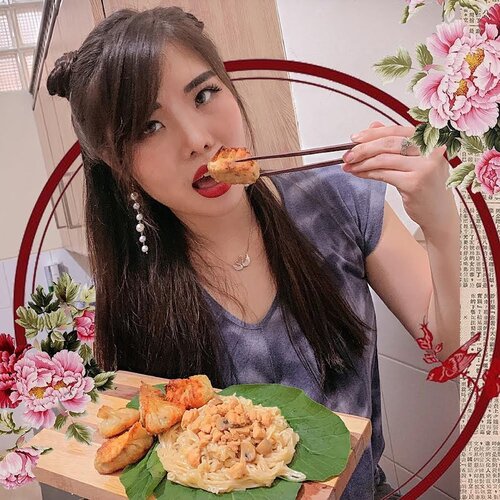 Delicate dinner at home in Chinese style with @kee.pot 's favorite menu :⭐️ Chicken Mushroom Noodle : soft, chewy noodle texture, decent portion ( + soup ), takes 20 sec only to cook the noodle.⭐️ Kuotie : 1 pack consists of 10 full minced chicken kuotie + sauce ( can be served steamed and fried ) - I prefer it fried 😋...Everything is HALAL here and NO PRESERVATIVE ( all is frozen of course ) so this could be a good option for muslim friends too! 😃.📍: Semarang, ID...
#StayAtHome
#DinnerIdeas
#FoodReview
#collaboratewithcflo
#ClozetteID

+ View more details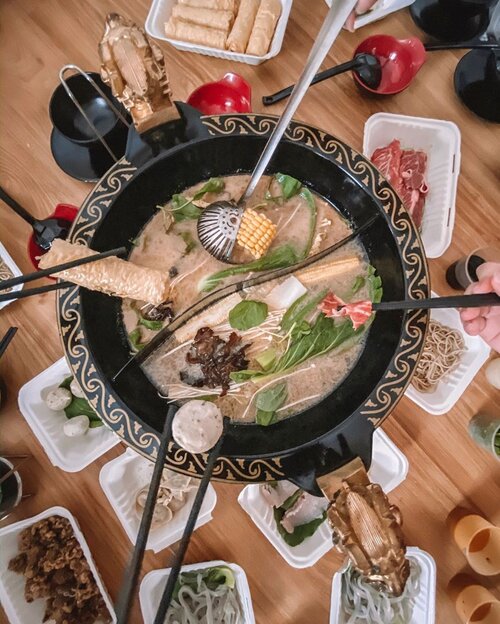 Finally trying out @chongqingliuyishouid home service ! Craving for hotpot fulfilled with
#ChongQingDirumahAja
🥰 This is my first time trying out CQLYS hotpot and I think I'm gonna add this to my favorite hotpot list in town. Their soup is so rich and soothing, we ordered their 8 hours pork and chicken broth 🍲😍 Not to mention all the food are also fresh and tasty too! Yummy 😋 You don't have to worry about their home delivery service hygiene cause their staff wear full on protective gloves, mask and googles. Super worth it to dine at home with your families and loved ones to fulfill your cravings ❤️ personally for me hotpot is comfort food which is deeply nourishing and soothing for both body and soul 😉.....
#foodie
#stevieculinaryjournal
#collabwithstevie
#yummy
#flatlay
#shotoniphone
#love
#clozetteid
#stayhome
#exploretocreate
+ View more details

loading ...
Back To Top