loading...
Search
568 RESULTS FOR STANDARD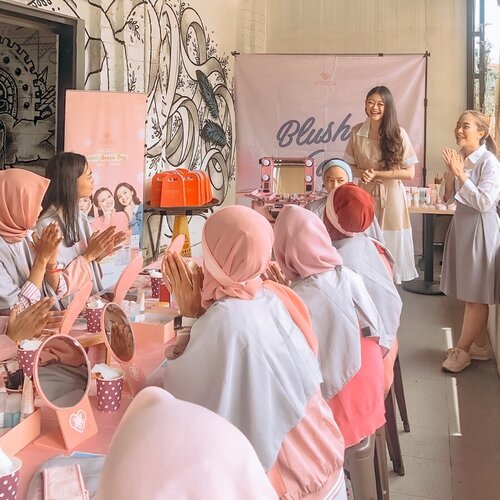 Know your passion. Follow it. Dream it. Live it 🕊💗 It's all start by putting a letter into words in a blank canvas, try to learn by trial and error, and to experience every single things for the first time. And now, I'm doing what I love the most : sharing how to beautify people to uplifting their confidence ✨ On this International Women's Day 2020, I'd like to remind you, all women out there, don't ever forget to be happy, be beautiful, and be yourself! You have your right to wear whatever clothes that makes you comfortable, to put or not put some makeup, or agree to disagree with someone's ideology to fit in society's standard and expectations. Because no one but you is allowed to dictate what you're worth. Makeup is not a mask that covers up your beauty: it's a weapon that helps you express who you are from the inside. So let's be empowered and empower each other 💕💕💕 Photo taken on my previous Beauty Class with @eminacosmeticsbandung 🌸 Special thanks to @maniardea & @gachie for make it happen, I felt a pure joy to be given an opportunity to sharing & encouraging people in a fun way. And last but not least, would like to say thank you for everyone who supporting my journey till now and come to my Beauty Class 🤗☺️
.
.
.
.
.
#ghinabeautyjourney
#coloredcanvasdotcom
#collabwithghina
#eminacosmetics
#emina
#beautyclass
#beautyenthusiast
#beauty
#skincare
#beautybloggerindonesia
#photooftheday
#makeup
#fashiongram
#clozetteid
#beautycontentcreator
#beautycommunity
#beautyinfluencer
#ulzzang
#asianblogger
#stylediaries
#얼짱 #인스타패션 #패션스타그램 #오오티디

+ View more details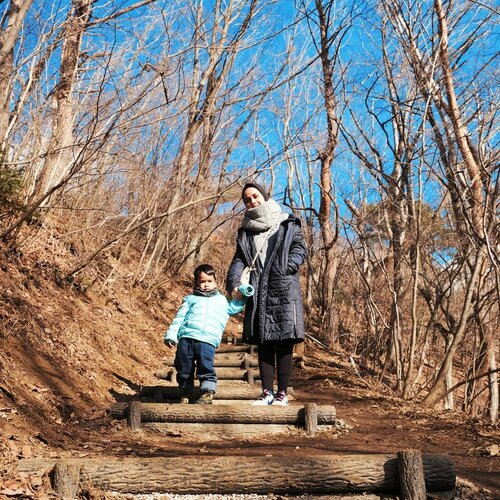 Jalan-jalan sama anak kicil itu beda banget yhaa.Kalo dulu bisa bawa backpack aja, sekarang kudu bawa koper GEDE (dan gak cukup satu 😂)Ku ada beberapa tips ni buat yang mau
#travelwithkids
ke Jepang pas musim dingin.1. Stroller, mulai dari cabin friendly, bagasi luas (kek nyari mobil), gampang dilipet, stroller cover, selimut stroller, kudu difikirkeun baik2, soalnyaa ini akan ngaruh ke seberapa repot kamu :") 2. Susu, kalo anaknya udah full UHT sih aman ya, kalo masih ada yg pake formula, cus siapin yg banyak. Kenapa? Namanya dingin anak kicil pengen nyusu anget mulu jadi porsinya lebih banyak. Dan di jepang itu beli susu formula harus pake resep di apotik. Yha rempong mak.3. Hand warmer buat di sepatu, ini juga jangan lupita pearce. Ngebantu bgt supaya ga terlalu kedinginan.4. Heatech baju sama celana. (Yha standard)5. Anti bacterial spray, hand sanitizer (walaupun plg bagus ya cuci tangan)Udah ah, capek ngetiknya. 📸:
#instagramhusband
@galihracka
#clozetteid
#gakseberapatraveldiary
+ View more details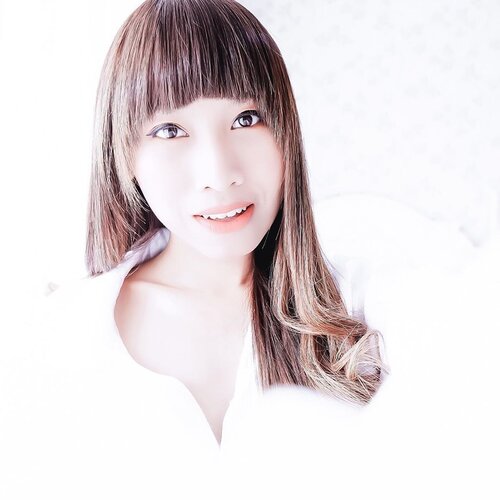 + View more details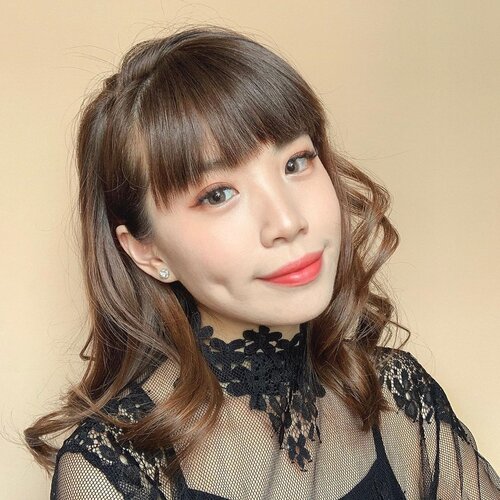 Growing up I've always been told that one should have a fair skin to look beautiful however I've come to terms that beauty standard is so "old fashioned". Everyone is beautiful in their own ways no matter their skin colour! I firmly believed that one's beauty can only show if they truly embrace themselves. So happy that now @makeoverid has added four new shades into their cushion collection rounding it into TEN shades 🥰❤️ I used shade N10 which might actually feel like one tone brighter than my actual skin tone but over the time it subtly blend into my skin tone. I like the brightening effect it creates on my skin making it look much brighter! What's your shade? Always remember
#beautyallways
with
#patposeperfect

+ View more details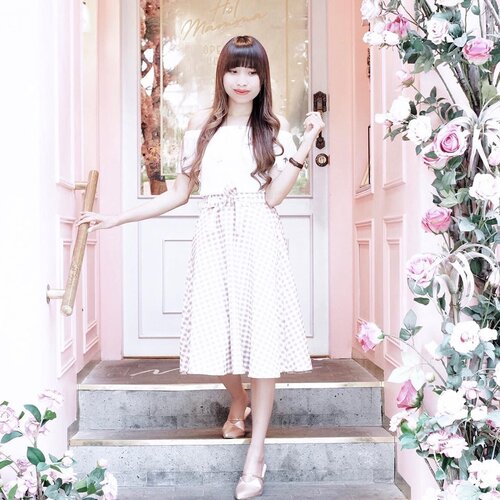 + View more details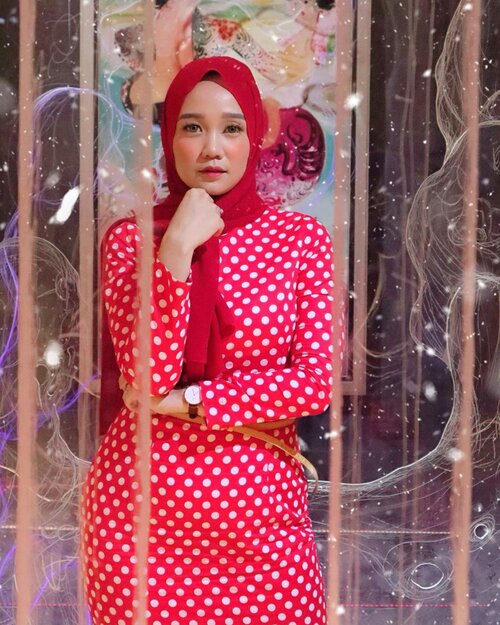 + View more details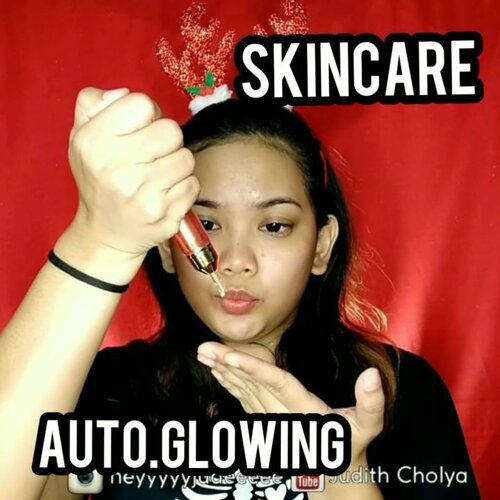 Kalo hati udah ga kering lagi, tentu saja kulit juga jangan kering mulu dong, harus dirawat agar senantiasa glowing & cerah ahaha..Aku lg demen banget pake rangkaian skincare dari Lanore karena Lanore ini whitening & anti aging specialist. Aku pake 3 produk dari Lanore, aku jelasin satu persatu ya..💀 Lanore Intelgold SerumIni yg paling unik sih parah. Packagingnya tube tinggi langsing gitu. Trus ujung nya kayak syringe, kayak bentuk suntikan gitu, untuk jalur produknya ngalir keluar. Di ujung satu nya lagi itu ada switch nya untuk open & lock. Jadi kalo mau pake produknya di open dulu supaya bisa dipencet, trus nanti produknya keluar. Kalo udh selesai dipake tinggal di lock lagi supaya produknya ga bocor. Karena tekstur dari serum ini tuh encer banget, trus ada butiran gold nya gituu.. Yg aku paling demen ini cepat meresap & abis pake ini auto glowing & berasa kenceng gitu muka nya...💀 Lanore Anti Aging Hydrogel Eye PatchSangat berguna bagi gue karena ini bisa mengurangi garis halus & kerutan di sekitar area mata. Dia eye patch nya bentuk gel bening gitu trus sticky, jadi tinggal di tempel ke under eye. Sisi depan nya dilapisi semacam kassa warna putih, jadi tangan kita ga kena lengket2nya. Langsung berasa kenceng sih under eye aku..💀 Lanore Antiaging Face MaskKalo sheet mask nya standard menurut aku. Ga begitu tipis & ga begitu tebel. Gampang di rapihin juga. Essence nya banyak, bisa buat balurin ke leher sama tangan juga. Trus wangi banget aku suka! Kalo sheet mask nya menurut aku bikin cerah & glowing. Me likey!..Full review nya bisa kelyan tonton di youtube ya gengs, link di bio ❤.....📷 Kameranya Vivo V9💡 Lightingnya LED Ringlight no dimmer💸Backdropnya beli di @pixmixstore💻 Editnya di Filmora📱 Editnya di Quik📱 Editnya di Inshot🎶 Musicnya Lily....
#Clozetteid
#Clozetteidreview
#LanorexClozetteIDReview
#Lanore
#Whitening
&AntiAging
#Twoinone
#Skincareroutine
#naturallook
#supremeglow

+ View more details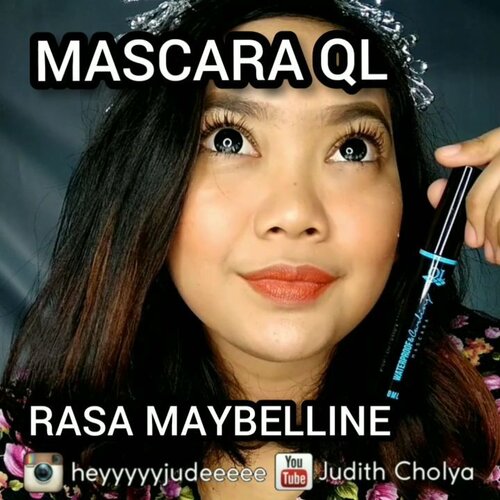 💀
#BULUMATAJUDE
EPISODE 33💀
.
.
💀@qlcosmetic Waterproof & Curling Mascara💀
Price: Rp 38.000,-
Netto: 8ml
Online shop banyak sih, cuma kalo mau offline banyakan tuh di pasar atau toko kosmetik macem ITC gitu. Kalo di supermarket malah jarang. .
.
.
.
💀PACKAGING💀
Standard item biru sih dari box maupun mascara nya sendiri. Ya sesuai harga lah haha. But seriously don't judge the book by it's cover.
.
.
.
💀WAND💀
Standard sih fiber brush kaku, agak gembung sedikit di tengah. Biasanya sih wand kayak gini fungsi utama nya untuk volumizing
.
.
.
💀CLAIMS💀
- Waterproof
- Curling
- Lengthening
- Longlast
- Tidak menggumpal
- Mudah dihapus
.
.
💀REVIEW💀
Cover video nya "Mascara QL rasa Maybelline" karena menurut aku ini dupe nya Maybelline Hypercurl. Harusnya aku battle side to side ya, tp gapunya mascara hypercurl karena si maybelline hypercurl itu my very first mascara. Mascara pertama aku dulu suka dibeliin mama karena di matahari suka discount buy 2 get 1 free 😂 Menurut ku hasilnya 11-12 karena ya emang manjangin + bikin lentik. Kalo volumizing menurut aku B aja sih, bukan yang tebel heboh amat gitu. Trus memang dia lebih mudah dibersihkan dibanding mascara lainnya. Kalo waterproof atau engga, zuzur lupa wkwk coba aja sendiri 😂 Eye makeup nya QL tuh emang juara sih. Aku pribadi cinta banget sama alis & mascara nya. Eye shadow nya juga bagus kereng bgt but since aku bukan anak esedo jadi ya ga peduli wkwk.
. .
.
💀PRO'S & CONT'S💀
(+) Murah
(+) Manjangin
(+) Curling
(+) Mudah dibersihkan
(-) Rada susah dicari sih brand QL ini kalo offline
(-) packaging looks cheap (ya emg cheap sih wkwk)
.
.
💀Rate: 8.5/10💀 .
.
.
.
.
📷 Kameranya Vivo V9
💡 Lightingnya LED Ringlight no dimmer
💸Backdropnya beli di @pixmixstore
💻 Editnya di Filmora
📱 Editnya di Quik
📱 Editnya di Inshot
🎶 Musicnya Rossa - Hey Ladies
.
.
.
.
.
#indobeautysquad
#Bloggirlsid
#BeautygoersID
#Beautiesquad
#Clozetteid
#Beforeafter
#bvloggerid
#muajakarta
#makeuptutorial
#tutorialmakeup
#ivgbeauty
#makeupjunkie
#viral
#viralvideo
#mascara
#falselashes
#lashes
#qlcosmetic
#qlmascara

+ View more details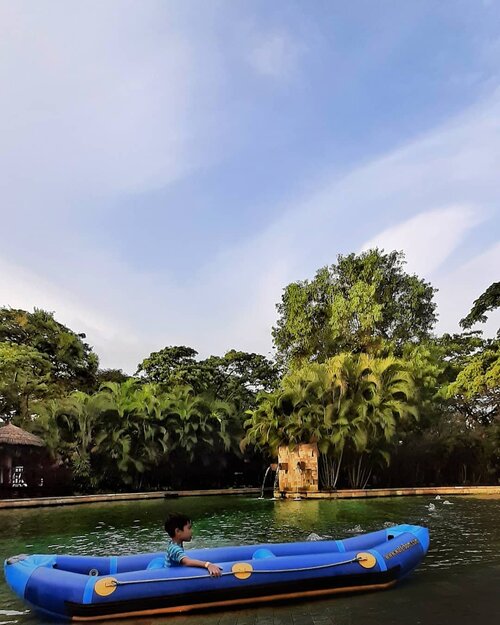 Anak yang hobinya main air, ga heran bisa betah berlama-lama di Wahana bermain,Waterbom PIK - The Urban
[email protected]
@clozetteidJadi, di tanggal cantik 12-12 kemaren Mam bersama keluarga diajak seseruan di Waterboom PIK, serunya disana ada 20 wahana seluncuran air berstandar internasional, wahananya seperti apa nanti akan Mam bahas semuanya di blog ya... Yang bikin mau kesana lagi karena waterbom PIK tidak menggunakan kaporit, kesehatan dan kenyamanan pengunjung dijamin melalui proses penjernihan air yang alami dan ramah lingkungan. Banyaknya pepohonan, suasana alam makin kerasa.Lifeguard sudah lolos uji internasional Safety Guard Standard, Ada dokter jaga juga siap selama jam operasional. So, makin nyaman donk pastinya berada disana... Jajan-jajannya sudah pakai system transaksi pra bayar dengan splash band, jadi setiap transaksi bersifat cashless.Lokasi: Jln. Pantai Indah Barat No.1, Pantai Indah Kapuk, Jakarta Utara Masih banyak info tiket promo, gazebo, akses, yang mau buat acara ultah dll...Mam akan bahas lanjut diblogSwipe>> ada salah satu video Mam naikin wahana seluncurannya
#akusudahkewaterbompikkamu?
#waterbompik
#pantaiindahkapuk
#saatnyaliburan
#destinasiliburan
#tempatrekreasi
#waterpark
#tempatrekreasidijakarta
#ClozetteIDxWaterbomPIK
#ClozetteID

+ View more details

loading ...
Back To Top