loading...
Search
984 RESULTS FOR SPONSORED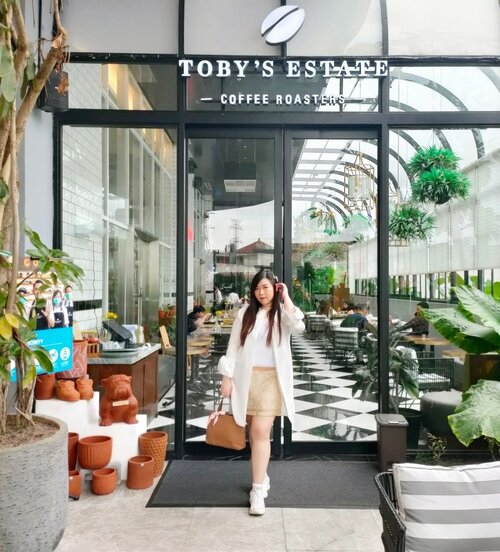 You must notice that i post a lot of OOTDs lately, and that means a few things.
1. I go out more (mostly for work, i still very rarely go out to jalan-jalan okay 😅).
2. Life is slowly but surely getting back to its normal, hectic pace.
3. As i am getting more and more busy with stuffs that requires me to go out and be more active, i have less time to do things like creative makeup looks and non-sponsored reviews (because i take my reviews seriously and it takes a real effort to make one as i dislike doing a half-hearted ones) so i slot a lot more OOTDs when i'm too tired/don't have time time to prepare my contents.
Everything is bittersweet for me, but i always remember people saying that once we're fully back to normal, there will be times when we actually miss that strange strange time when we're all in quarantine. It was hard to believe but i am starting to understand too!
#ootd
#ootdid
#clozetteid
#sbybeautyblogger
#BeauteFemmeCommunity
#notasize0
#personalstyle
#surabaya
#effyourbeautystandards
+ View more details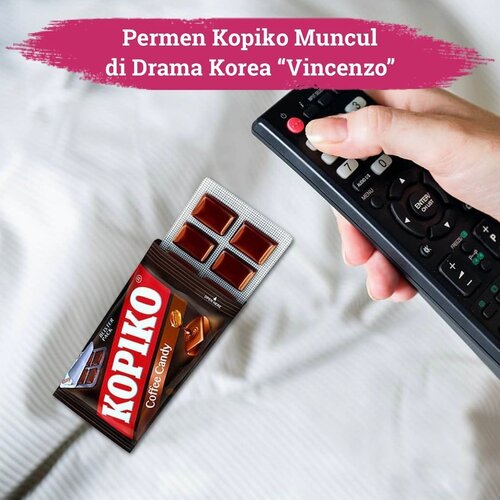 Setelah sebelumnya heboh karena muncul di bagian credit sebagai brand sponsor, Kopiko, permen asal Indonesia akhirnya muncul dalam adegan di drama Korea "Vincenzo" pada episode terbarunya🙌🏻Adegan tersebut memperlihatkan aktor Kim Young Woong yang menawarkan permen Kopiko pada aktris Kim Yoon Hye dan Jung Ji Yoon ketika sedang berada di dalam mobil. Setelah memakannya, Kim Yoon Hye mengatakan bahwa permen tersebut memiliki rasa yang enakSiapa yang sudah menyaksikan adegan ini? Kalau belum, yuk, swipe left untuk lihat cuplikannya!✨📷 @kopiko.id
#ClozetteID
#Kopiko
#Vincenzo
#drakor

+ View more details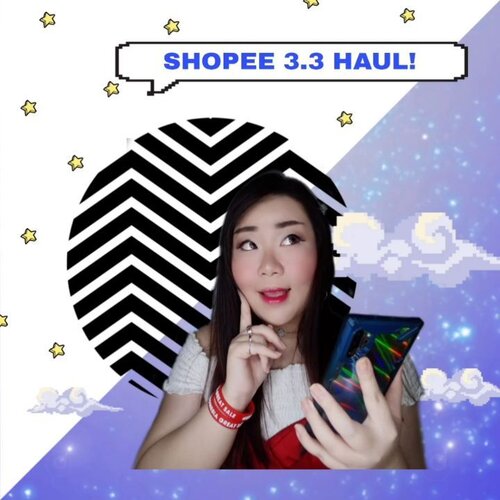 Hokayyy.. jadi yang udah kenal aku pasti udah tau lah kalo aku tuh ehm.. a little bit of a shopaholic. It's no secret lah, dan dulu aku tuh suka banget bikin haul posts di blog aku sampe banyak yang manggil Queen of Haul 🤣, parah lah pokoknya.Tapi makin tua aku makin kiasu 🤣🤣🤣 apalagi sejak kenal sama yang namanya Shopee (tyda di sponsorin @shopee_id but i'd love to be sponsored by them LOL!), dari yang kalo belanja cuma di luar negri (true story, i was once this bad haha) sekarang 90% belanjaanku dari Shopee dan super receh2 🤣. Aku bisa banding2kan harga di toko-toko berjam-jam, beda seribu aja aku pindah toko OMG..Jaman pandemi gini aku makin pelit, one thing i will never do is pay shipping 😤, jadi most of the time aku belanjanya sebulan sekali pas promo free ongkir doank hahaha. Apalagi kalo ada produk 99-1000 rupiah free ongkir, butuh ga butuh ya aku check out (sampe kali ini ada cincin seribu rupiah yang menghilang secara misterius, ga tau keselip apa jatuh pas paket dibawa pulang hubby secara itu kecil banget cuma cincin sebijik 🤣) dan ini sumpah jadi hobby baru, hunting barang super murah! Ini aku dapet tanktop 5rb an dan lumayan bagus looo, imma style and post it soon!Satu2nya barang yang zonk (selain cincin yang raib) tuh handphone holder yang datengnya kayak holder buat hp boneka 🤣🤣🤣 yahh seribu minta selamet ya kan.Anyway, semoga kalian suka liat haulku hihihi (biasanya banyak yang keracun tolong jangan salahkan aku), if you do please support this post and i will make more in the future!
#haul
#shopeehaul
#shopeehaulmurah
#BeauteFemmeCommunity
#SbyBeautyBlogger
#clozetteid
#startwithSBN
#socobeautynetwork
+ View more details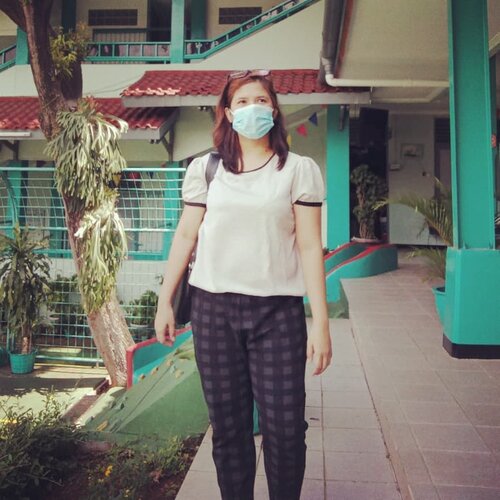 March 8th - we celebrate International Women's Day. Yang gw suka dari bulan ini @clozetteid juga lagi punya campaign
#ladyboss
. Because we believe every women is a boss of their own. Eventnya bagus banget buat para perempuan karena akan ada interactive discussion sm Psychology & business professional juga 😍 uda gituu, worth-it bgt deh. Cuma bayar 75rb uda dapet produk sponsor yang kecee abis
#clozetteid
#ladyboss
#internationalwomensday
#womenempoweringwomen
#womensupportingwomen

+ View more details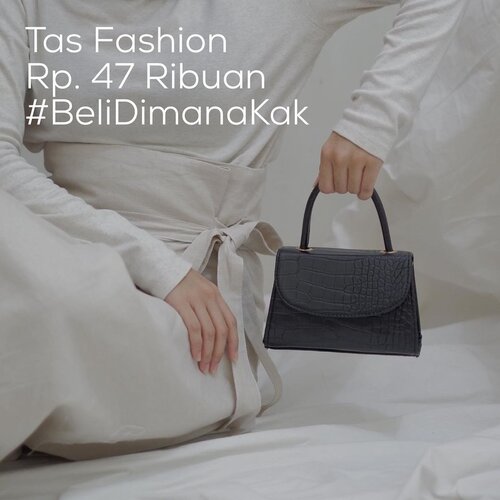 Coba kita pake hastag
#BeliDimanaKak
, siapa tau kontennya lanjut 😁
Nemu tas ini di syopi, yaudah gak mikir langsung check out. Secara harga dan fungsi bakal dipake 30x jadi lolos
#KarincoyLowBuy.
Ternyata masih ada juga yang nanya. Baiklah, ini gw beli di @beliya_totebag dan ini bukan konten sponsor jadi monggo silahkan save dulu atau share to those who might needed 🥰✨
-
#belidimanakak
#clozetteid

+ View more details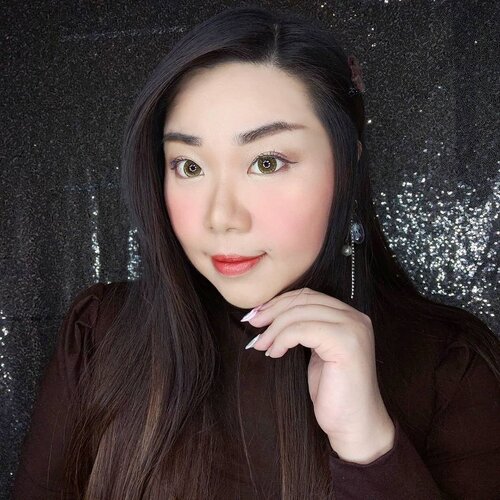 I would love to have some botox... LOL, random eh???I've never been against plastic surgery or other cosmetic procedures but personally i'm too scared of needles and knifes to get them myself and i am happy with my face anyway, wide nose and all 🤣🤣🤣. It's like i don't have anything that i want to alter permanently when i look at myself in the mirror (nothing that a little makeup can't alter the way i want it to), but i've always been interested in botox and it's something that i feel like i wanna do when i'm older (meaning NOW. I'm at that stage when i feel old enough that i need a little bit botox to fix my forehead hahaha).A few years ago, aesthetic clinics left and right offered to sponsor me botox and fillers but honestly i was still to scare back than, and i also didn't feel like i need them yet. I think i might be ready now 🤣🤣🤣, LAI! Any aesthetic clinic wanna collab contact me 🤣🤣🤣.
#makeuplook
#BeauteFemmeCommunity
#SbyBeautyBlogger
#clozetteid
#startwithSBN
#socobeautynetwork
+ View more details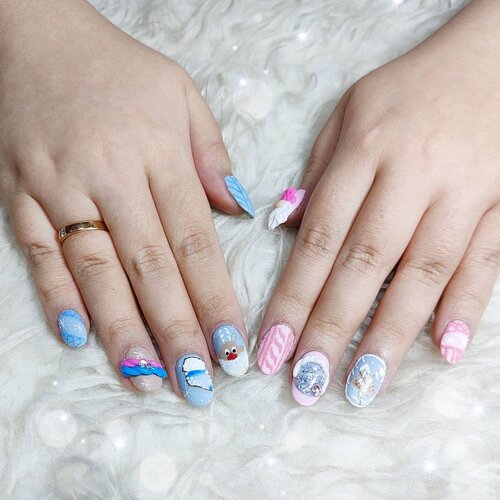 + View more details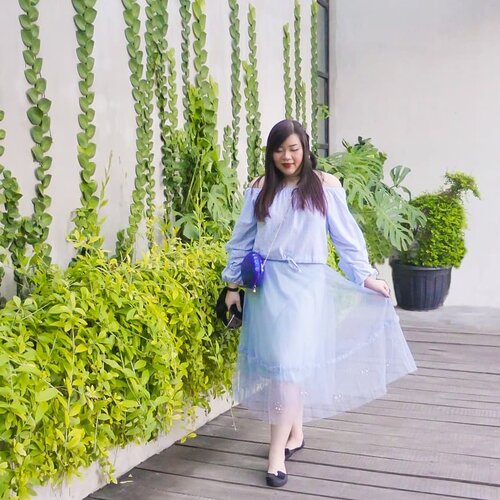 So many of my fellow content creators know that i love to cafe hunt and many of you asked which cafes and restaurants in Surabaya are Instagrammer/content creator friendly. I tried to curate them in my highlight but then a lot of things happened - and soon after, the darn pandemic. I almost totally forgot about the highlight until someone asked me to recommend cafes that welcomes Instagrammers recently 🙈.
While i still very rarely go out (and avoid any slightly crowded cafes at all costs), when i do i will try to recommend places since i know how hard it is to find accommodating cafes/restos these days, which is confusing considering business is still not super good and they are being so stuck up 😅, oh well maybe they do not need customers. We had some stressful time trying to wing it and it didn't work 🤣, i'd say it's best to get recommendations and double check with the cafes beforehand.
One of the most accommodating, IGers friendly, aesthetic place we went to recently is @kamikamueatery . It's spacious (so social distancing is no problem at all), the staffs are friendly and non fussy, you can take as many pictures as you want (please remember to be respectful, ORDER, don't get in other customers' spaces) and they also don't mind us taking endorsement pictures, which is always a win in my eyes. The menu selection is pretty vast and the prices are totally reasonable too, so i would highly recommend this place (not sponsored okay, i just like to spread love about places/brands that are super nice to us).
The only downside for me is that it's so far away from my home, but it's a place worth returning to for sure.
Do share other recommended cafes if you have any!
#ootd
#ootdid
#sbybeautyblogger
#bblogger
#bbloggerid
#influencer
#influencerindonesia
#surabayainfluencer
#beautyinfluencer
#beautybloggerid
#beautybloggerindonesia
#bloggerceria
#beautynesiamember
#influencersurabaya
#indonesianblogger
#indonesianbeautyblogger
#surabayablogger
#surabayabeautyblogger
#bloggerperempuan
#clozetteid
#sbybeautyblogger
#girl
#BeauteFemmeCommunity
#notasize0
#surabayainfluencer
#personalstyle
#surabaya
#effyourbeautystandards
#celebrateyourself
+ View more details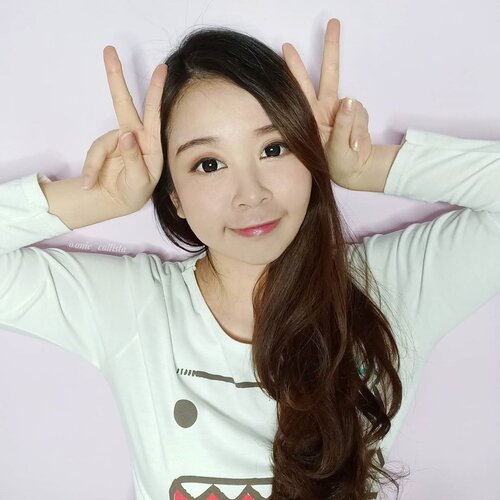 Guysss! ❤️Thankyou so much buat yang uda ikutan
#OnieBirthdayGiveaway!
Seneng banget pada ikutan, dan makasi buat support nya selama ini!! 😆Dannn last ada surprise juga dari aku!! Aku bakal nitip giveaway aku dengan SURPRISE GIVEAWAY!!! HAHA.. Isi nya random, ada skincare & makeup, total nya 750rb-1jt buat 1 orang yang beruntung!! ❤️Syarat nya gampang, follow aku dan semua sponsor
#OnieBirthdayGiveaway
, aktif di IG, tulis done di comment.. Terserah kalian deh mau tag berapa org, aku legowo.. Hahahaha 😆Kuumumin bareng giveaway lain nya nanti yaa! Goodluck! ❤️-
#28andblessed
#giveawayid
#giveaway
+ View more details

loading ...
Back To Top