loading...
Search
967 RESULTS FOR SPONSORED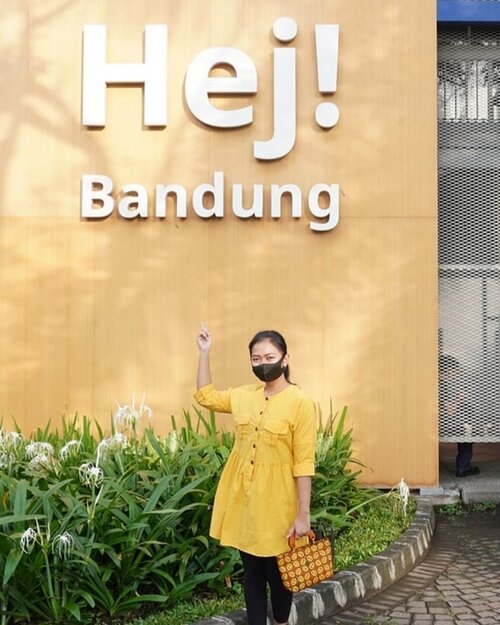 .
Hej Bandung,
Hej kamu
#sobatrebahan
Kapan kita pulih lagi ya? Kapan aku bisa melepas rindu sama es krim Cantina di Braga, croissant endes gandos di Bellamie, pizza tuna di Miss Bee, bakso Enggal (yg awalnya ngga suka tapi lama2 suka), trs pisang goreng keju gula merah di Kolmas, cireng sedepnya Sierra dan Armor.
Kapannn.
Uhhhh, aku rindu.
Btw tas batik emesh sponsored by mba sayang yang baikkk hati tapi galak (SIAP SALAHHHHH) tapi sayang hihihi. Perhatiannn, peduliiii, aku cintaaa huhahhahahaa. One of the best person in my life @arina_krisnawati_
#newnormal
#ikeabandung
#ikeapadalarang
#ootd
#clozetteid
#clozettedaily
#explorebandung

+ View more details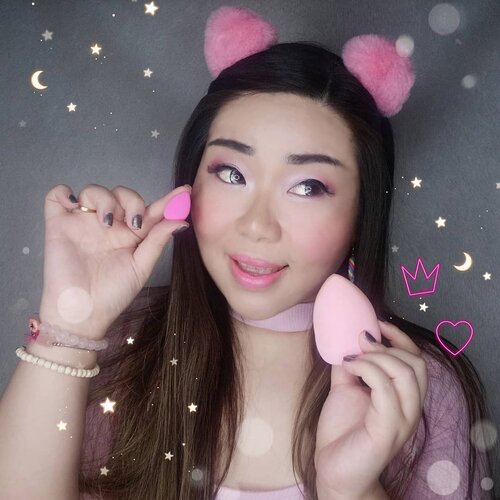 I admit that 90% of my reviews and products featured in my IGs are sponsored/gitfted, and while those factor never matter in how honest i am when reviewing them, i do still buy stuffs sometimes (rarely makeup and never skin care, but i still shop 🙊) and i'd love to review them too when i can.I bought this @brunbrun_paris because i ran out of sponge backup and recently began to use it. It's a pack of regular sized beauty blended inspired puff and a mini sized one and obvi i was attracted to the pink shades 🙊. They are a lot softer than i expected, very nice quality and they grow a lot bigger when you wet them. I love the big sponge but hate the fact that it's such a soft pink shade that you pretty much ruin it from the first use 😳. The smaller one is a but too thin in design and that makes it hard for me to grip (fyi, i am used to mini beauty blenders too and usually they are wider but shorter, apparently that is easier to hold) so it's not my fave.Price wise, it's actually in the middle, it's not too expensive actually, but as i am used to Miniso prices (for this price i can get a pack of 2/3 🙊, sorry i'm kiasu), i do find it a little bit too expensive, but it is a fair price for the quality. Will i repurchase? I would explore other sponges first 🙊, the unbranded ones, the Miniso ones and maybe the local branded ones - if i don't find anything that is comparable, i would definitely go back and repurchase this/Althea's one.Still recommended, if you are not as stingy as me 🤣.
#ReviewwithMindy
#brunbrunparis
#beautyblender
#makeupsponge
#pink
#makeuptools
#makeuptoolsreview
#beautybloggerid
#beautybloggerindonesia
#brunbrun
#brunbrunsponge
#makeupspongereview
#clozetteid
#sbybeautyblogger
#beautynesiamember
#bloggerceria
#bloggerperempuan
#bbloggerid
#indonesianfemalebloggers
#review
#influencer
#beautyinfluencer
#SURABAYABEAUTYBLOGGER
#girl
#asian
#beautysocietyid
#itsbeautycommunity
#indobeautysquad
#indobeautygram
#SURABAYABEAUTYBLOGGER
#surabayabeautyinfluencer
+ View more details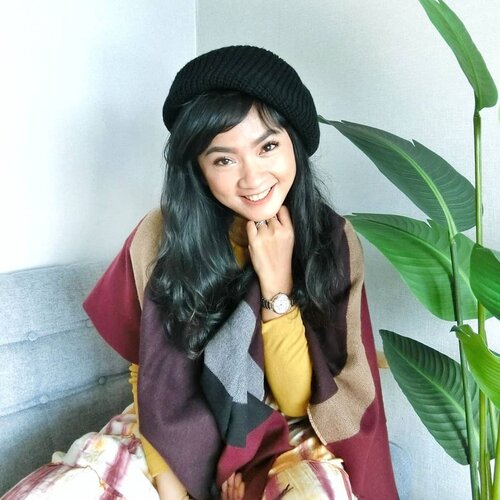 Ramadhan Hari ke-17 : Seminggu ke depan mau ngapain ...? .
.
.
.
Yang jelas sih meski gak Ada stok foto baru, belum Ada plan mau Ada photoshoot 🥴😅
Setelah melewati minggu tenang untuk beristirahat .. Dan sebenarnya masih dikasih waktu 1 minggu lagi untuk istirahat, tapi kok rasanya malah pegel sendiri ya 🤣 yaudah deh .. Kita ngobrol bareng yuk lah..
.
.
.
Mau IG live sama teman-teman untuk refresh sedikit biar Kita Bisa rileks sesudah bekerja seharian Dan menunggu buka puasa .. .
.
🎶Mau Bahas tentang penerapan ilmu psikologi di kehidupan kerja Dan sehari-hari bareng @dll.adeline ..
.
. 🎶Bahas tentang perawatan rambut rontok Dan atau rambut yang diwarnain bareng ahlinya @claudiaayoung_ @thedeehair .
.
.
🎶mendengar cerita ibu 2 anak yang musti mendampingi anaknya SFH, yang tidak Bisa mudik, Dan yang biasa sibuk event tapi kondisi berubah saat pandemi datang Lalu membuat usaha baru, sama mamak @silvi_dw .
.
🎶Bahas tentang tanaman Dan bagi waktu kerja kantoran, usaha sendiri dan menjaga anak balita bareng si tangan hijau @plantswithagnes
.
.
. 🎶Bahas perencanaan karir setelah kuliah sama bukbin @bintarifull bareng sama mahasiswa beliau
Detailnya nanti diupdate di IG Story ya.. Ada doorprize yang disiapin buat 2 orang setiap IG Live! Thank you, para sponsors 🎶❤️🎶
#clozetteid
#ramadhan1441Hdiary

+ View more details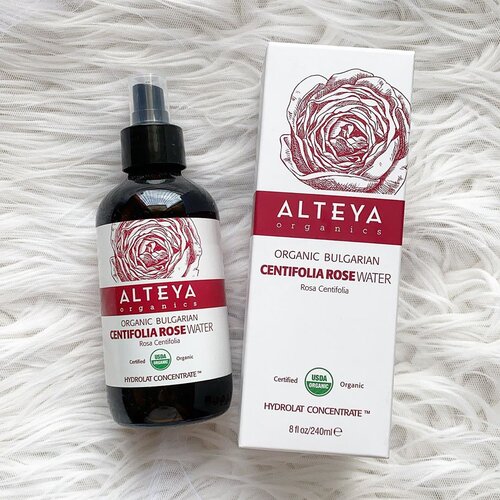 Tadinya mau bikin youtube video, tapi asli mager 🤣 males dandan pula. Jadi ini produk dari @alteyaorganics.id yang gw beli (non sponsored), karena kebetulan mereka follow gw, dan gw iseng liat2, jadi beli karena suka konsep mereka yg organic. This rose water is wonderful.
Air mawar sendiri kita tau banyak manfaatnya buat kulit, dari calming, nourishing, hydrating, and so on. Tapi banyak yang dijual di pasaran yg isinya lebih banyak pengawet dan alcohol (which is bad for the skin), nah
#alteyaorganics
jual yg pure distilled rose water dari
#BulgarianRose
valley. Dengan metode steam distilled dan rose petal yang diambil saat subuh (saat terbaik memetik mawar). Jadi air mawar yang dihasilkan dalan kondisi optimal untuk hasil terbaik. Bisa buat wajah (anytime, sebelum atau sesudah skincare), rambut, bahkan kulit tubuh. Anak2 juga suka, bukan hanya karena harum, tapi nyaman di kulit.
#rosewater
#clozetteid
#beauty
#igdaily
#igers
#igbeauty
#honestreview
#kulitsehat
#healthyskin
#potd
#beautyproduct
#rose
#recommended
#instadaily

+ View more details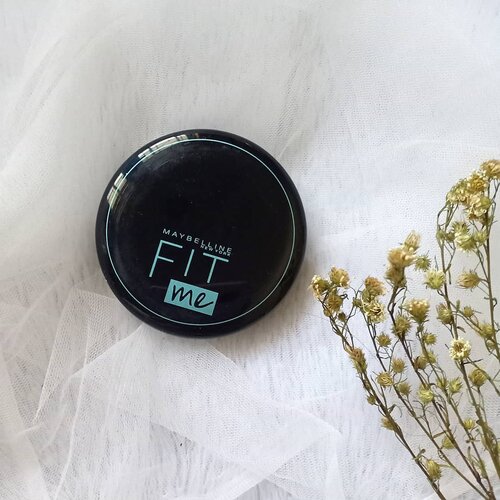 My first love when it comes to makeup is probably Maybelline, when i first started wearing makeup, almost all of my products are from them.I haven't been keeping up with them lately but i am super glad that i finally do, because i am reminded by why i love the brand so much - behold, i just found my new favorite powder! It's Maybelline Fit Me! 12H Oil Control Power 😍. It was love at the first brush (coz i use brush to apply my powder okay haha), the powder gives my skin a wonderful smooth and healthy appearance with enough coverage (i'd say it has medium coverage) without any cakeyness at all.I have oily skin and while some powders would look like trash on me after a few hours, Fit Me! Is one those super rare powders (so far i only tried 3 powders that has this kind of effect!) That makes your complexion looks better after hours of usage!I wore it out for a photoshoot and it survived the meltingly hot weather and my profuse sweating intact, instead it gives me a healthy glow minus the greasiness it usually follows.To say that i am in love with this powder is an understatement, i cannot recommend it enough! Oh, my friend who has dry skin (y'all know i've super oily skin!) also loves this powder so it seems to be working wonderfully for all skin types!Btw, I have also decided to create a new hashtag for you so you can search for all my reviews easier, all reviews (sponsored or not) will be using
#reviewwithMindy
(let's hope i also won't forget HAHAHA).
#12jambebasminyak
#maybellineindonesia
#maybellinefitme
#powderreview
#maybellinefitmeoilcontrolpowder
#getthelookid
#clozetteid
#sbybeautyblogger
#bloggerindonesia
#bloggerceria
#beautynesiamember
#influencer
#beautyinfluencer
#beautysocietyid
#itsbeautycommunity
#surabayablogger
#SurabayaBeautyBlogger
#bbloggerid
#beautybloggerid
#bloggerperempuan
#beautysocietyid
#indonesianfemalebloggers
#indobeautysquad
#review
#influencersurabaya
#endorsement
#openendorsement
#surabayainfluencer
+ View more details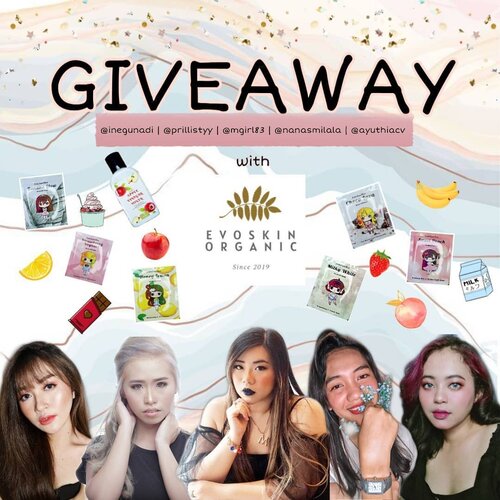 ❗❗GIVEAWAY ❗❗WORTH TOTAL 800K ❗❗UNTUK 5 PEMENANG ❗❗ New month, new giveaway. Kali ini giveaway kita di sponsorin sama @evoskin.beauty loh. Yuk ikutan. Budayakan membaca dengan teliti ya.Ini dia rules giveaway nya: 1. Follow instagram @evoskin.beauty sebagai sponsor giveaway kali ini. 2. Follow akun Shopee "Evoskin Organic Beauty" atau klik link di bio @evoskin.beauty3. Follow instagram kita ber 5 pastinya. @inegunadi @mgirl83 @nanasmilala @prillistyy @ayuthiacv4. Subscribe, Youtube Channel Ine GunadiPrillistyyNanas Milala5. Buka blog @mgirl83 di link ini;
https://bit.ly/pinkandundecided
(atau klik di bio @mgirl83) komen di salah satu artikel 3 bulan terakhir. 6. Like & share postingan ini di story kalian dan tag 3 orang temen aktif kalian. 7. Komen DONE di postingan ini dan tag 3 teman aktif kalian. Boleh komen berkali-kali tag teman yang berbeda. 8. Aktif likes, comment, share, reply feeds maupun story di IG sponsor @evoskin.beauty dan IG kita ber 5 @inegunadi @nanasmilala @prillistyy @ayuthiacv @mgirl83 ❌Akun khusus giveaway, online shop, fake account dilarang ikutan. ❌ Unfollow setelah giveaway berakhir auto banned. ♥ Giveaway ini berlangsung pada tanggal 1 Mei - 15 Mei. ♥ Pengumuman 23 Mei. ♥ Ada 5 pemenang. ♥ Ongkir kita tanggung sepenuhnya ♥ Pemenang WAJIB unboxing hadiah di story (boleh berupa foto / video) tag @evoskin.beauty @inegunadi @mgirl83 @prillistyy @nanasmilala @ayuthiacv
#GiveawayGenk
#GiveawayGenkXevoskinbeauty
#EvoskinBeauty
#hadiahgratis
#clozetteid
#sbybeautyblogger
#jakartabeautyblogger
#bagibagihadiah
#GIVEAWAYTIME
+ View more details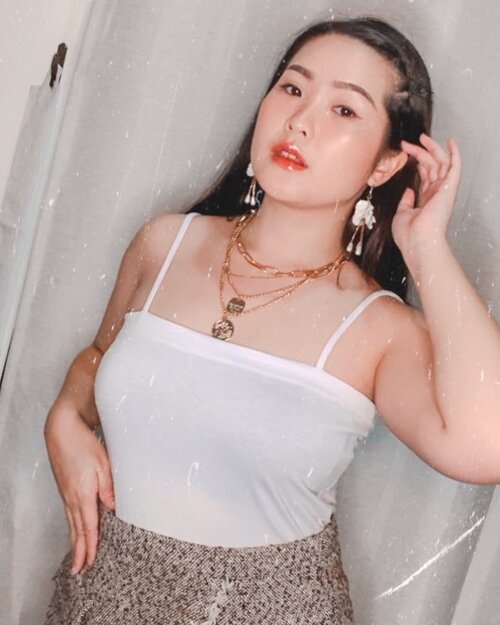 [NEW YOUTUBE VIDEO] Shopee Try On Haul : Edisi Tanktop di bawah Rp.50.000,- 💁🏻‍♀️
-
Kalian bakal sering liat aku foto/video pake tanktop soalnya jadi ga bingung mau pake baju model apa. Nah disini aku coba beberapa tanktop dan aku rekomendasikan ke kalian. Kalo penasaran langsung aja nonton, link udah di bio aku ❤️😘
-
Btw, non sponsored by shopee ya! Aku beli sendiri semua nya 😚
#clozetteid
#tryonhaul
#shopeehaul
#tanktophaul
#shopeefashionhaul

+ View more details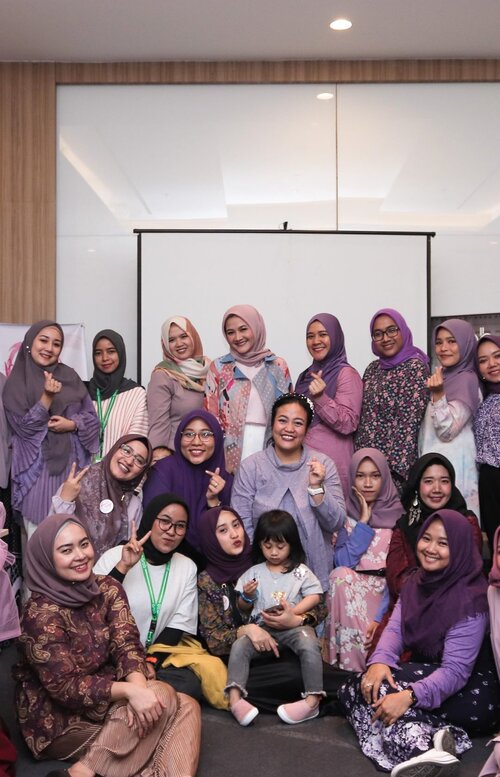 + View more details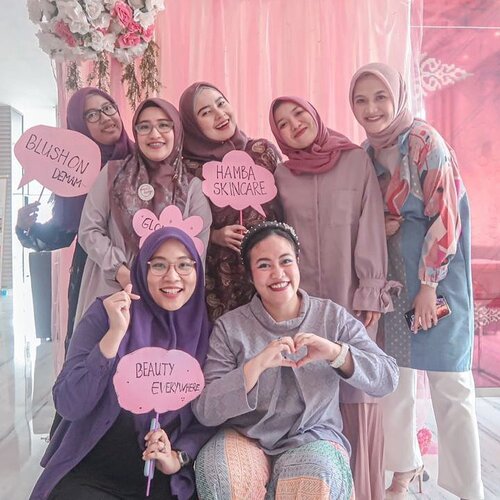 + View more details

loading ...
Back To Top