loading...
Search
978 RESULTS FOR SPONSORED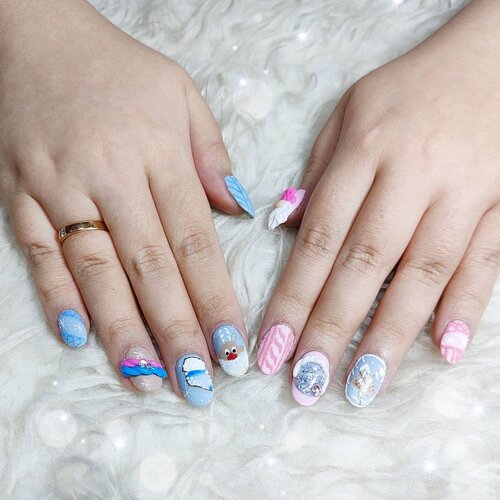 + View more details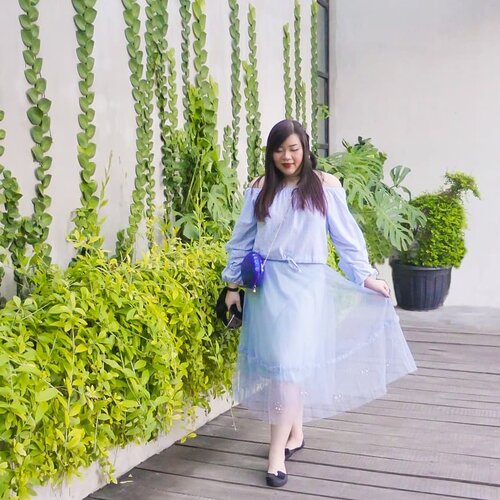 So many of my fellow content creators know that i love to cafe hunt and many of you asked which cafes and restaurants in Surabaya are Instagrammer/content creator friendly. I tried to curate them in my highlight but then a lot of things happened - and soon after, the darn pandemic. I almost totally forgot about the highlight until someone asked me to recommend cafes that welcomes Instagrammers recently 🙈.
While i still very rarely go out (and avoid any slightly crowded cafes at all costs), when i do i will try to recommend places since i know how hard it is to find accommodating cafes/restos these days, which is confusing considering business is still not super good and they are being so stuck up 😅, oh well maybe they do not need customers. We had some stressful time trying to wing it and it didn't work 🤣, i'd say it's best to get recommendations and double check with the cafes beforehand.
One of the most accommodating, IGers friendly, aesthetic place we went to recently is @kamikamueatery . It's spacious (so social distancing is no problem at all), the staffs are friendly and non fussy, you can take as many pictures as you want (please remember to be respectful, ORDER, don't get in other customers' spaces) and they also don't mind us taking endorsement pictures, which is always a win in my eyes. The menu selection is pretty vast and the prices are totally reasonable too, so i would highly recommend this place (not sponsored okay, i just like to spread love about places/brands that are super nice to us).
The only downside for me is that it's so far away from my home, but it's a place worth returning to for sure.
Do share other recommended cafes if you have any!
#ootd
#ootdid
#sbybeautyblogger
#bblogger
#bbloggerid
#influencer
#influencerindonesia
#surabayainfluencer
#beautyinfluencer
#beautybloggerid
#beautybloggerindonesia
#bloggerceria
#beautynesiamember
#influencersurabaya
#indonesianblogger
#indonesianbeautyblogger
#surabayablogger
#surabayabeautyblogger
#bloggerperempuan
#clozetteid
#sbybeautyblogger
#girl
#BeauteFemmeCommunity
#notasize0
#surabayainfluencer
#personalstyle
#surabaya
#effyourbeautystandards
#celebrateyourself
+ View more details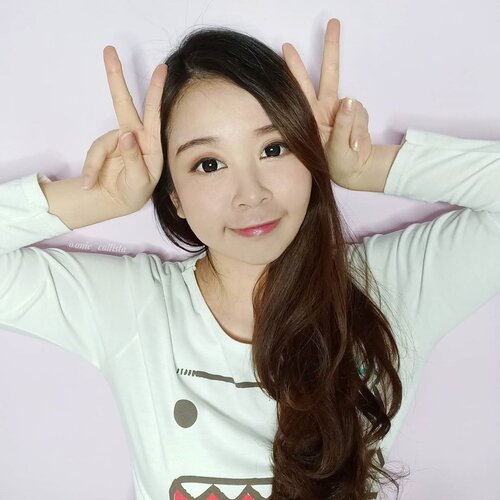 Guysss! ❤️Thankyou so much buat yang uda ikutan
#OnieBirthdayGiveaway!
Seneng banget pada ikutan, dan makasi buat support nya selama ini!! 😆Dannn last ada surprise juga dari aku!! Aku bakal nitip giveaway aku dengan SURPRISE GIVEAWAY!!! HAHA.. Isi nya random, ada skincare & makeup, total nya 750rb-1jt buat 1 orang yang beruntung!! ❤️Syarat nya gampang, follow aku dan semua sponsor
#OnieBirthdayGiveaway
, aktif di IG, tulis done di comment.. Terserah kalian deh mau tag berapa org, aku legowo.. Hahahaha 😆Kuumumin bareng giveaway lain nya nanti yaa! Goodluck! ❤️-
#28andblessed
#giveawayid
#giveaway
+ View more details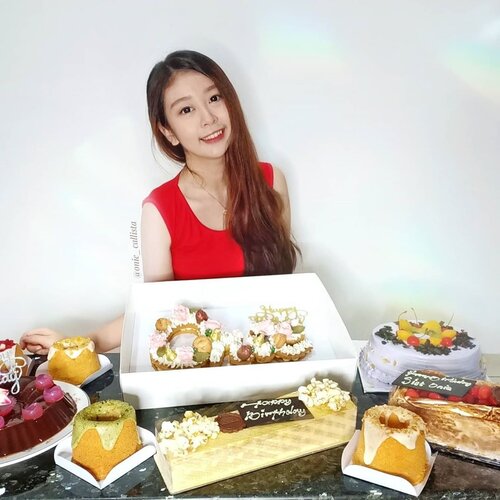 #10082020-Hi
guys! 🙋🏻‍♀️Thankyou buat semua yang uda ngucapin, semua doa nya, kue & kado" nya.. Maaf belum kebales 1 1! Pasti bakal aku cek in asap.. ♥️Dan sesuai janji aku kemarin, aku bakal adain birthday giveawayy!! Dan seneng banget banyak brand yang berpartisipasi di
#oniebirthdaygiveaway!!
Penasaran sama sponsor giveaway aku? Thankyou so much buat:@raikubeauty @carlandclaire @biooilidn @thesaemid @cathydollindonesia @
[email protected]
@cakalang.mantap @masakancicik @cereal.boss @ms.sisterkitchen @design.teeku Jadi bakal ada 12 giveaway di bulan Agustus ini! Soo stay tuned yaaa! 🥰Thankyou buat temen" online aku yg always support selama ini! 🤗-
#28andblessed
#blessed
#birthday
#birthdaygirl
#giveawaytime
#giveaway
+ View more details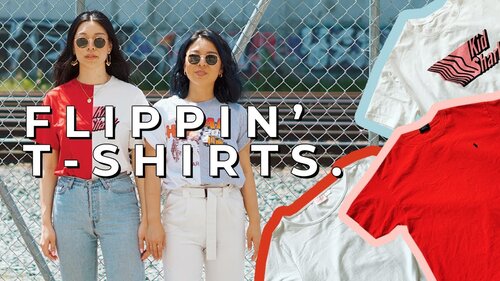 Trying "easy" t-shirt transformations (sponsored by BUNZ) | WITHWENDY - YouTube
+ View more details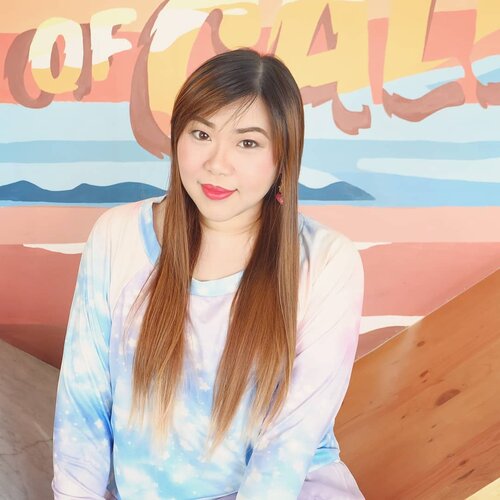 + View more details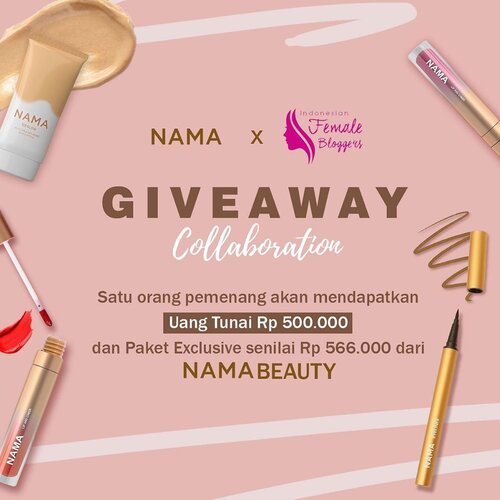 Collab Giveaway NAMA X IFB. Giveaway berhadiah produk-produk dari Nama Beauty senilai Rp 566.000 dan uang cash sebesar Rp 500.000. Syaratnya gampang:1. Follow sponsor berikut:@
[email protected]
@
[email protected]
@
[email protected]
@
[email protected]
@
[email protected]
@
[email protected]
@faradiladputri2. Like postingan giveaway ini di masing-masing akun. 3. Lalu ceritakan di poster giveaway yang ada di akun @femalebloggersid tentang Apa produk nama beauty yang sudah kamu cobain dan kenapa kamu harus menang giveaway ini?4. Untuk peserta Giveaway yang aktif like dan komen di IG sponsor akan mendapat nilai plus. Nggak wajib yaaa. Kalo gamau juga ga apa. Cuma nambah nilai aja kok. No spamming yaa! 5. Akun palsu, akun kuis hunter, akun olshop, dan akun yang di private tidak akan masuk perhitungan pemenang. 6. Giveaway dibuka tanggal 10 Juli 2020 dan ditutup tanggal 24 Juli 2020. Pengumuman tanggal 26 Juli 2020. 7. Diambil 1 pemenang yang akan dipilih berdasarkan perhitungan para sponsor. Good luck ya teman-teman. Tulis cerita kalian se kreatif mungkin! 😍
#clozetteid
#giveaway
#giveawayjuly2020

+ View more details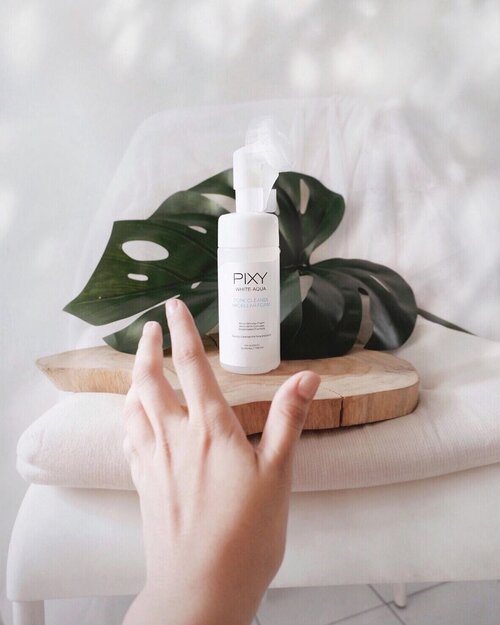 Lokal brand fave this one!____Sebelumnya udah review rangkaian Pixy white aqua ya. Nah cuma pengen kasih tau favorit dari semua adalah ini si facial washnya . Secara pakenya gampang banget gitu, ada brush yang bisa di pake pump sabun di dalam botol, terus keluar busanya tinggal gosok-gosok aja ke muka. -Cuci muka jadi simpel banget gak perlu pake brush kepisah lagi buat pijatan ke kulit muka. Wanginya enak, wangi sabun biasa gak wangi menyengat terus rasanya brushnyanitu bikin bye2 kulit mati dan kotoran. This one is not sponsored ya, karena seperti yang aku sering bilang, kalo pakai produk yang dikirimin tapi aku suka, aku akan lanjut pakai dan bakal beli lagi sendiri. -Kalo kamu lagi suka paki lokal brand apa untuk skincare? Share dong!-
#ClozetteID
#CelliSkindayries

+ View more details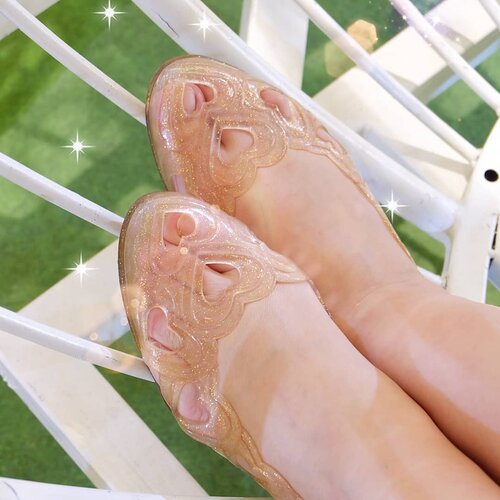 + View more details

loading ...
Back To Top