loading...
Search
26 RESULTS FOR VITC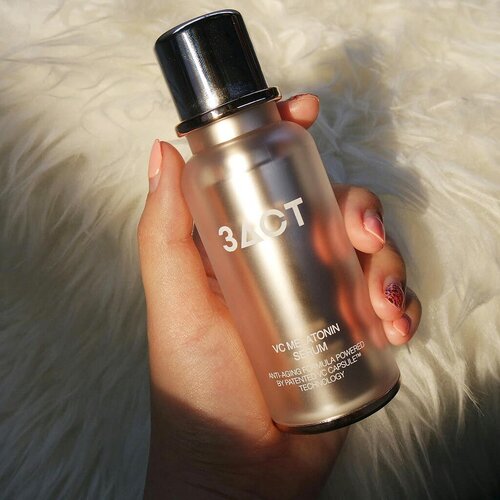 [[Rekomendasi Serum Vit. C + Anti Aging]].Hi MiLuvs,Did you know? Vit.C itu sangat tidak stabil & mudah teroksidasi. Makanya kemasan dari produk yang mengandung vit. C itu harus benar2 terjaga..Serum VC + Melatonin dari 3ACT ini dilengkapi dengan built-in incubator (patent registration) yang dapat menjaga kestabilan vit. C. Jadi ngga akan ada sinar matahari & udara yang masuk ke dalam kemasannya..Nah, 2 kandungan utama dalam serum ini punya kemampuan untuk punya kulit idaman. Vit. C untuk mencerahkan, meratakan warna kulit & bisa digunakan memudarkan dark spot/noda bekas jerawat.Sedangkan kandungan melatonin sebagai antioksidan berfungsi untuk meningkatkan elastisitas, mengurangi tampilan kerut/fine line serta anti aging..Aku sendiri sebetulnya belum pernah cocok pakai produk yang ada kandungan vit. C (muncul tanda alergi & beruntusan) sampai akhirnya aku cobain serum vit. C dari 3ACT ini.Sempet takut juga waktu awal mau coba, tapi untunglah dia aman & cocok di kulitku..Sezuzurnya aku pakai serum ini masih baru2 aja, jadi aku hanya bisa kasih review dari improvement apa yang aku rasakan yah heheheAku biasa pakai dia malam hari & buat ngetest aku ngga gabung pakai skincare yang lain.Serum ini ringan dan juga cepat meresap, setelah itu kulit akan terasa lebih lembab & halus..Keesokan harinya kulitku bakalan berasa supple, halus & terlihat lebih segar. Terus kalau untuk wrinkle aku rasa belum terlihat sih, tapi untuk fine lines udah mulai ada sedikit improvement, jadi aku bakal lanjut pakai dia 💕.Belinya di mana kak? Cuss langsung klik link di bio aku 😘😘😘
#CHARISSTORE
#charisAPP
@hicharis_official @charis_celeb
#MicelReview
#ClozetteID

+ View more details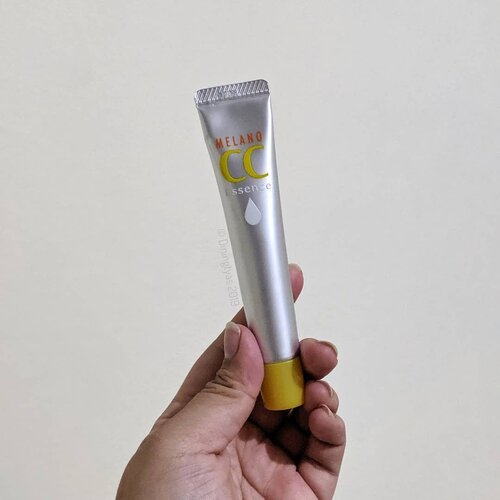 I have new subroutine introduced to my
#SkincareRegime
,
#VitaminC.Something
I decided to include because of the rise of dark spots. I was stopped using niacinamide, then here we are with growing dark spots and prolly a case of a bit dull skin. I suspect the dull skin also caused by the awful air quality sometimes before (si otoy)•With active ingredients, always starts in lower %. I saw kak @deszell do mini review on this Melano CC Essence, when I was research about vitamin c skincare. This essence contains Ascorbic Acid, one of the most mentioned form of Vit C and the least stable, so need to be careful storing this products. Good thing this essence comes in small package (only 20ml, should not be a problem finishing this tube I guess).This products meant for spot treatment, but Kak Amal with her dry skin had no problem use it all over the face, so why not...Also I really have no problem with its price tag, quite cheap for any kind of essence / treatment.•I just went a bit extra adding the lotion version, as my favourite skincare mafia @tokotujuhpuluh had it on sale! (
#kalap
kan)•I have using these two for two weeks now. I didn't have any bad reaction with the two. I have also notice the dullness is slowly improving. I haven't notice my dark spot as much as before, it is still there though, slowly fading.Another 'price' to pay is, you MUST NOT forget use SPF, this is non-negotiable!(Even you are not using VitC,
#PetuahCantikdariBapake
still WAJIB pake SPF)•
#DinsVanitydesk
#VitaminC
#NewSkincare
#SkincareIntro
#Clozette
#ClozetteID
#ipreview
via @preview.app
#aColorStory
#FDBeauty
#mukaitudirawatbukandiedit

+ View more details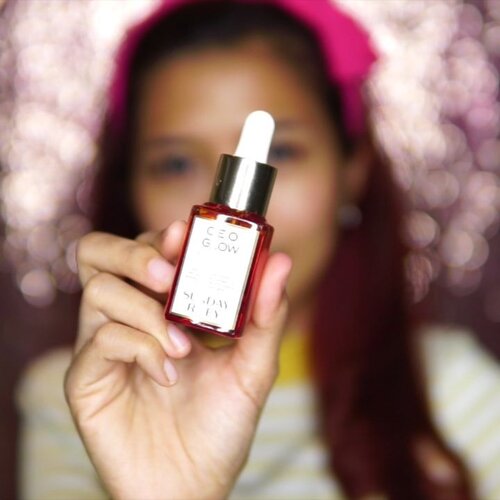 + View more details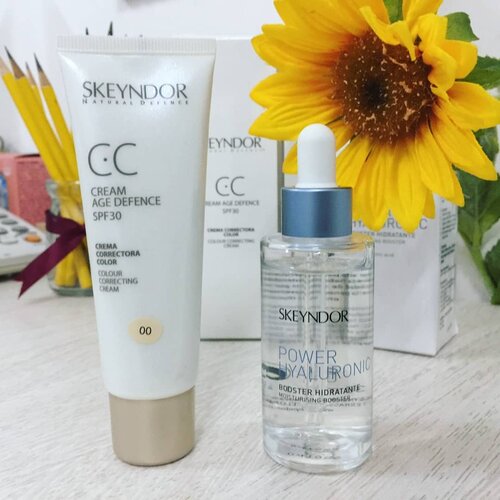 + View more details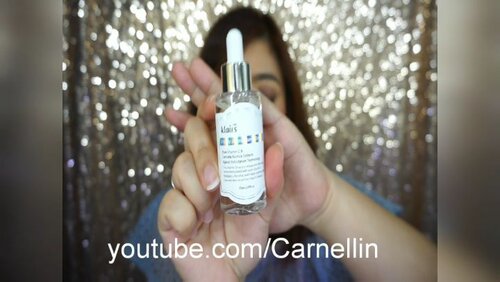 + View more details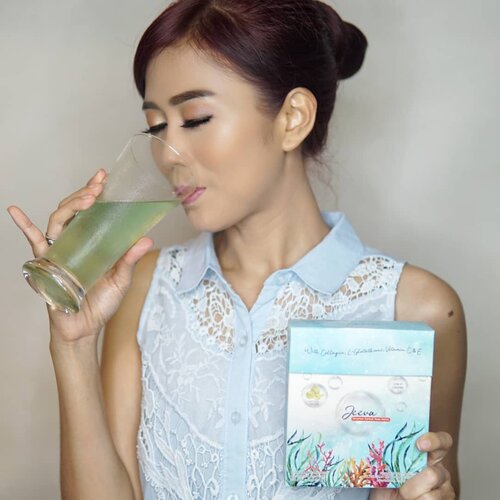 Semakin bertambahnya usia aku perlu merawat kulit yang tidak hanya dari luar tapi juga dari dalam untuk menutrisi dan merawat kulit tetap sehat secara maksimal. Makanya aku minum suplemen @jeevabeauty.id.Jeeva Beauty ini mengandung bahan alami serta aneka nutrisi lengkap untuk kulit yang sehat dan cerah, di antaranya kolagen ikan dari lautan dalam pasifik, vitamin A,C dan E, L-Glutation serta bahan alami seperti Ekstrak biji anggur. Dan yang paling penting, produk ini sudah memiliki izin BPOM dan bersertifikasi Halal!.Jeeva ini berbeda dari suplemen lain karena dalam satu kemasan lengkap banget, kandungan kolagen & Vit E yang merawat kulit, agar sehat, cerah, halus dan lembut, produk ini juga membantu untuk menjaga kesehatan tubuh karena kandungan L-Glutathione yang mendetox tubuh dari bahaya radikal bebas serta kandungan VIt.C yg selain mencerahkan kulit juga menjaga stamina tubuh tetap ok sepanjang hari..Aku sudah 2 minggu minum Jeeva Beauty dengan rasa melon hang segar dan merasakan langsung manfaatnya. Jadi buat siapapun yang ingin tampil cantik, kulit sehat dan tak gampang capek, produk Jeeva ini tuh udah lengkap banget. Kalau udah ada yang lengkap, buat apa beli yang lain 😉.
#beauty
#Clozetteid
#jeevabeauty
#potd
#style
#lifestyle
#minumansuplemen

+ View more details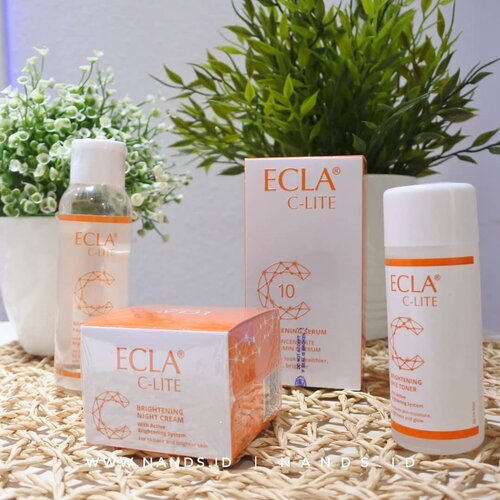 + View more details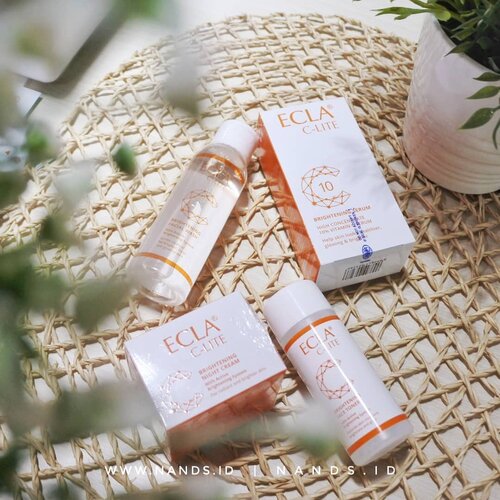 + View more details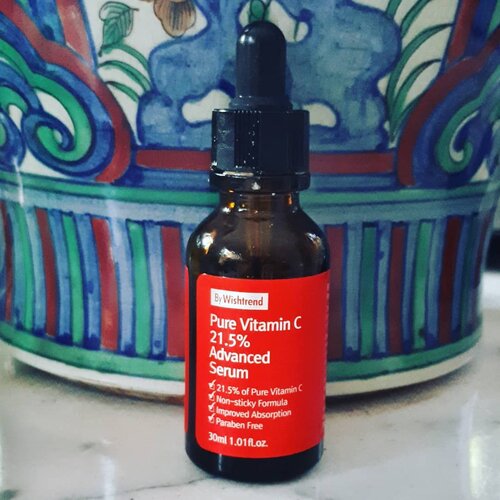 + View more details

loading ...
Back To Top