loading...
Search
22 RESULTS FOR EYECARE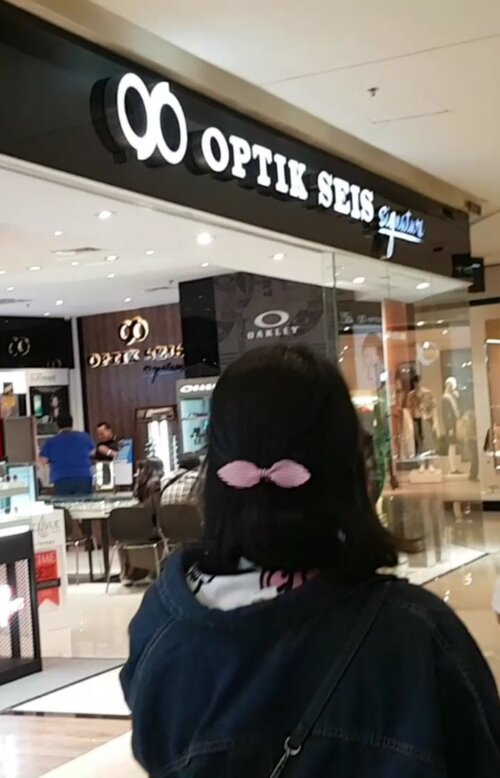 Hi guys~ Buat kamu yang masih takut pakai lensa kontak atau mau cari tau fakta tentang lensa kontak, cus langsung aja ke @OptikSeis terdekat untuk tanya-tanya langsung tentang @acuvueid dengan Eye Care Professionalnya dan experience kontak lensenya. Bakal diajarin sampe bisa pakai sendiri lho~ Dapetin juga promo potongan 200 ribu! Cusss 💙
+ View more details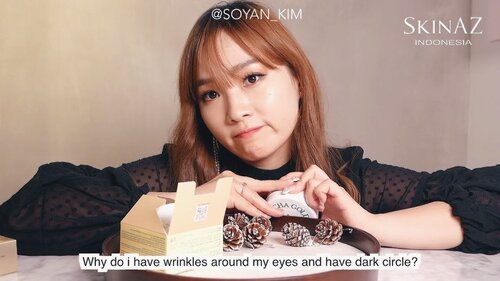 [INCHA GOLD EYE PATCH👀 @skinaz.indonesia from 🇰🇷]
TAG YOUR FRIENDS WHO HAS PANDA EYES 🐼🐼❗️
--
The bestseller items in Indonesia
and one of my favorite eye care product too!🦄
Watch the video more details informtaion included!
‼️Recommand
Who has eyes wrinkles young/old can use!
Who has dark circles and big eyebags!
Who wants caring surrounding eyes!
-----
Giveaway close today try grab the chance to get this product!
+ View more details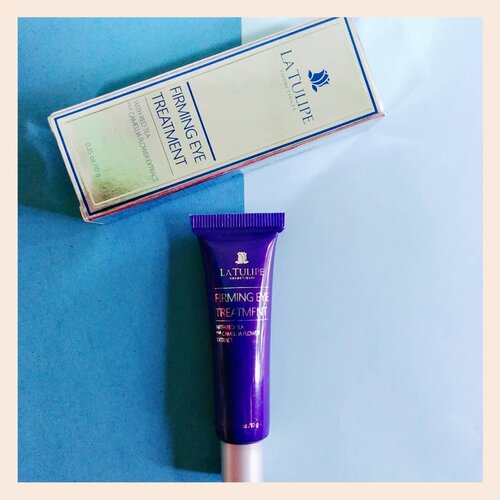 ❄ Latulipe Firming Eye Treatment ❄.Aku ini orangnya insomnia tingkat dewa guys, gara gara itu dark circle dan eyebagku makin parah dr hari kehari. Makanya aku butuh banget produk eyecare buat menyelamatkan kondisi mataku ini. Kalo gak salah inget aku mulai pake eyecare or eye treatment sejak tahun 2015 an gitu & udah beberapa jenis yang pernah mendarat dimata belokku ini 👀 mulai dari yang oily, balm, gel dan cream. Sayangnya ada beberapa dr mereka yang gak cocok dimataku dan berakhir dengan drama berurai air mata 😭.Tapi tepat tahun 2017 lalu seorang BA memperkenalkan aku produk Latulipe Firming Eye Treatment . Fokus produk ini buat bantu melembabkan, merawat kekencangan kulit & menyamarkan garis garis halus diarea mata..Hasilnya setelah "1 tahun" penggunaan, produk ini bagus buat melembutkan,melembabkan, bikin mata jadi fresh. Untuk dark circle lumayan lebih kaleman tapi dikit doank ya tapi untuk eyebagku masih stay on my eye. ..
#latulipe
#latulipefirmingeyetreatment
#eyefirming
#eyetreatment
#eyecare
#eyecream
#lfl
#lff
#l4l
#fff
#clozetteid
#아이 #아이크림 #아이크림추천 #인친 #맟팔 #선팔 #화영 #화장품 #신지어 #소동 #고닥 #일상 #얼스 #대일리

+ View more details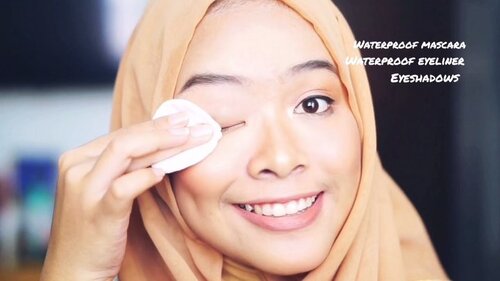 Semenjak udah nggak berani eyelash extension, aku balik lagi jadi pengguna setia eyeliner & maskara. Nasib punya bentuk mata yang 'ngantuk' sih😁😁😁 makanya aku sekarang lumayan pilih-pilih lagi sama eye care dan make up remover yang cocok sama kebutuhanku. Sampai akhirnya aku ketemu sama produk yang all in one. Garnier Micellar Oil! Micellar water ini udah jadi favoritku sebulan kebelakang ini. Cara pakainya juga gampang, • pertama-tama kita harus mengocoknya terlebih dahulu agar oil dan micellar waternya tercampur lalu aplikasikan ke kapas sebagai perantara ke wajah. Jangan gunakan tissue ya!• Next, bersihkan area wajah, mata, dan bibir tanpa perlu dibilas.Selesai deh! Untuk pemakaian setengah wajah, aku hanya membutuhkan 2 kapas untuk wajah, mata dan bibir. Padahal biasanya kalau pakai pembersih biasa + waterproof remover yang berbeda baru untuk sebelah wajah aja aku bisa habis 4-6 kapas. Jadi hemat & mempersingkat cleansing deh😆 Garnier Micellar Oil ini juga udah mudah untuk didapetin! Karena udah tersedia di gerai-gerai toko terdekat, sesuai kebutuhan kamu dengan harga Rp. 39.000 (125ml) & Rp. 95.000 (400ml). Ada juga promo diskon setiap pembelian Rp. 100.000,- produk Garnier via LAZADA dengan menginput kode "MICELLAR10" sebelum check out :) ada yang udah coba jugaaaa? @dessydiniyanti @yossisibarani10 @vitriemaulani @rimasuwarjono @revykk19____
#1LangkahBersih
@garnierindonesia

+ View more details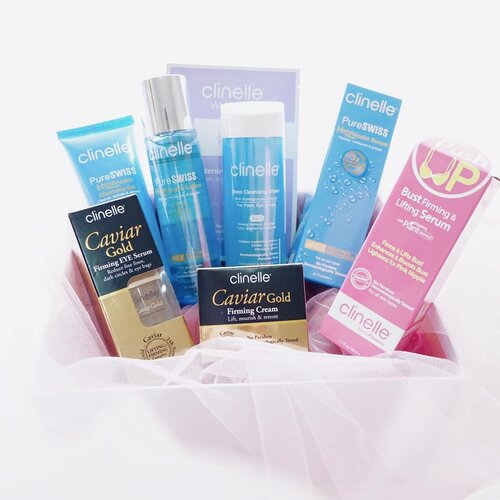 Clinelle's Hampers —
A box full of happiness 😍
.
Step 1 - Pre Cleanse (Blue)
Deep cleansing water for face, lips and eye. 5 in 1 can be a make up remover, exfoliate, purify, brighten and Moisturize.
.
Step 2 - Cleanser (Blue)
Pure Swiss Hydracalm cleansing gel.
.
Step 3 - Toner/Lotion (Blue)
Pure Swiss Hydracalm lotion.
.
Step 4 - Eye care (Caviar Gold)
Caviar Gold firming eye serum. Reduces fine lines, dark circles and eye bags.
.
Step 5 - Serum/Essence (Caviar Gold)
Caviar Gold firming cream. Lift, nourish and restore.
.
Step 6 - Mask (Violet)
WHITENup ! Whitening facial mask. Whiten, brighten and regenerate 🌻
.
.
.
#clinelle
#clinelleindonesia
#clozetteid
#skincare
#skincareroutine
#review
#blogger
#bloggerindo
#뷰티블로거
#대한민국
#서울
#제주
#유행
#라이프스타일
#구성하다

+ View more details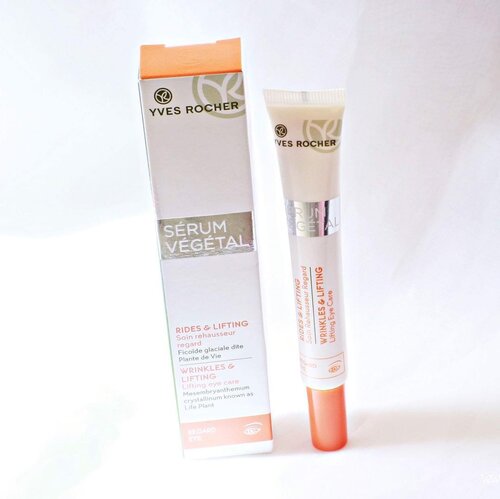 I've been using Yves Rocher Serum Vegetal Wrinkles and Lifting Eye Care for more than 2 weeks now.
_
I like this peoduct. It works on my puffy eyes, almost success reducing my fine lines and gently firming my under eyes also my lids. 😍
_
It does exactly what it claims! Unless the dark circle because I only tried this dor 2 weeks I guess. Need more time to try. 😊
_
I wrote my thoughts about this product on my blog. Also I bring you along 2 weeks trial in my newest on youtube. ✨
Link is in bio. 💕
_
Aku udah nyobain Yves Rocher Serum Vegetal Wrinkles and Lifting Eye Care ini selama 2 minggu lebih. Dan aku ngerasain banget perbedaan di area mataku. Terutama di bagian kantung mata, dan garis halus.
_
Review lebih lengkap sudah aku tulis di blog dan youtube videoku. Bisa kalian cek di link yang ada di bio ku yaa. 😍✨
#yvesrocher
#eyecare
#eyecream
#skincare
#skincareroutine
#clozetteid
#beauty
#starclozetter
#bblogger
#serumvegetal

+ View more details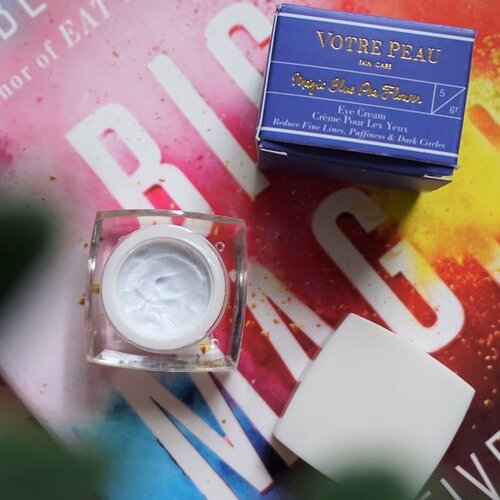 + View more details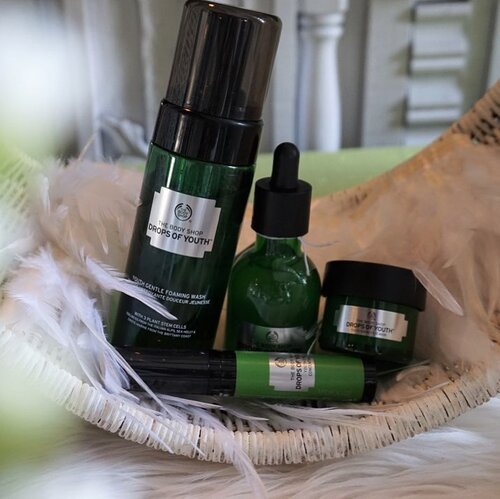 + View more details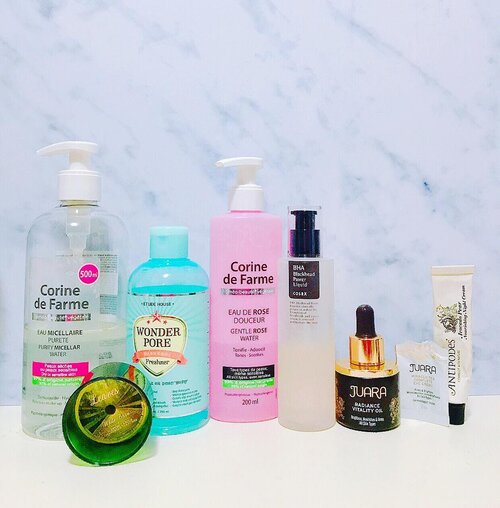 + View more details

loading ...
Back To Top