loading...
Search
556 RESULTS FOR GARDEN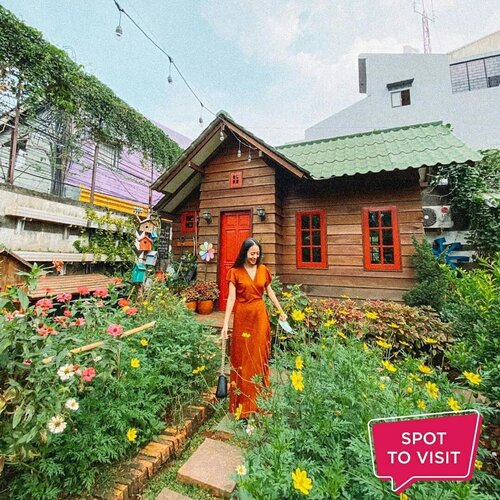 + View more details

+ View more details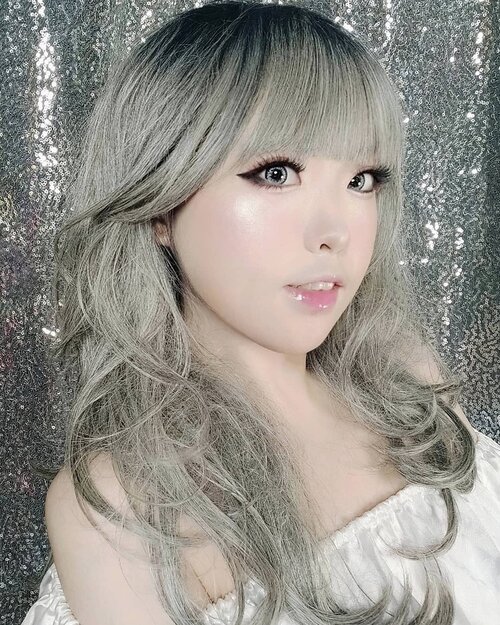 It seems like my signature makeup will fit perfectly for wedding makeup. It will keep you looking flawless - just focus on eye makeup & natural-glowing skin..*Tbh, i don't have an interest to get married in my 20's or early 30's bcs i'm too focus to improve myself & carreer. I don't think i have a time for romance. But if someday i decide to get married, i'm sure i'll do my own makeup & hairstyle, design & make my own wedding dress, write down the rundown, ask my sister to make a wedding cake (she is a professional chef & cake-art decorator 😘).My experiences tell me much about it all. I just need an event organizer to help me during the party 😌btw, garden party always be my fav one, with the closest family and friends. It's kinda private bcs i don't like too many guest. Such a waste if i invite too many people but i don't really knw them well. .I'll sing ballad love-song for my husband to be. 'You're the Inspiration' by Chicago (1984) is on the top on my list. Tbh, i have a high standart for a man i want to live with. Beside good looking, someone who will support me for everything i do, has a sense of art too, a deep thinker and open minded person. So, we can share about everything & make an artwork together. I don't want wasting time to have a small talk with wishy-washy kind of person. Career is my number one priority. I'll never trade every second of my life by living a fake love-live or be with someone that's not educated enough..I don't like a 'normal-boring' life like getting married-having baby-raise the kids-etc. I'm not gonna say it's wrong. Not at all, all people has their own choice, right? But i don't want to have that kind of life. Don't judge me bcs of my own choice. As an artist, i have my own life-goals, i prefer to live my life to th fullest & inspire the world with my artwork &ceativity.If someday i find someone who fill my expectations, has similarities and same way of thinking, i'll have no hesitation to living a marriage life and write down our planning to inspire others. But if not, it's not a big deal too. I never afraid to be alone. I enjoy it because i'm focus on what i can do to inspire others and living my thousand dreams
+ View more details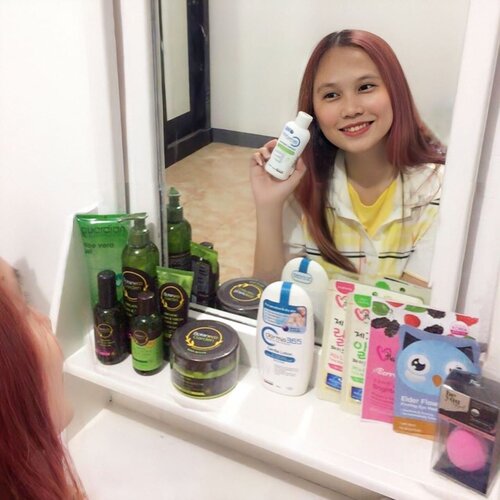 Girls, aku abis belanja banyak banget di Guardian nih, dan ini dia produk- produk yang kubeli dari @guardian_id :1. Derma 365 (Gentle Cleanser 100ml)2. Derma 365 (Gentle Lotion 200ml)3. Happy Mask (Face mask)4. Guardian Mask5. Botaneco Garden Shampoo6. Botaneco Garden Hair Serum7. Botaneco Garden Body Wash8. Botaneco Garden Body Butter9. Botaneco Garden Hand Cream10. Beyoutiful Makeup ToolNah, byk bgt kan, dan diantara semua produk diatas yang paling aku suka yaitu Derma365!Aku beli 2 macam, Derma365 Gentle Cleanser, dan Derma365 Gentle Lotion. Keduanya sangat aman di kulitku, jadi lembab, dan bersih.Derma365 dapat melembabkan dan melembutkan kulit karena mengkombinasikan Collodial Oatmeal Organic dan Trimethylglycine.Utk review lebih lengkap baca blog aku ya, linknya on bio IG 😊
#KeGuardianYuk
#GuardianXClozetteID
#ClozetteIDReview
#ClozetteID
@clozetteid
+ View more details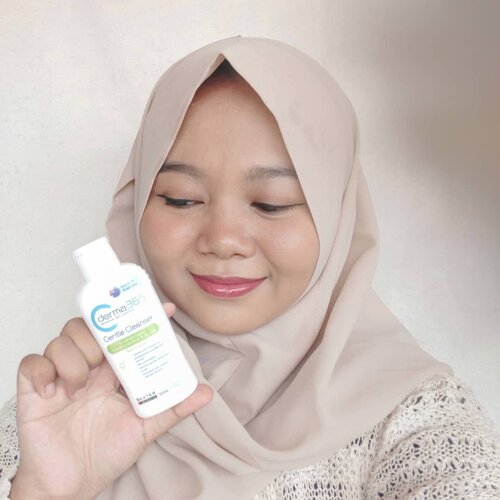 + View more details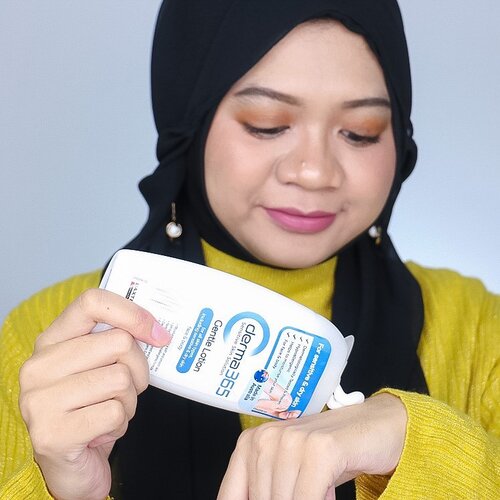 Setelah ngempet belanja beberapa bulan, akhirnya belanja juga di @guardian_id . Tujuannya mau beli lotion untuk kulit sensitifku. Tertariklah aku sama private brand dari Guardian. Kalian yg sering main ke Guardian pasti tahu kalau mereka punya banyak produk exclusive brand yg semuanya udah teruji klinis dan harga-harganya lebih terjangkau apalagi kalau ada promo. Awalnya mau nyobain Derma 365 aja yg produknya diformulasikan untuk kulit sensitif, eh malah kepincut produk private brand Guardian yg lain juga. Aku beli beberapa produk dari Botaneco Garden, Happy Mask, Beyoutiful dan brand Guardian itu sendiri. Borong banyak buat beberapa bulan kedepan.Aku udah nyobain semua dan bikin post haul+reviewnya juga di blog. Ternyata kualitas produknya bagus semua loh nggak nyangka 😭. Langsung visit aja ke blog postku di gadzotica.comDari semua produk, paling favorit ya Derma 365 Gentle Lotion dan Gentle Cleanser karena formulanya hypoallergenic, non comedogenic, dan bebas dari 7 bahan yg paling dihindari kulit sensitif (bebas sabun, pewarna, pengharum, paraben, lanolin, tidak mengandung bahan hewani, mineral oil). Andalan banget buat yg kulitnya sensitif kaya aku. @clozetteid
#KeGuardianYuk
#GuardianXClozetteID
#ClozetteIDReview
#ClozetteID
+ View more details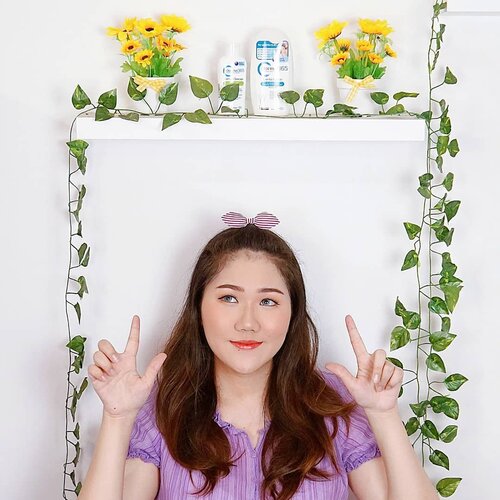 Yuhuu hai guys~ 💜Beberapa hari yang lalu aku abis belanja beberapa daily necessities di @guardian_id. Btw, kalian udah tau belum sih kalau Guardian tuh punya brand brand eksklusif sendiri? Ada Derma365, Botaneco Garden, Happy Mask, BeYoutiful, dan Guardian.Kalau ditanya produk favorit aku yang mana, jujur ada beberapa yang masuk list hehe. Tapi yang terfavorit Derma365 karena untuk produk sensitive skin harganya termasuk terjangkau dan formulanya dikulit for body aku bener-bener nyaman dan gentle. Udah aku bahas di blog lho. Cus ke
[email protected]
#KeGuardianYuk
#GuardianXClozetteID
#ClozetteIDReview
#ClozetteID
+ View more details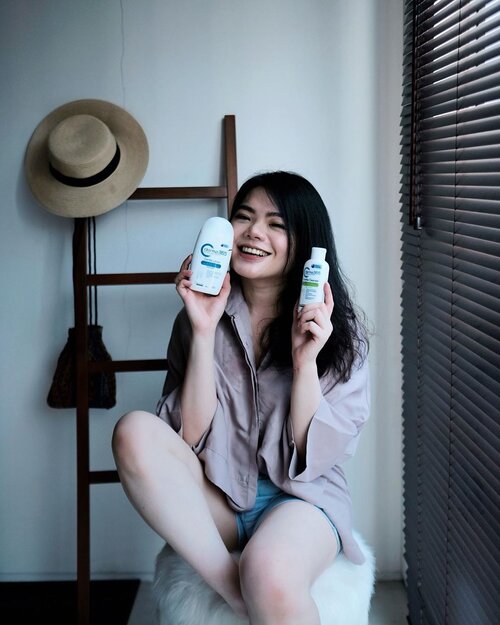 🎉Head-to-toe Beauty Haul 🙆🏻‍♀️Setelah belanja groceries, kalap banget donk beli Eksklusif Brand-nya @guardian_id ! Kualitas produknya okeh banget dengan harga terjangkau! 💯 Dari Guardian aloe vera gel, Happy Mask, Botaneco Garden, Beyoutiful Blender dan yang paling favorit DERMA 365 ✨✨✨ Gentle Cleanser dan Lotionnya bikin kulit yang uda kena AC seharian, ga kering lagih. SUPER LOVE 🥰🥰🥰Tunggu review di blog akuh yaaa 😙
#KeGuardianYuk
#GuardianXClozetteID
#ClozetteIDReview
#ClozetteID
@clozetteid
+ View more details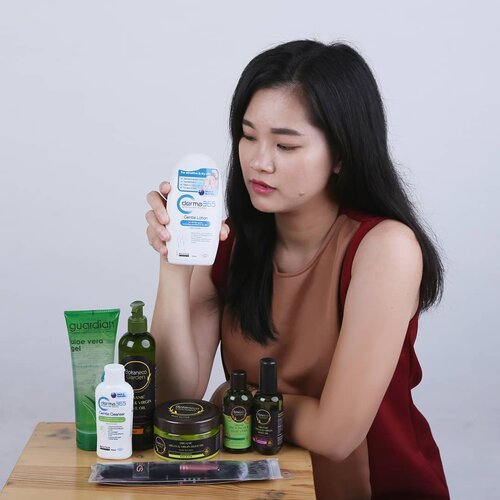 Kalau ke mall, aku selalu mampir ke Guardian. Kenapa? Karena aku senang diskon 😂 dan memang produk di @guardian_id itu bervariasi banget. .Dan tahukah kalian kalau produk ekslusif yang dijual di Guardian itu sudah teruji klinis, harganya terjangkau dan banyak jadi favorite banyak orang. Contohnya Derma365 ini. Produk ini sangat cocok untuk yang punya kulit sensitif sepertiku karena tidak mengandung fragrance dan bahan berbahaya lainnya untuk kulit sensitif..Selain itu juga ada produk dari Botaneco Garden, Guardian, Happy Mask, Beyoutiful dan masih banyak lagi produk lainnya yang gak kalah bagusnya 🥰.
#GuardianXClozetteID
#KeGuardianYuk
#ClozetteID
#ClozetteIDReview

+ View more details

loading ...
Back To Top