loading...
Search
535 RESULTS FOR REMINDER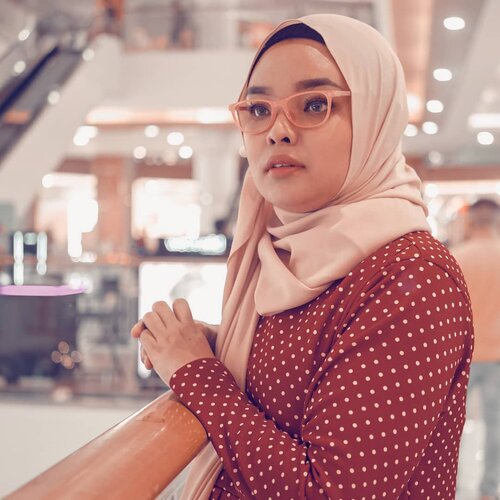 KAPAN TERAKHIR NGEMALL?
HAYOO, ada yang kangen ngemall gak?
Kabarnya sebentar lagi mall akan dibuka ya, is it good news or bad news? Aku kangen banget ke mall, tapi kalo disuruh ke jalan2 ke mall, masih rada2 ragu.
Jadi inget terakhir kali aku ke mall, buat cari baju untuk keperluan foto shoot wisuda Narend. Jauh sebelum puasa. Kira2 akhir Februari atau awal Maret 2020 deh. Trus nanya sama penjualnya, buka bazaarnya sampai kapan? Katanya, seminggu setelah lebaran masih buka kok. Eh qadarullah kondisi mengharuskan lockdown dan semua mall ditutup. Maksud hati pengen beli hijab baru buat lebaran. Tapi ternyata sikon berkata lain. Siapa yg memprediksi ya jadi seperti ini. Cuma mikir, itu yang mau jualan bazaar saat puasa and lebaran sudah indent di mallnya, terpaksa gak jualan ya.
Tapi baiknya kita tetap tidak boleh berburuk sangka ya. "Jauhilah kalian dari kebanyakan persangkaan, sesungguhnya sebagian prasangka adalah dosa" (QS. Al-Hujuraat: 12). "Jauhilah prasangka, karena prasangka itu adalah perkataan yang paling dusta" (HR. Bukhari-Muslim)
Semua kejadian ini pasti sudah ditetapkan Allah SWT. Hendaknya kita selalu berpikiran positif 😊 sekaligus self reminder for my self.
Jadi, kalian ingat kapan terakhir kali ke mall? 😁
#ClozetteID
#ootdhijabindo
#hijab
#hijabindonesia
#CatatanOline
#BloggerPerempuan
#shopping
+ View more details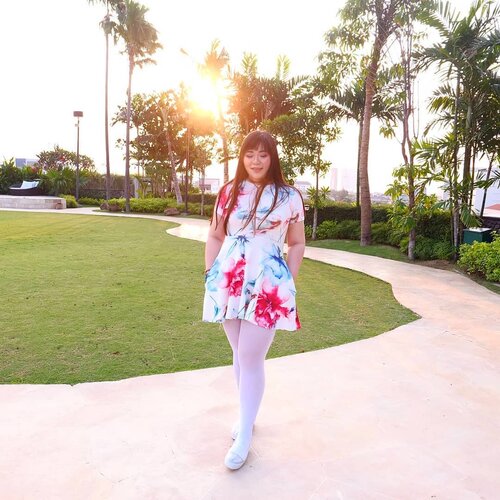 Taking a break from close up, indoor, quarantine posts with posting a set of throwback OOTD (throw way back when i still sport a full front bangs 🤣, it's been a long while) i never posted while sharing my musings about some deeper issues.Sharing this picture reminds me how uncomfortable i was that day, i carry my weight around my arms and thighs (and face) the most, while i can tell you i have a flat tummy, i sometimes joke about how my arms are not for public consumption because i i find them hideous. Do i hate my body? I truly don't. After many many years of struggling, i have finally accepted my body, but that doesn't mean i have no inscecurities about them. Ofc i do. I would still wear this dress but in the future, for my own comfort, i will pair it with something that covers my arms. Not because i am ashamed of them though, but because i want and deserve to feel good and comfortable.This is something that most people fail to understand, body acceptance and body positivity is not a movement to glorify obesity (and anorexia), it is a movement to celebrate and accept being able to love yourself regardless of your shape and weight.It's also a bit sad how people (especially Indonesian 🤣, i guess it is the same for some Asian countries) are also so ready to remind us how flawed we are (i will be sharing some stories that i wasn't ready to share before but i think i am now) and how it's supposed to be okay to make fun/comment on other people's bodies - and when the person's offended, then he/she is petty/unreasonable/cannot take joke. That is effed up.If any of you managed to read my whole caption, feel free to share with me your own insecurities and if you find me raising such issues to be interesting?
#ootd
#ootdid
#mybodymyrules
#sbybeautyblogger
#bblogger
#bbloggerid
#influencer
#influencerindonesia
#surabayainfluencer
#beautyinfluencer
#beautybloggerid
#beautybloggerindonesia
#bloggerceria
#beautynesiamember
#influencersurabaya
#indonesianblogger
#indonesianbeautyblogger
#surabayablogger
#surabayabeautyblogger
#bloggerperempuan
#clozetteid
#girl
#asian
#notasize0
#personalstyle
#surabaya
#effyourbeautystandards
#celebrateyourself
+ View more details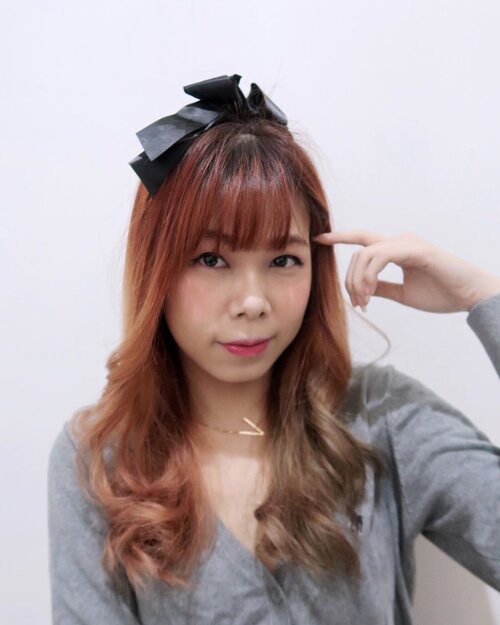 + View more details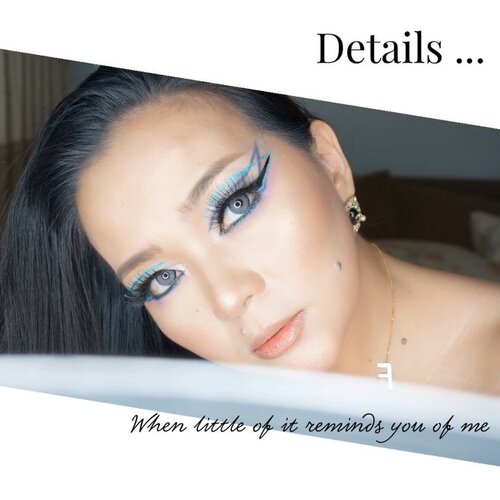 + View more details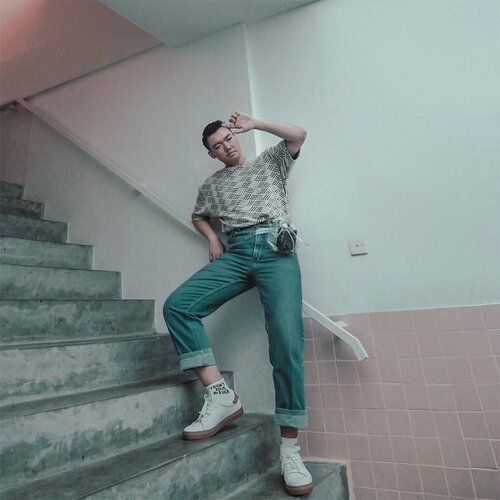 + View more details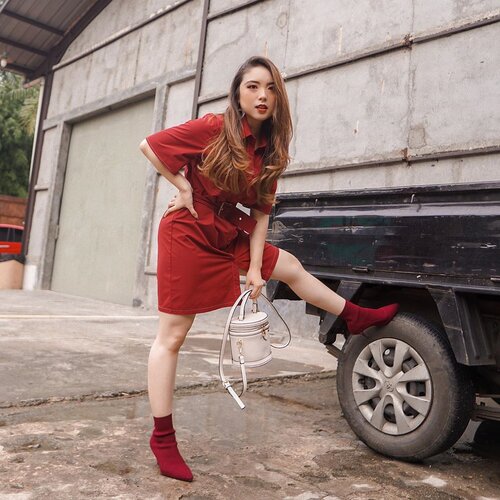 + View more details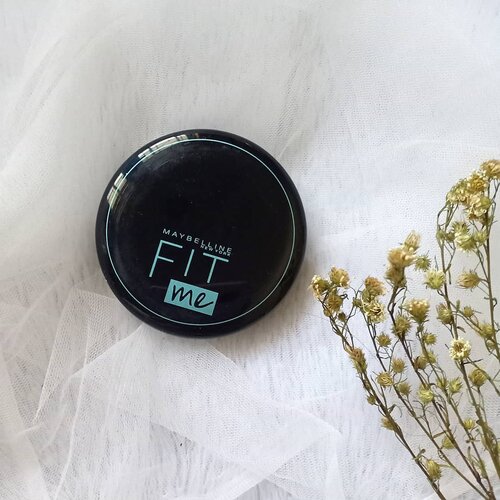 My first love when it comes to makeup is probably Maybelline, when i first started wearing makeup, almost all of my products are from them.I haven't been keeping up with them lately but i am super glad that i finally do, because i am reminded by why i love the brand so much - behold, i just found my new favorite powder! It's Maybelline Fit Me! 12H Oil Control Power 😍. It was love at the first brush (coz i use brush to apply my powder okay haha), the powder gives my skin a wonderful smooth and healthy appearance with enough coverage (i'd say it has medium coverage) without any cakeyness at all.I have oily skin and while some powders would look like trash on me after a few hours, Fit Me! Is one those super rare powders (so far i only tried 3 powders that has this kind of effect!) That makes your complexion looks better after hours of usage!I wore it out for a photoshoot and it survived the meltingly hot weather and my profuse sweating intact, instead it gives me a healthy glow minus the greasiness it usually follows.To say that i am in love with this powder is an understatement, i cannot recommend it enough! Oh, my friend who has dry skin (y'all know i've super oily skin!) also loves this powder so it seems to be working wonderfully for all skin types!Btw, I have also decided to create a new hashtag for you so you can search for all my reviews easier, all reviews (sponsored or not) will be using
#reviewwithMindy
(let's hope i also won't forget HAHAHA).
#12jambebasminyak
#maybellineindonesia
#maybellinefitme
#powderreview
#maybellinefitmeoilcontrolpowder
#getthelookid
#clozetteid
#sbybeautyblogger
#bloggerindonesia
#bloggerceria
#beautynesiamember
#influencer
#beautyinfluencer
#beautysocietyid
#itsbeautycommunity
#surabayablogger
#SurabayaBeautyBlogger
#bbloggerid
#beautybloggerid
#bloggerperempuan
#beautysocietyid
#indonesianfemalebloggers
#indobeautysquad
#review
#influencersurabaya
#endorsement
#openendorsement
#surabayainfluencer
+ View more details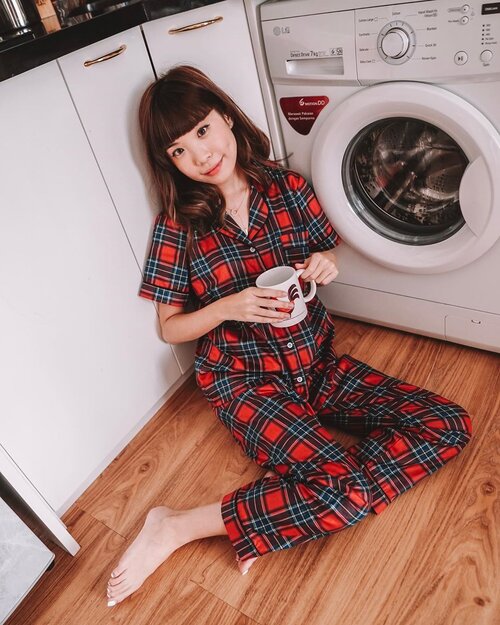 + View more details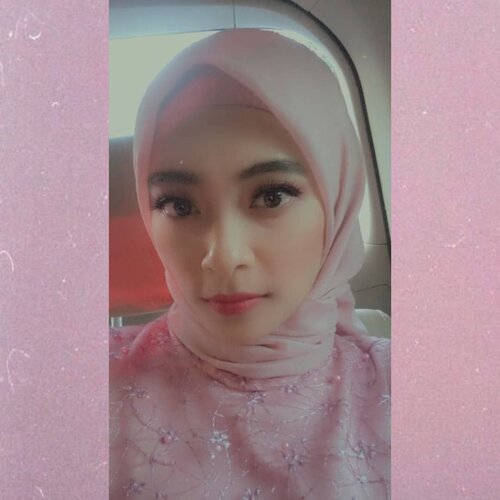 One thing that I crave every time I'm in a wedding party is lasagna. To be frank, tonight's lasagna is the bomb! That seasoned minced beef filling reminds me of the ones that I had in the outback. This photo is captured prior to nausea caused by lasagna overdose 😅
#clozetteid
+ View more details

loading ...
Back To Top