loading...
Search
22 RESULTS FOR SHARK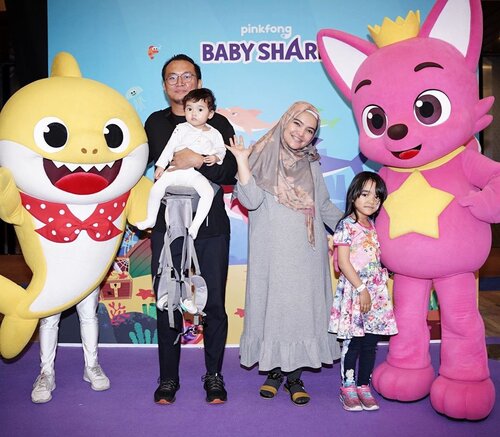 + View more details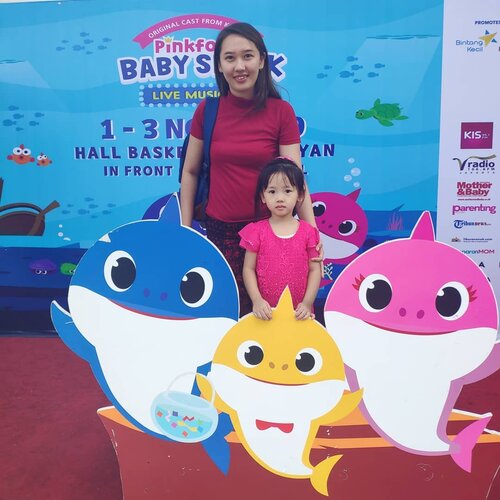 Keseruan minggu lalu, jadi saya dan Hannah berkesempatan nonton Baby Shark Live di Hall Basket GBK Jakarta.Gimana serunya? Yang pasti seneng, dan excited banget, serta di lokasi ada penitipan stroller juga which is helpful buat yang bawa baby.Dibuka dengan lagu Baby Shark yang fenomenal, show ini menceritakan Daddy Shark mencari Baby Shark yang hilang, lalu meminta bantuan Pink Fong dan Hogi.Selengkapnya juga sudah tayang di blog
www.innovamei.comThank
you @tiketcom @emak2blogger @babysharklivetour @pinkfong.official.......
#tiketcom
#semuaadatiketnya
#babyshark
#Clozetteid
#blogger
#tiketdotcom
+ View more details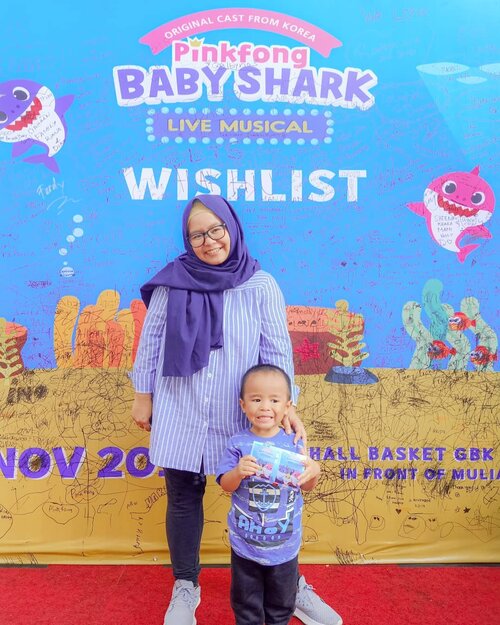 + View more details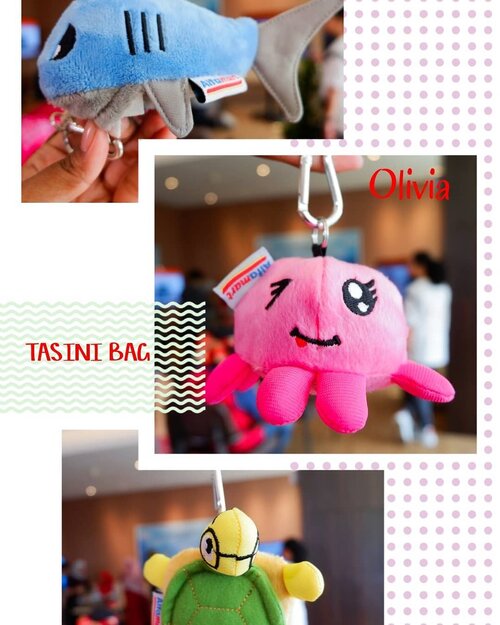 🛍 TASINI BAG 🛍⠀
⠀
Tasini Bag menurutku bukan cuma tentang kantong belanjaan, tapi juga tentang Alam. Betapa saat ini, polusi plastik sudah tidak bisa dimaklumi lagi.⠀
⠀
FYI, Indonesia menduduki peringkat kedua polusi plastik terbanyak di dunia. Asli sedih banget ya dengernya 😭⠀
⠀
Coba deh, pikirin lagi seberapa besar sih usaha kita untuk diet kantong plastik? Kalau belum maksimal, coba kenalan dulu sama Tasini bag @alfamart ini. Desainnya yang unik, karena berada di dalam gantungan kunci imut bakal bikin kamu ga lupa bawa kantong belanjaan sendiri. ⠀
⠀
🦈 Ada Shark si Hiu ⠀
🦑Ada Olivia si Gurita ⠀
🐢 dan ada Theo si Penyu ⠀
⠀
Tasini Bag ini juga terbuat dari dua botol plastik bekas yang diolah menjadi tas lho. Detailnya nanti kuceritain di blog yaa 😉⠀
⠀
⠀
#TasiniBagAlfamart
⠀
#TasiniBag
#Alfamart
#DiaryNovitania
#Novitaniadotcom
⠀
#Clozetteid
+ View more details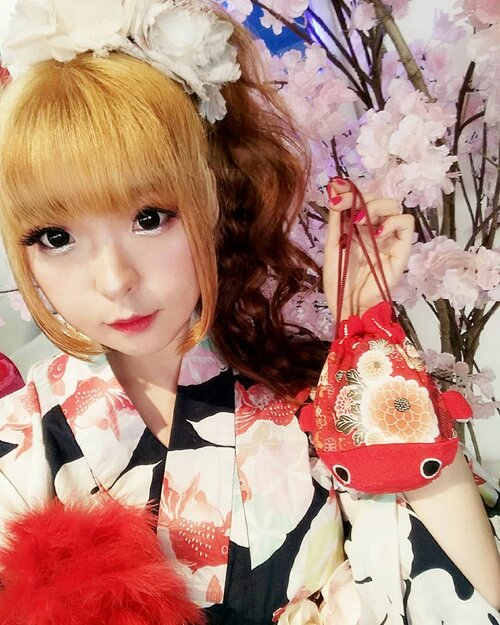 Today is the last day! See you there, darls!..MC & Special Appearances : Nadya Sakamaki (MC) Aiyuki Aikawa(Beauty Artist & Singer)Lidya Maulida D.(JKT48)Naomi Obata (Sake Expert) Shojo Complex Shark O' Dile..こんにちは! 2019年4月21日 (酒フェスト)(Sake & Japanese Food Exhibition) - Little Tokyo 2M - I will be there on the last day!SCHEDULE : 14.00 - MCing16.00-16.30 - Ballad Session (on stage) 18.00 - Sake-Yo のお店 (opening song)SETLIST :酒よ - 吉 幾三 (Sake-Yo - Ikuzo Yoshi) 涙そうそう - 夏川 りみ (Nada Sou Sou - Natsukawa Rimi) ひまわりの約束 - 秦基博 (Himawari no Yakusoku - Motohiro Hata) 花水木 (ハナミズキ) - 一青窈 (Hana Mizuki - Hitoto Yo) ファーストラブ - 宇多田 ヒカル (First Love - Utada Hikaru) 千本桜 (Piano Ballad ver.) (Zenbon Sakura) みんなさん 時間があったらぜひきて下さい 😘....... #スラバヤ日本祭り #日本祭り
#NihonMatsuri2019
#fashion
#Beauty
  #モデル  #メイク  #ヘアアレンジ  #オシャレ 
#makeup
#kawaii
  #ファッション  #コーディ  #ガール 
#clozetteID
  #かわいい 
#yukata
  #浴衣 
#japan
  #日本
+ View more details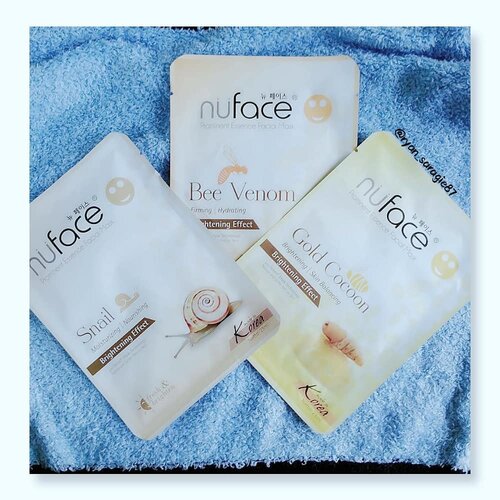 So...setelah disibukkan beberapa hari ini sebagai anggota Pengawas Pemilu, apalagi pas di Hari H kemaren aku sukses gak tidur kurang lebih selama 25 jam, Alhasil bikin wajahku jadi lelah, gak fresh dan kusam banget 😖😖 ..Untuk mengembalikan kesegaran wajahku seperti sedia kala biasanya aku atasi dengan menggunakan masker tapi berhubung badanku belum fit total, aku lebih memilih menggunakan mask sheet karna lebih praktis dan juga simple. Salah satunya dengan menggunakan Face Mask Sheer dari brand @nufaceid.Sebenarnya aku kepo banget sama 3 varian masker terbaru dari brand @nufaceid seperti Bird Nest, Shark Oil dan Revitalizing with Aloe Vera tapi sayangnya ketiga produk ini belum kunjung meluncur kekotaku 😭 makanya aku repurchase seri Prominent Essence Facial Mask yang terdiri dari varian Snail, Bee Venom dan Gold Cocoon.Yang aku suka dari ketiga mask sheet ini, lembarannya transparan dan juga ringan tapi gak mudah robek, selain itu kandungan Essencenya banyak, mudah meresap, gak lengket dan aromanya wangi plus nyegerin. Oh iya...untuk mask sheet ini ada bagian
#eyepatch
juga loh. Dan setelah pake masker ini dizamin bikin wajah keliatan lebih adem, segar, sehat, kenyal dan juga cerah 👍👍.Nah...buat kalian yang suka kepo sama mask sheet dari brand Korea, kalian wajib pake banget nyobain masker dari Nu Face 😀.
#Nufaceid
#NufaceFlatlayCompetition.
#facemask
#masksheet
#skincare
#clozetteid
#스킨케어 #페이스마스크 #마스크팩 #마스크팩추천 #마스크시트 #대일리 #일상그램 #얼스타그램 #뷰티블로거 #뷰티스타그램 #팩스타그램
#ll
맛팔 #화장품 #고 #뷰티

+ View more details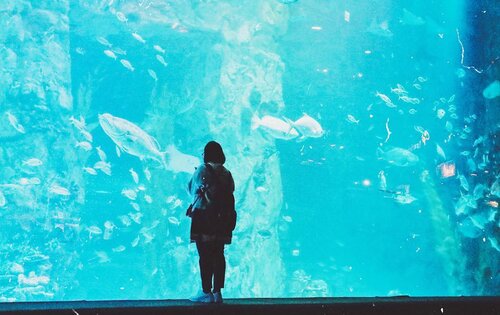 Lotte World Aquarium has over 55,000 marine life from 650 species of sea creatures, from river to coast and coast to ocean, from freshwater fish in the Han River to Arctic, they all live in harmony. There are 13 diverse theme zones that allow you to experience the Five Oceans of the world. You'll see family favorites like Dory and Nemo, but better yet you'll also get to see rare Beluga whales and 2 meter long nurse sharks! Yes, the Belugas were such a joy to observe...
#clozetteid
#SRSexplores
#Seoul
#LotteWorld
#Aquarium
#SouthKorea
#blogger

+ View more details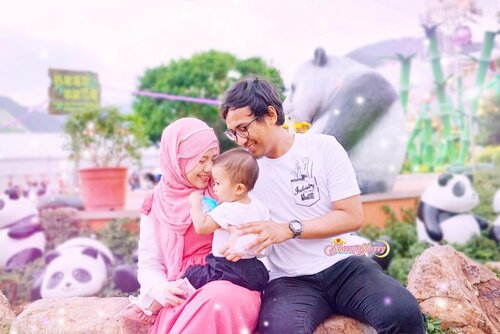 Maa Shaaallaah, A Red Panda among Black-and-White Pandas ❤️🖤 This was from our latest Ocean Park trip. We decided if we ever wanted to go back there again, it should be on winter!!! It's suuuper hot in there and we had to walk far from one place to another in the open space, under the strong sun heat. It's kinda hard to open our eyes while walking, and we were so worried one or two of us would get a heat stroke (either me or zayden or both), yes, it's even in autumn where actually the whether was starting to get colder O_o💦☀️💦☀️,also this time the Pandas kept hiding inside their home instead of showing up and eating cutely in the play yard! I wonder if they felt hot too (good thing they were outside and I could see them closely in our previous visit tho) 🙌🏻✨.Aaaaand, I don't know, I kinda got a creepy vibe from there 🤧 I didn't remember feeling like that before but on this visit I kinda felt so. I can explain it but well... nah 👋🏻. Good thing we didn't come during halloween season 💦. People there didn't make creepy-cool-style costumes like jack skellington something like that. They literally wore disturbing costumes that felt so discomforting to see even for someone who's not a scaredy cat (zeno and I are not), like a lady with damaged face and intestines coming out of her bloody stomach... something like that 😐.HOWEVER... We still plan to visit for the animals tho. There are Pandas, Red Pandas, Penguins, Seals, Walruses, Sharks, Dolphins, etc etc etc~~ (some people go there for the various rides they have. But I don't like rides, so... yeah~).
#oceanpark
#MoonFamily
🌙

+ View more details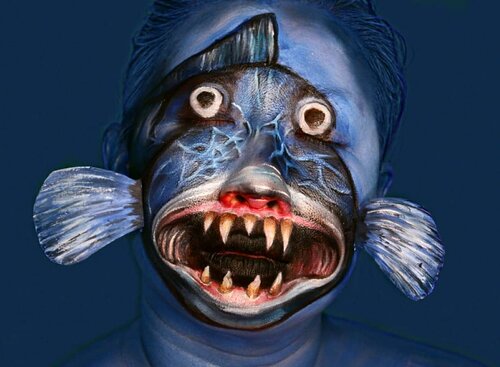 + View more details

loading ...
Back To Top