loading...
Search
17 RESULTS FOR ONION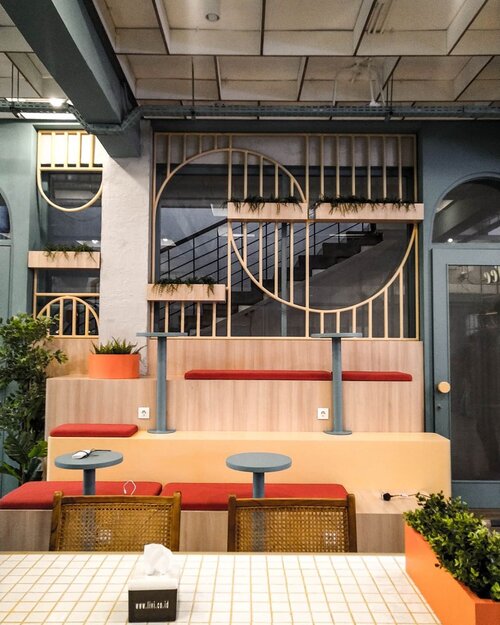 ✨TEMPAT NONGS BARU DAERAH DIPATIUKUR✨Sore ini dateng ke tempat nongs baru di daerah dipatiukur Bandung namanya @addcoffee.bdg, tempatnya lucu dan makanannya enak-enak! Sayang sekali gak Aku foto karena lapvar🤭 💚Mushroom Soup 25k: tipe sup yang kental, gurih dan disajikan dengan 2 garlic bread. Porsinya gede!💚Fish n Chips 55k: 2 potong ikan gedeee dengan salad, french fries dan onion ring. Rasa ikannya fresh dan enak.💚Chicken Wings Honey BBQ Sauce 35k: 6 potong, rasanya manis dan dagingnya gak garing.💚Kopi Susu 21k: sayang banget nih menurutku kopsusnya meh~ susunya pake kental manis jadi rasanya encer gitu.Ada 3 area nih, outdoor depan, indoor sama outdoor belakang. Colokannya banyak jadi buat yang pengen pake laptop atau kerja gitu ciamiks.Btw ini tempatnya bekas distric sebelah sbux DU yak.
#kulinerbandung
#bandungfoodies
#Clozetteid
+ View more details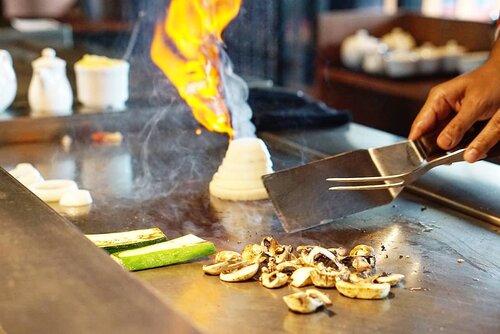 + View more details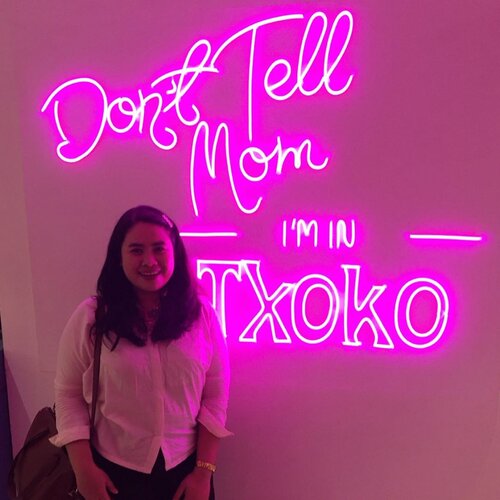 Kalau ada yg bilang, traveling itu bisa dilakukan melalui kuliner, that's so true! Last month, I paid a visit to @txokojakarta, a brand new restaurant in Senopati. They offer Basque dishes, signature culinary from a Basque Country, located at the border between France and Spain. Never heard the name before._When me & @danchh arrived at Txoko (read: Coko), the waitress served us with a complimentary basket of fresh breads and four homemade butters. They even offered us multiple times to refill the basket. _We ordered Gilda, The King of Pintxos (pickled green chilli, olive, and anchovy in skewer style) and Garlic Prawns Pret-a-Porter (torched-thinly sliced prawns) as starters, Beetroot Mellow Rice (natural colored risotto, rich flavored gorgonzola cheese, generous amount of escargot) and Grilled Tuna Belly with marmitako sauce & onion panna cotta as main courses, and Idiazabal Cake with honey ice cream (cheese cake with Idiazabal cheese)._To make our dinner more satisfied, the waitress served us a complimentary box of petit fours for dessert. This was really surprising to be spoiled like Txoko did. Txoko really brings out the best of Basque dishes, if you're looking for culinary adventure and willing to try something new, fresh, and unusual taste for Indonesian's tastebud, go visit Txoko Jakarta ✨...
#mrshidayahreview
#txokojakarta
#foodgram
#jakartafoodie
#basquedishes
#jakartaculinary
#clozetteid
#basquecountry

+ View more details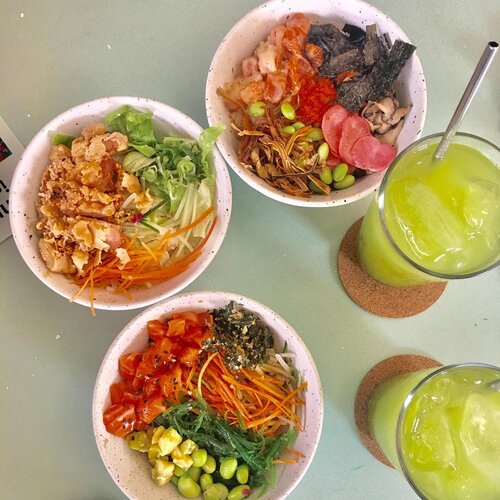 Jadi, gimana kalo aku review makanan juga?Hmm... gausa laah. Kebanyakan wacana 😅Tapi kali ini, mumpung ada stok foto makanan sehat nan instagramable dari @honueats .. bole lah w coba review makanan gitu ya? 😬..ini adalah makan siang Jumat minggu lalu bersama @aandiny_diny dan @mutiacr . Awalnya dari kantor kita jalan kaki ke Sabang, tapi tempat makan yang kita mau lagi full dan kita tak sabar jika harus menunggu alias "waiting list". (Cacing-cacing-naga diperut mulai berontak)...Selanjutnya, kita jalan kaki lagi sambil mikirin opsi lainnya "kalau tempat A full, mau kemanakah kitaaa?"..Dan jadinya makan disini 🤪Its a good choice anyway!Karena makanannya beda dari makan siang kita yang biasanya (ayam, ayam, dan ayam)...Pesenanku (yg paling bawah) adalah "superbowl" - salmon with miso lemon avocado, crispy kale edamame, wakame carrots, cucumber (plus nasi)🤪Yak! Agak mentah gitu tapi masih "diterima" sama lidah w yang medhok ini. Dan superrs enak! Pesenan mba andiny @aandiny_diny adalah "chicken bowl" - not so poke bowl (ga mentah mentah amat) yang isinya pan seared chicken, lettuce carrots, cucumber, spring onion.Pesenan mba cintya @mutiacr "torched" - Flame seared salmon & salmon belly, gobo roots shiitake, red radish, nori edamame, tobiko. Agak mentah juga, tapi yang jelas kayaknya saosnya tu beda dari punya ku, jadi beda lah rasanya tapi tetep enak juga...Harga? Arround 45 - 50 K (seingetku).Psst(bisa digojekin)..Panjang juga caption w.
#ClozetteID

+ View more details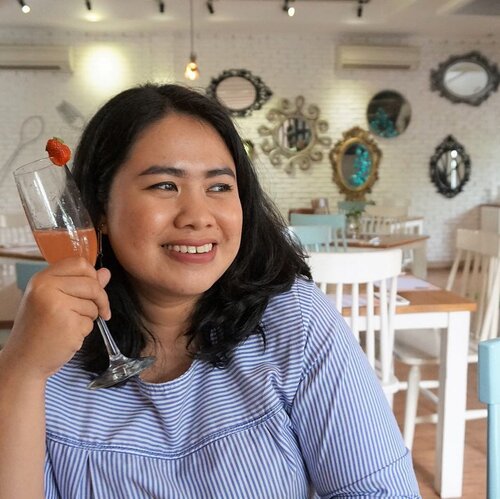 Me sipping the Berry Christmas mocktails happily as part of the @gastromaquia Christmas Set Menu._Still have no idea to spend the Christmas night with the loved one? Gastromaquia's Christmas Set Menu is back with more scrumptious choice of delicacies. Only IDR275+++ per pax, you can get a set of appetizer, main course, dessert, and Christmas mocktails._I got Chicken Medallion in Beer & Onion Sauce as appetizer, Creamy Truffle Risotto as main course, and Chocolate Mousse with Olive Oil & Seasalt. They're all impressive!_Read more
bit.ly/gastromaquia18
or link on my bio 🥂...
#clozetteid
#GASTROMAQUIAXClozetteIdReview
#gastromaquia
#gastromaquiajkt
#fromMadridtoJakarta
#gastronavidad

+ View more details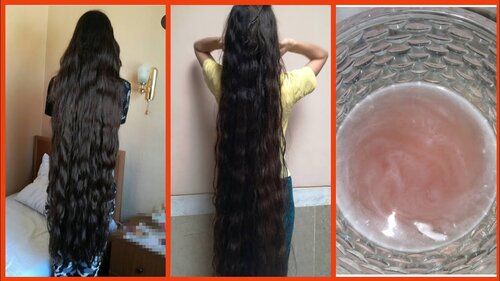 Onion and Ginger for Extreme Hair Growth || DIY Mask for Fast Hair Regrowth and Hair Loss Treatment - YouTube
+ View more details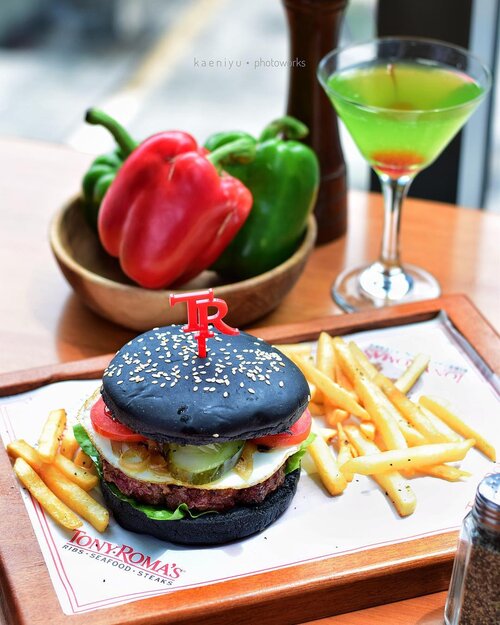 Black Wagyu by @tonyromasjakarta . Another charcoal burger bun with juicy wagyu beef patty topped with fried egg, sauted onion and mushrooms, served with french fries. The price? Only 135k 😍
.
@nikonindonesia
#NikonTonyRomas2018
+ View more details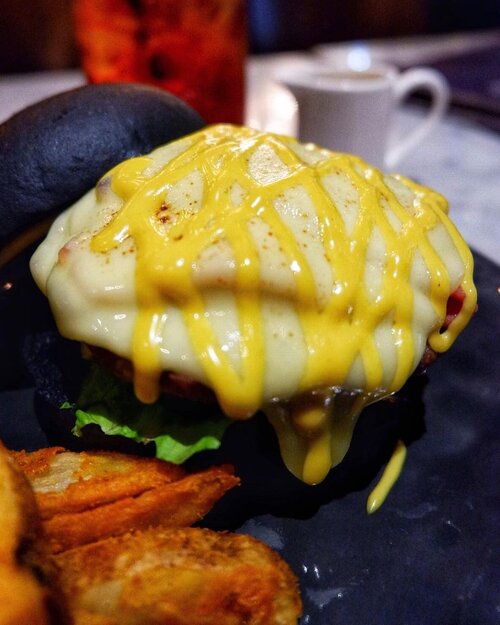 + View more details

loading ...
Back To Top