loading...
Search
21 RESULTS FOR ONION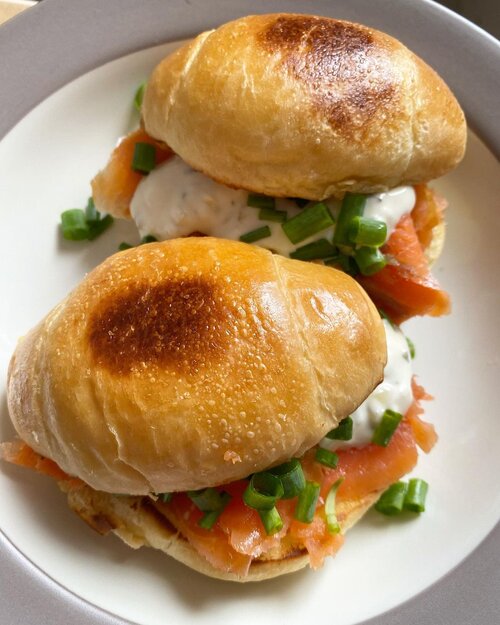 + View more details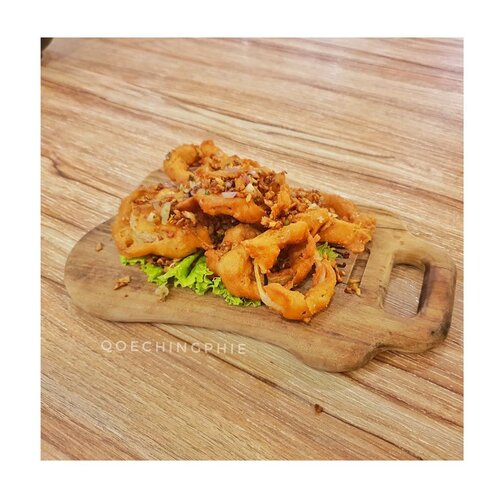 + View more details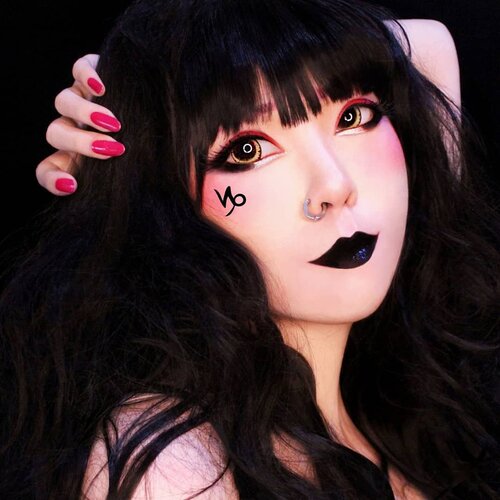 ♑ Black is the main colour for Capricorn, that's why i've created this makeup look. A 'dark-side' and mysterious aura that will never reach out..I never know whay grey is. Either do it with heart or nothing at all. Either love very hard or passionately apathethic. I can be a lone wolves with only a very few close friends whom i put all my trust in. Not many people will know the depths of my thought. They said i have an 'invisible wall' around me, they said i'm mysterious and hard to catch, just like an onion - made from many layers..But don't get me wrong, once i get close with someone, i'll give my best to protect them, i'll be the best partner, friend, lover, Loyal to death if you treat me right. But can be the most apathetic & sarcastic person if you treat me wrong. Sweet as a cotton candy🍬 but poisonous like a vipers 🐍You choose!...
#zodiac
#capricorn
#capri
#capricornus
#zodiacmakeup
#zodiacmakeupcollab
#makeup
#kawaii
#JapaneseBeauty
#model
#barbie
#barbiedoll
#beauty
#style
#girls
#fashion
#japan
#ヘアアレンジ #オシャレ #メイク #ファッション #ガール #かわいい
#IndonesianBlogger
#モデル
#BeautyBlogger
#可愛い #かわいい
#ClozetteID
+ View more details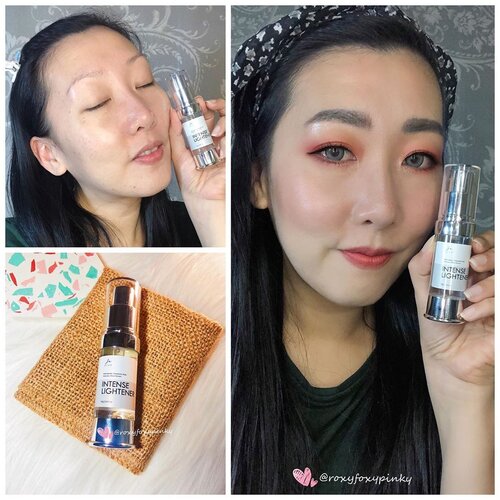 [Try and Review] Ja Glow – Intense Lightener Serum
.
Jadi sekitar 7 hari aku lagi pakai produknya @jaglowskin, Skincare lokal yg di formulasikan di New York dan multifungsi bisa digunakan sbg am/pm skincare & base make up.
.
Kemasan produknya menarik sekali krn tdk ada dus box melainkan cute-reusable-plastic pouch yg travel friendly.
Produknya sendiri desingnya simple tapi futuristic modern. Terbuat dari plastik bening dgn pump silver. Aku jujur suka packaging krn airless pump so higienis. Netto 15 gr.
.
Mengandung Ingredients :
* Niacinamide (u/ hydrating, soothing & moisturizing)
* Tranexamic Acid (u/ brightening)
* Aloe Vera (soothing & hydrate)
* Onion Extract (anti inflammatory, improve scar texture and redness)
.
Klaim Manfaat :
1. Brigtening serum (U/ mencerahkan)
2. Anti Aging Neck Serum
3. Eye serum (u/ dark cirlce under eye)
4. Hydrating water based moisturizer restore & repair skin barrier
5. Mengurangi dark spot & melasma, bekas jerawat
6. Sebagai Anti Acne , Anti Bacterial Formulation
7. Acne Prone & Sensitive Skin
8. For All Skin Type
.
Yang perlu di notice :
* No Alcohol, No Fragrance , No Colorants , No Mercury , Free Hydroquinone , Free Steroid
* Sudah BPOM
.
Cara Pakai :
- Gunakan pagi & malam
- Dpt digunakan sebagai base makeup
- Pump secukupnya di telapak tangan & tap2 ke wajah & leher
.
Teksturnya gel bening agak thick. Tapi pake produk ini, kita cuma bisa meratakan dan di tap2 sampe meresap.
Agak tricky jika di mix dgn skincareku yg lain, tapi lebih di konsistensi teksturnya aja sih jadi berasa ada feel lengket keset nya itu. Dan aku notice meresap agak lama.
Cukup hemat di pake 1 pump bisa sewajah
.
Jujur aku tidak berharap banyak tapi amazingly cocok dikulit kombinasi aku. Ada sedikit bau (sperti produk acid pd umumnya) tp tdk mengganggu.
Tdk ada reaksi negatif/alergi apapun selama pemakaian.
Cocok dipakai sbg base krn membuat complexion itu tetap stay put.
.
Klaim yang aku setuju :
* Melembabkan & menghidrasi kulit * Membantu menyembuhkan jerawat
.
Harga 150.000 bisa beli online
.
@jaglowskin
@beautyjunkie.indo
#glowingskin
#glowingskincare
#IntenseLightenerSerum
#BJIxJaGlowSkin
#skincare
#skincarelokal

+ View more details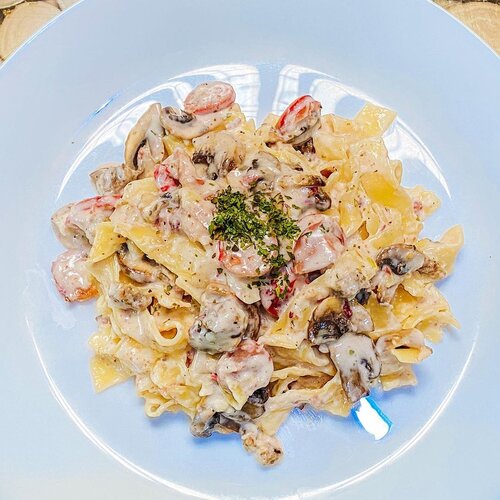 The best pictures i could take 😆.Im craving for pasta, so i make simple Creamy Fettuccine....Prepare:1. fettucinne2. chopped onions & garlic3. beef frankfurter, corned beef, & sliced champignon mushrooms.4. cooking cream (or plain UHT milk) & grated cheddar cheese.5. parsley, oregano, salt, & black pepper..How to make:1. boil fettuccine, add 2 tsp oil n pinch of salt until al dente then drain.2. saute onions & garlic until fragrant then add beef frankfurter, corned beef, sliced ​​mushrooms.3. add cooking cream & cheddar cheese, then stir add salt & black pepper.4. Add fettucine, mix well5. Serve it, sprinkle with oregano & parsley ☺️.Happy monday dear my IG friends 😘😘😘...
#cooking
#cookingathome
#cookingwithlove
#cookingmama
#homemadefood
#pasta
#blogger
#momblogger
#lifestyleblogger
#clozetteid

+ View more details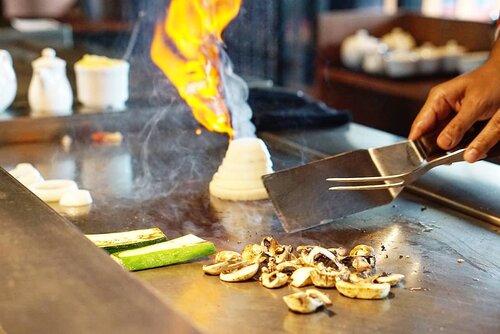 + View more details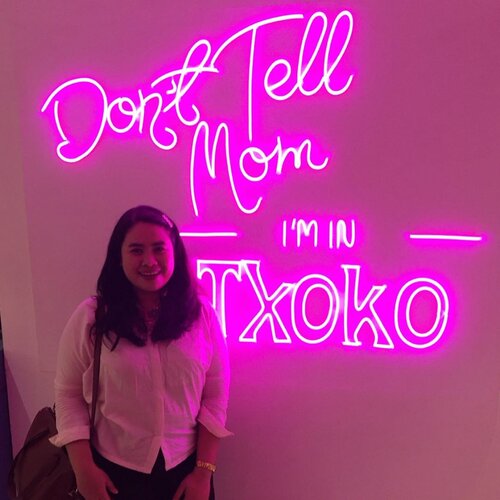 Kalau ada yg bilang, traveling itu bisa dilakukan melalui kuliner, that's so true! Last month, I paid a visit to @txokojakarta, a brand new restaurant in Senopati. They offer Basque dishes, signature culinary from a Basque Country, located at the border between France and Spain. Never heard the name before._When me & @danchh arrived at Txoko (read: Coko), the waitress served us with a complimentary basket of fresh breads and four homemade butters. They even offered us multiple times to refill the basket. _We ordered Gilda, The King of Pintxos (pickled green chilli, olive, and anchovy in skewer style) and Garlic Prawns Pret-a-Porter (torched-thinly sliced prawns) as starters, Beetroot Mellow Rice (natural colored risotto, rich flavored gorgonzola cheese, generous amount of escargot) and Grilled Tuna Belly with marmitako sauce & onion panna cotta as main courses, and Idiazabal Cake with honey ice cream (cheese cake with Idiazabal cheese)._To make our dinner more satisfied, the waitress served us a complimentary box of petit fours for dessert. This was really surprising to be spoiled like Txoko did. Txoko really brings out the best of Basque dishes, if you're looking for culinary adventure and willing to try something new, fresh, and unusual taste for Indonesian's tastebud, go visit Txoko Jakarta ✨...
#mrshidayahreview
#txokojakarta
#foodgram
#jakartafoodie
#basquedishes
#jakartaculinary
#clozetteid
#basquecountry

+ View more details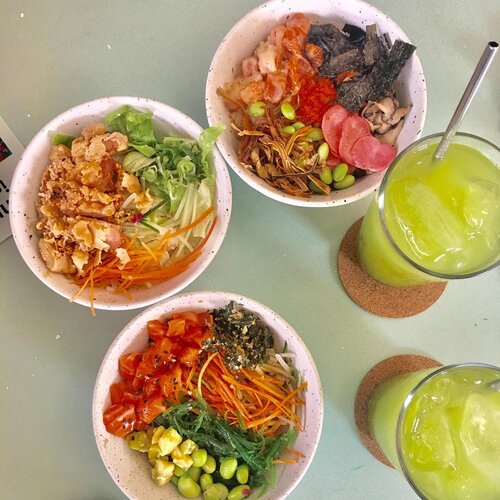 Jadi, gimana kalo aku review makanan juga?Hmm... gausa laah. Kebanyakan wacana 😅Tapi kali ini, mumpung ada stok foto makanan sehat nan instagramable dari @honueats .. bole lah w coba review makanan gitu ya? 😬..ini adalah makan siang Jumat minggu lalu bersama @aandiny_diny dan @mutiacr . Awalnya dari kantor kita jalan kaki ke Sabang, tapi tempat makan yang kita mau lagi full dan kita tak sabar jika harus menunggu alias "waiting list". (Cacing-cacing-naga diperut mulai berontak)...Selanjutnya, kita jalan kaki lagi sambil mikirin opsi lainnya "kalau tempat A full, mau kemanakah kitaaa?"..Dan jadinya makan disini 🤪Its a good choice anyway!Karena makanannya beda dari makan siang kita yang biasanya (ayam, ayam, dan ayam)...Pesenanku (yg paling bawah) adalah "superbowl" - salmon with miso lemon avocado, crispy kale edamame, wakame carrots, cucumber (plus nasi)🤪Yak! Agak mentah gitu tapi masih "diterima" sama lidah w yang medhok ini. Dan superrs enak! Pesenan mba andiny @aandiny_diny adalah "chicken bowl" - not so poke bowl (ga mentah mentah amat) yang isinya pan seared chicken, lettuce carrots, cucumber, spring onion.Pesenan mba cintya @mutiacr "torched" - Flame seared salmon & salmon belly, gobo roots shiitake, red radish, nori edamame, tobiko. Agak mentah juga, tapi yang jelas kayaknya saosnya tu beda dari punya ku, jadi beda lah rasanya tapi tetep enak juga...Harga? Arround 45 - 50 K (seingetku).Psst(bisa digojekin)..Panjang juga caption w.
#ClozetteID

+ View more details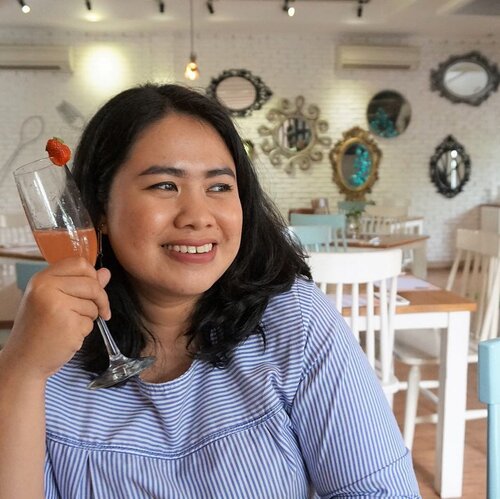 Me sipping the Berry Christmas mocktails happily as part of the @gastromaquia Christmas Set Menu._Still have no idea to spend the Christmas night with the loved one? Gastromaquia's Christmas Set Menu is back with more scrumptious choice of delicacies. Only IDR275+++ per pax, you can get a set of appetizer, main course, dessert, and Christmas mocktails._I got Chicken Medallion in Beer & Onion Sauce as appetizer, Creamy Truffle Risotto as main course, and Chocolate Mousse with Olive Oil & Seasalt. They're all impressive!_Read more
bit.ly/gastromaquia18
or link on my bio 🥂...
#clozetteid
#GASTROMAQUIAXClozetteIdReview
#gastromaquia
#gastromaquiajkt
#fromMadridtoJakarta
#gastronavidad

+ View more details

loading ...
Back To Top