loading...
Search
28 RESULTS FOR SURRENDER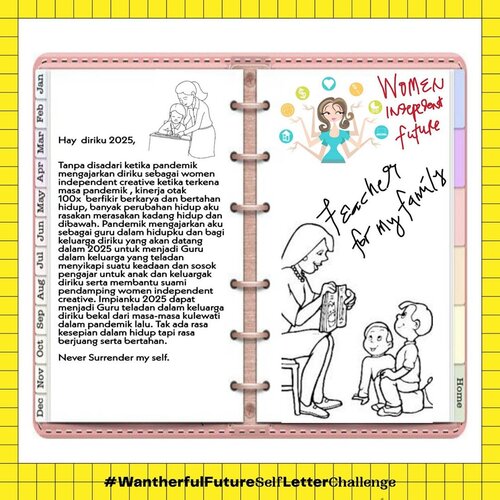 Hay  diriku 2025, Tanpa disadari ketika pandemik mengajarkan diriku sebagai women independent creative ketika terkena masa pandemik , kinerja otak 100x  berfikir berkarya dan bertahan hidup, banyak perubahan hidup aku rasakan merasakan kadang hidup dan dibawah. Pandemik mengajarkan aku sebagai guru dalam hidupku dan bagi keluarga diriku yang akan datang dalam 2025 untuk menjadi Guru dalam keluarga yang teladan menyikapi suatu keadaan dan sosok pengajar untuk anak dan keluargak diriku serta membantu suami pendamping women independent creative. Impianku 2025 dapat menjadi Guru teladan dalam keluarga diriku bekal dari masa-masa kulewati dalam pandemik lalu. Tak ada rasa kesepian dalam hidup tapi rasa berjuang serta bertahan.   Never Surrender my self.  ..
#Clozetteid
#love
#fff
#lfl
#l4l
#ootd
#photography
#selfie
#셀스타그램 #강남 #일상 #소통 #일상스타그램 #소통스타그램 #좋아요 #좋반 #선팔 #얼스타그램 #셀카 #셀피 #좋아요반사
#likeforlikes
#likeforlike
#likeforfollow
#맞팔 #선팔하면맞팔
#pursuitofpotraits
+ View more details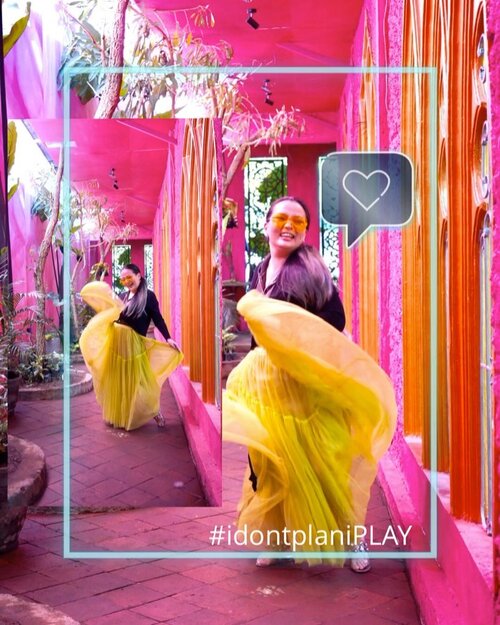 + View more details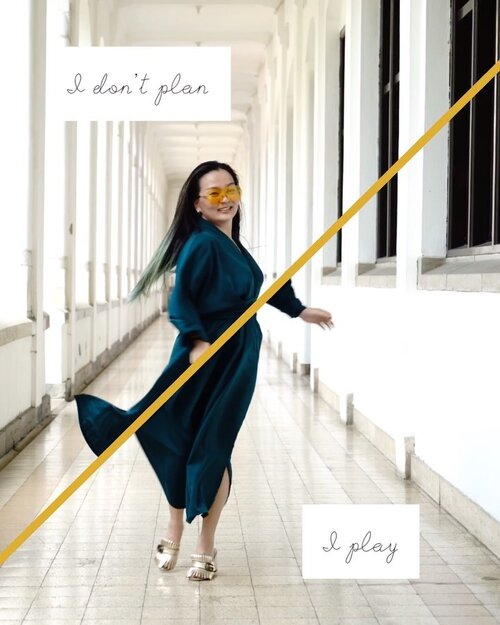 + View more details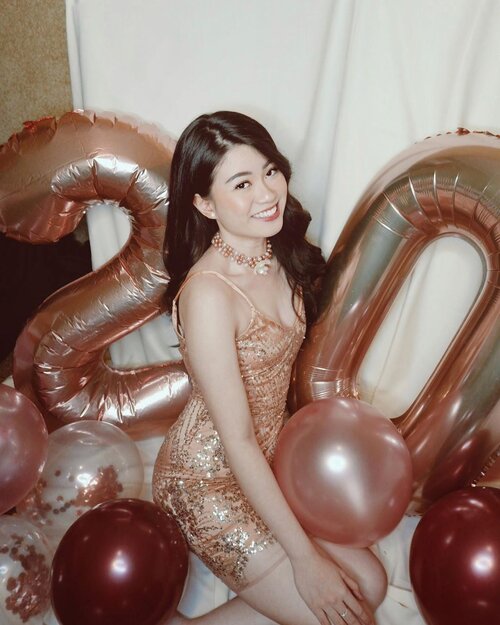 Posting with my '20' balloon before 28 June ends 😋 hehehe
Here's some of my 19 years (eh apa 20 sih? Wkwk) journey in this world and I wanna share some miracle to you guys 💫
First of all,
I am truly blessed and saved by His grace from the beginning. Wanna know why?
Here's my story;
Many of you didn't know that I was born premature 7 months and my weight is only 1.3kg. When my mom's fighting to give birth for me, the doctor asked my dad to choose between mom or the baby. My parents pray so hard until miracle happened. Jesus saved me and my mom too. (Swipe left to see my baby pic hehehe😌😋) From that moment I know about me, I believe He planned something very BIG for me. I am here not for nothing. I am here to spread His love and His miracle through what I've been through, and use my talent not for granted but to bless people and see God through me.
Walaupun aku tau Tuhan punya big plans for me, tapi ga jarang juga loh aku ngedown. I am not always cheery as you guys see me online or even offline. Tapi tiap kali ngedown, aku slalu berdoa dan menyerahkan segala sesuatu kepada-Nya.
From what I've told you, aku percaya pasti semua orang punya masalah masing". Jadi aku kadang gabisa ngeluh" bgt juga sih... lebih ke take the good side only and do what I can do.
Dan aku yakin, Tuhan gak akan kasih kita pencobaan yang melebihi capacity kita. Kita pasti bisa solve the problems with God. Just don't forget to surrender to Him. Karena every obstacles is there, to make use stronger than we are before. I truly believe in that. So the point is, God will never leave you alone like He's always with me this 20 years. I am truly blessed and it's really a miracle that I'm still alive until 20 years old and this big. How great is our God 💖
———
Anyway, thankyou so much for all the wonderful wishes di DM & other personal messages! Maaf yang belum kebalas semuaa but suree I'm trying to reply all 🥰
Love yall xoxo 💋
#blessed
#20
#20birthday
#love
#blessedbeyondmeasure
#savedbyHisgrace
#clozetteid

+ View more details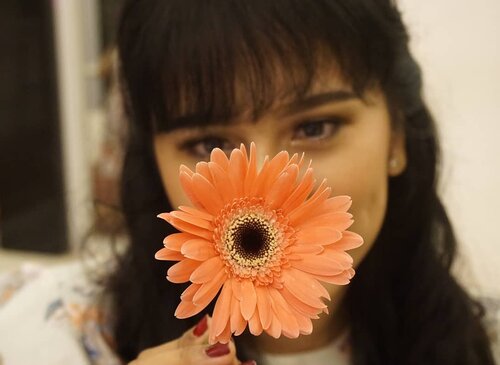 + View more details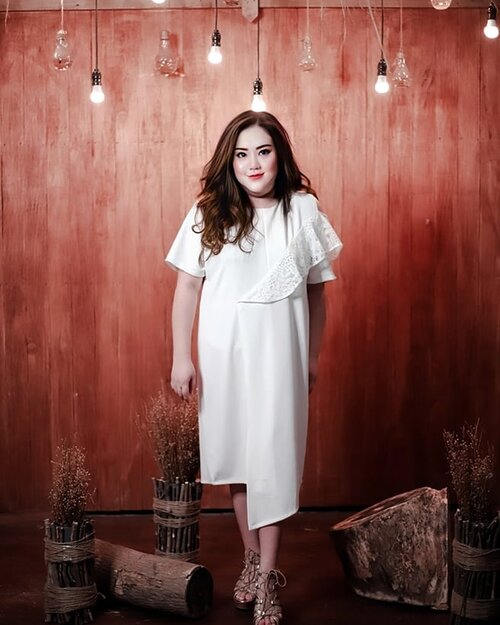 + View more details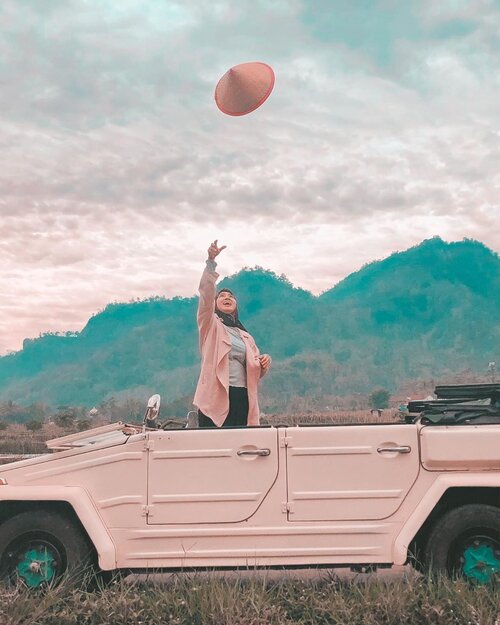 + View more details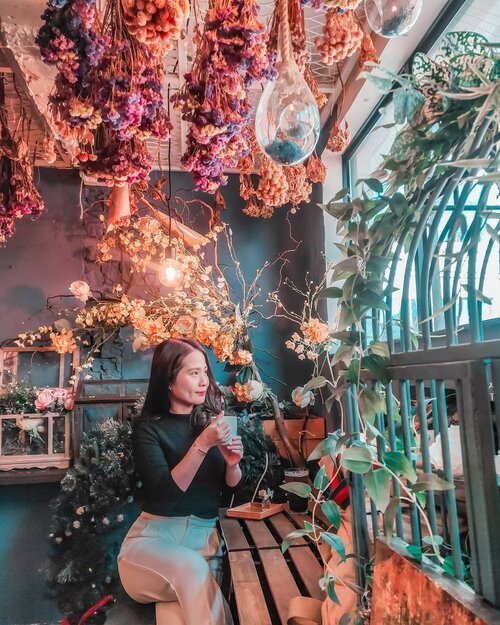 Always say YES to the present moment. Surrender to what is. Say 'yes' to life and see how life starts suddenly working for you rather than against you.
.
.
I'm using preset from @themagicpreset, very useful and easy to use, only 1 click and let's the magic begin!
#themagicpreset
#magicpresetchristmascontest
#clozetteid
+ View more details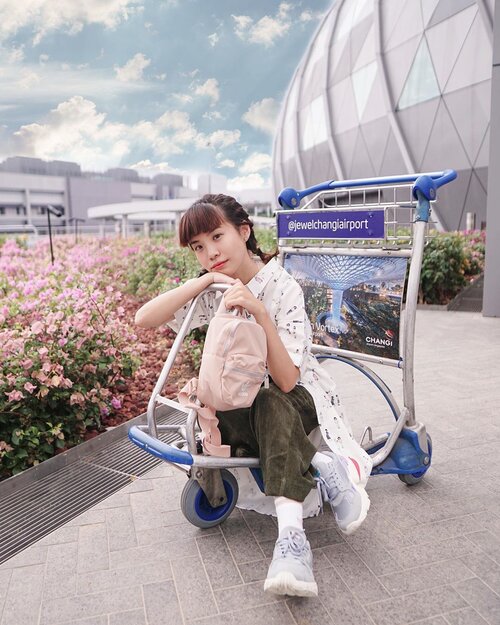 Here's a picture upon arrival, stiff body, still shaky but all I can do was absentmindedly smiling. Wondering why? Make sure to read my lengthy story below 😜 // 📸 @priscaangelina -
So let me take you on a little throwback to my trip to SG on my flight to SG from Jkt. Everything seems perfect and fine but the captain did mention we'll experience turbulence along the way even though weather was fine in both JKT and SG. Having that in mind I was prepared for the shaky flight but little did I know it was shaky throughout the journey 😅. It was actually one of my terrifying flight I've ever experienced. My flight literally bounced ( suddenly dropped and raised again), I wonder if I was riding on some kind of theme parks ride or so. Adrenaline rushes as the crowd starts to feel uneasy and screamed. My mind went blank in a second and all I can think was surrender. Played a worship song to ease and calm myself because up thousands feet off the ground that's the only thing I can possibly do. That's one of those moments I felt completely helpless and there's nothing I can do except for surrendering and trying hard to find peace within me. I knew God wouldn't let me be alone, trying to hang on the tiny string of hope we finally landed. Even though the experience was pretty bizarre but it won't stop me from exploring and traveling 🧳 Have you ever experienced anything scary throughout your traveling experience? Would love to hear your story too~
#style
#ootd
#whatiwore
#steviewears
#singapore
#travel
#clozetteid
#sonyforher

+ View more details

loading ...
Back To Top