loading...
Search
70 RESULTS FOR EVIL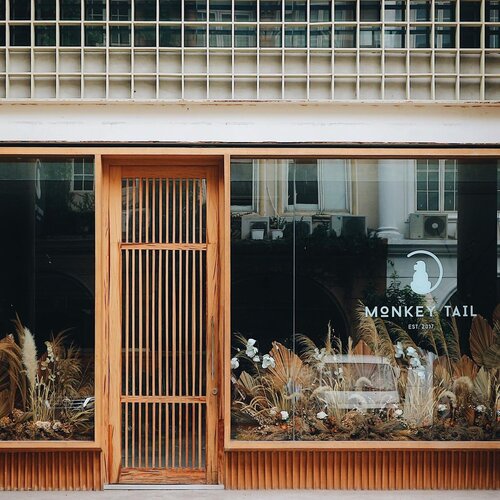 Hear no evil, see no evil, speak no evil 🙉🙈🙊....
#clozetteid

+ View more details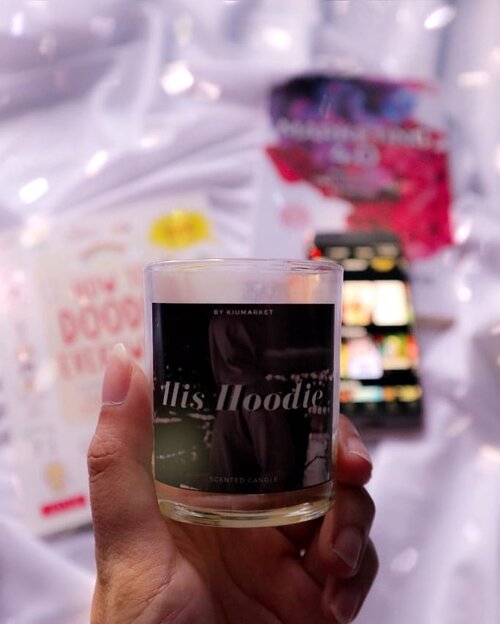 Best random things I found in 2020:🕯Scented candle @kiumarket varian ini, smells like sweet yet intense relationship. Sayang udah sold out.📚 Buku menggambar, sama kaya punya @liamelqha karena memang ajaib membuatku bisa menggambar.📚 Buku Marketing 4.0 karya Pak Hermawan Kertajaya yang nggak pernah selesai kubaca. Dah kayak modul wajib buat kerja.🎬 The Queen's Gambit, Emily in Paris, It's Okay Not To Be Okay, The World of The Married, Itaewon Class, Kingdom 2, Flower of Evil, dan series lain yang sungguh menghibur di kala nggak bisa ke bioskop atau cafe hopping.Dalam rangka
#BSHolidaySeason
#BSBackToDecember
#ClozetteID
#bestof2020
+ View more details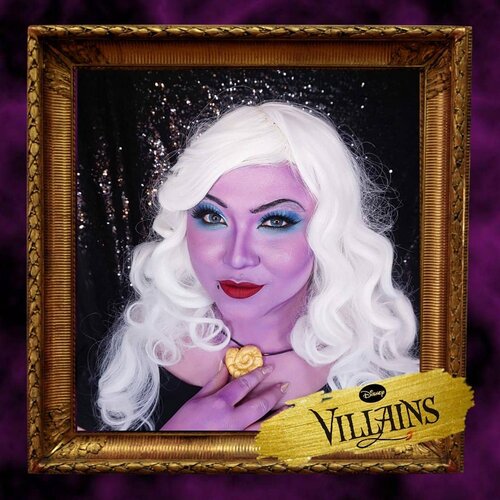 + View more details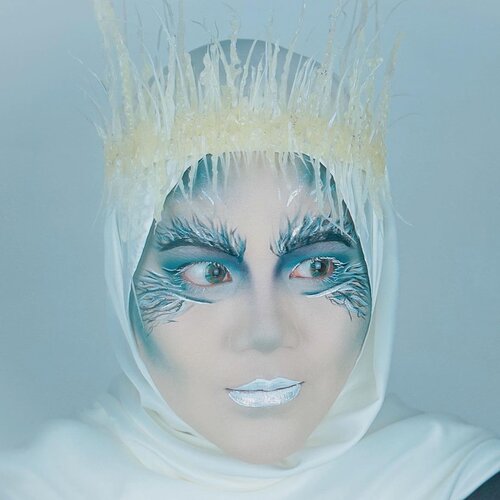 Disney Villain Edition..Kali ini aku jadi salah satu Villain dari Narnia ❄️ JADIS si White Witch 🌊 Karena aku berhijab jadi ga mirip klo aku terlalu ngikutin makeup looknya White Witch yang amat sangat NATCUREL 🙃 .. Jadi disini aku mewakili amarah dan kekuatan si White Witch di makeup aku. Senjata yang paling ditakuti adalah tongkat sihirnya, yang sihirnya mampu mengubah orang menjadi batu. Sisa-sisa musuh yang membatu menghiasi aula kastilnya. 🧝🏻‍♀️DISNEY VILLAIN1. @mgirl83 - Anastasia Tremaine2. @aiyuki_aikawa - Scar 3. @hincelois_jj - Sherekhan4. @auzola - ursula5. @banieun08 - Cruella6. @gadzotica - Jafar7. @leonita_wenny - Maleficent8. Lena - gothel9. @ochix_zakiyah -evil queen10. @chelsheaflo - Queen of hearts11. @cynthiansunartio - Drizella Tremaine (cinderella's step sister) 12. @anitaa_bee - Tamatoa13. Vannisa - White Witch14. @just_luthfii - Yzma15. @z3ndylicious - Lady Tremaine (ibu tiri)
#clozetteid
#disneyvillain
#disneyvillaincollab
#jadisnarnia

+ View more details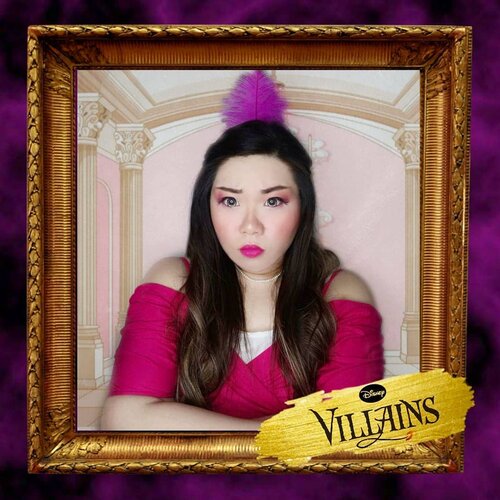 + View more details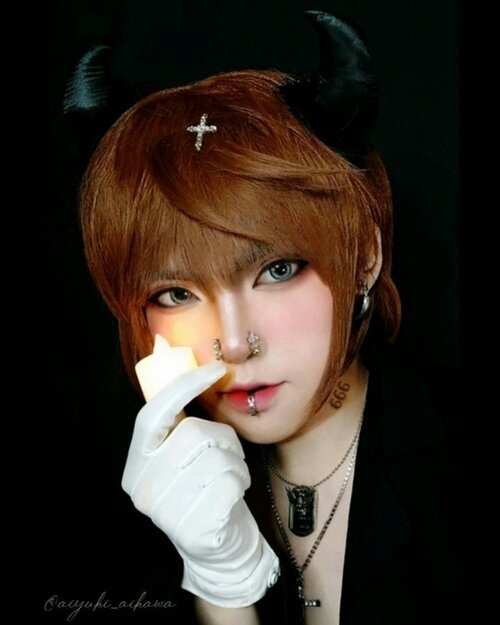 I've promised i'll tell you about my Lucifer's Makeup, right? .I need 1 hour to create this kind of makeup. Just using foundation, eyeliner, liptint, contouring and monochrome eyeshadow. Other than that, a skill, an intuition to create the image of Lucifer in my imagination. I have to create such a handsome face and evil side at the same time - so, my Lucifer will look so manly and elegant, so classy and dark. .Dangerous, but you want to down on your knees. Just like your feeling towards Demon : hate, but you never stop falling for them because they offer a worldly pleasure. It's not only about sex, but money, grudge, and everything that keeps you insane..As an Artist, concept is a MUST. And i'll put all my heart during execution, so don't ask me why i'm too serious if we talk about Artwork and originality. There is a pain, there is an effort behind every artwork i've made. There is no shortcut. There's a tears if i'm failed to give a soul into every role i play. I'm not lying. But as a perfectionist and detail-oriented person, i'll start from beginning again until i feel right. So you will enjoy the best from me, or i'll feel so guilty if i can't give my best artwork..Promise me : DON'T call me an artist anymore if i can't bring a nuance to my artwork. Promise me, DON'T call me an artist if i don't put my heart into it, DON'T call me an artist if i forgot to put my soul into every character i play. I dedicated my life for Art, i live because of Art. So, i better lose my soul than lose my intuition and sensitivity. A 6th sense to catch the meaning of every dark corner that normal people can't see..Stay tuned for the other madness, my beautiful creature ❤️ i promise i'll always improve my skill, my creativity, my quality, and everything.....
#Gyarumakeup
#GyaruGal
#Gyaru
#makeup
#可愛い #かわいい #ギャル
#JapaneseBeauty
#osharekei
#makeup
#kawaii
#kawaiigirl
#beauty
#style
#fashion
#harajuku
#イケメン
#japan
#モデル  #メイク  #ヘアアレンジ #オシャレ  #ギャルメイク #ファッション #ガール
#visualkei
#男性 #おしゃれ
#devil
#demon
#clozetteid
+ View more details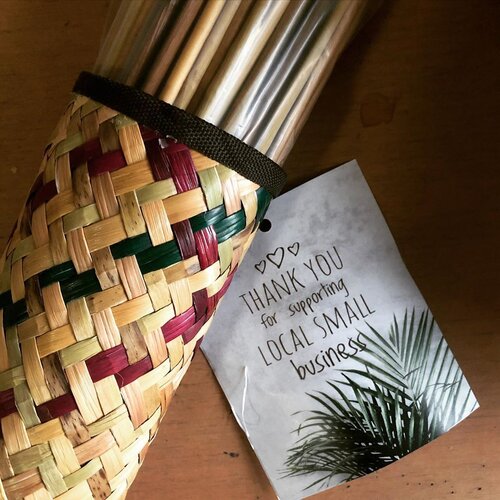 Tagged by a friend on facebook about straw made from grass called purun. At first am not too interested as I have lotsa reusable stainless steel yet bamboo straw but a nutty "evil" from the bottom of ma heart push me to look and look and look again.
It's ended with a package delivered to the door, consists a bundle of grass straws. 😁
Sedotan memang selalu jadi perdebatan. Awal kemunculan bahan stainless steel sebagai pilihan, fakta tentang karbon yang dihasilkan dari produksi sebatang sedotan pakai ulang ini kemudian jadi senjata buat menyerang. Belum lagi golongan yang punya masalah dengan gigi sensitif bakal ngilu-ngilu bersentuhan dengan logam. Silikon? Bambu? Siap-siap menghadapi penolakan berupa "gak bersih nyucinya" 😤
Selalu ada excuse bukan?
Purun, adalah sejenis rumput dari ordo Poales yang tumbuh di rawa Kalimantan. Atas inisiatif sekelompok anak muda berhati baik, tanaman monokotil ini kemudian dinaikkan derajatnya jadi beragam produk cantik termasuk sedotan. Kata peribahasa: sekali merengkuh dayung, dua tiga pulau terlampau.
Buat saya: pemberdayaan warga, menaikkan nilai bahan mentah, dan memberikan solusi produk yang compostable (bukan sekadar degradable seperti klaim produsen plastik ya 👀). Ada aroma herba khas rerumputan dalam helainya, semoga ini bukan lagu jadi alasan: ogah ah!
#clozetteid
#lifestyle
#environmentallyfriendly
#biodegradableproducts
#purun
#straw
#ecofriendlystraw
#empowerment

+ View more details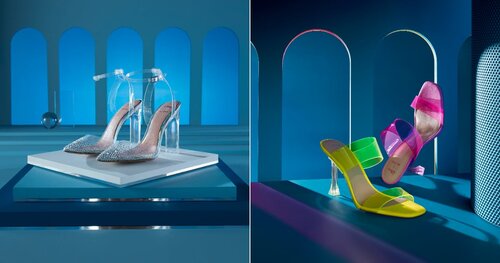 Aldo's Cinderella Glass Slipper Collection is released for the 70th anniversary of the film with Evil Stepsister heels, shoes, and accessories.
Simak juga artikel menarik lainnya di Article Section pada Clozette App.

+ View more details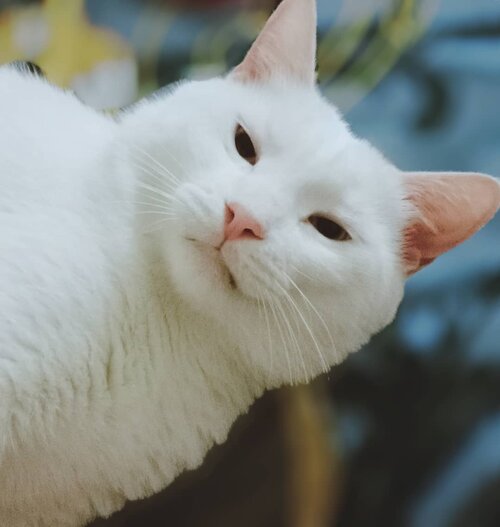 + View more details

loading ...
Back To Top